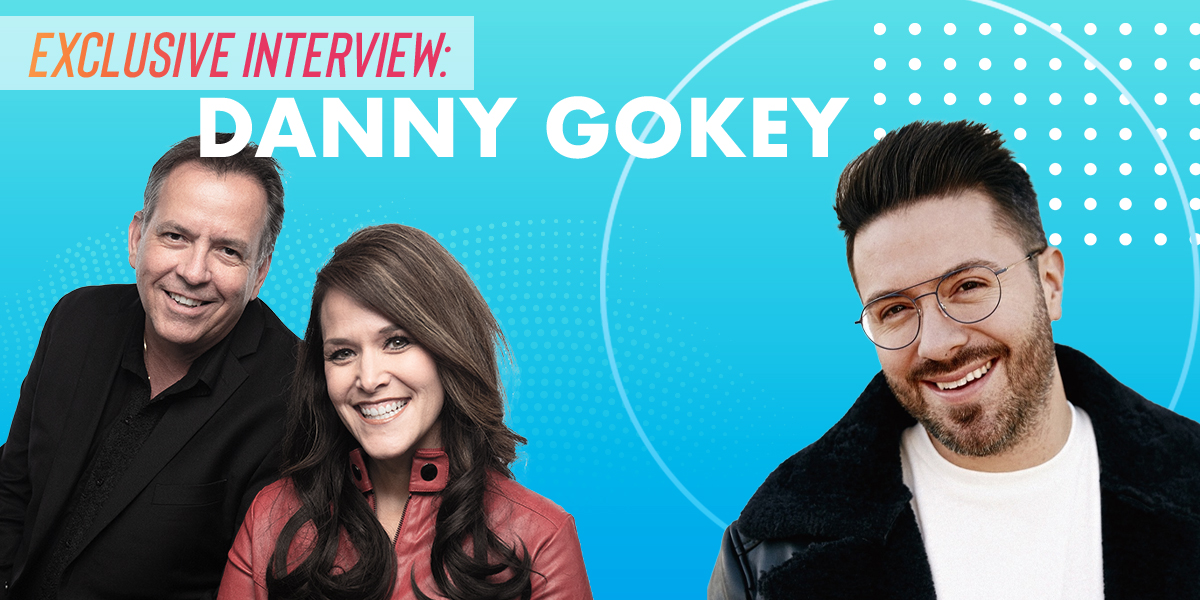 In Studio: Danny Gokey Chats With Skip & Amy About His New Podcast, His Culturally-Diverse Home Life and How To Spot "Jesus People"
@Danny Gokey recently practiced his Spanish with Skip & Amy during an interview with the K-LOVE Morning Show hosts. In the studio, Gokey explained that he really has a heart for Latin America, a culture he was first introduced to when he was 17. Now, with his wife being Latina and his Spanish-speaking in-laws living with him since 2013, his desire to bring the message of the Gospel to this part of the world is even stronger.
"It's a beautiful culture. It's a very humble people. I've had such a blast releasing music in Spanish," Gokey tells Skip & Amy. His latest album, Jesus People, is a mashup of languages, cultures, flavors and genres—his most diverse collection of music yet.
And speaking of Jesus People, during the interview, Amy asks the father of four how to identify true "Jesus People." Gokey immediately points to Scripture.
"I think Acts is the best description of what 'Jesus People' look like. 'Jesus People' are people who live like the book of Acts," he says. "God's not expecting us to do this in our own strength. The Christian walk isn't, alright I got saved, now let me—in my own strength—white-knuckle out this walk. No, it is Christ in me."
This fall, Gokey will share a similar message every night on the "Stand In Faith Tour" with fellow "American Idol" alum, Colton Dixon. "I love Colton," he shares. "That guy's a genuine, genuine soul. Very talented."
The four-time K-LOVE Fan Award winner will finish the year with his sixth annual "Celebrate Christmas Tour" with Natalie Grant. The duo will conclude the run at Nashville's historic Ryman Auditorium, where their concert will be broadcast live on TBN.
"We were made to be together. We were never made to be isolated," Gokey shares of the excitement he feels of returning to the road. "There's something tangible that happens in a room where people are together."
Next year, he'll be bringing people together in a different way when he launches his "Better Than I Found It" television series on TBN—a dream he's had since 2009. The show will tell the stories of individuals making a difference in their local communities and then help resource a need for the communities they're serving. Until then, fans can hear him on his brand new podcast, "Livin' La Vida Gokey," on AccessMore. As he tells Skip & Amy, the podcast will feature a glimpse into the singer's life at home with his wife, Leyicet, and their young family.
"So many people watched me on 'Idol,' and they saw me going through the loss of a spouse. But I wanted people to see where I am now—four beautiful children, remarried and revived dreams," Gokey offers. "There's always hope in every podcast. I think people need that during this time, they really do. And there's endless hope."
Watch Now: Interview with Danny Gokey
Next up, Gokey will join @Natalie Grant for the sixth year on the Celebrate Christmas tour. Get Your Tour tickets here.