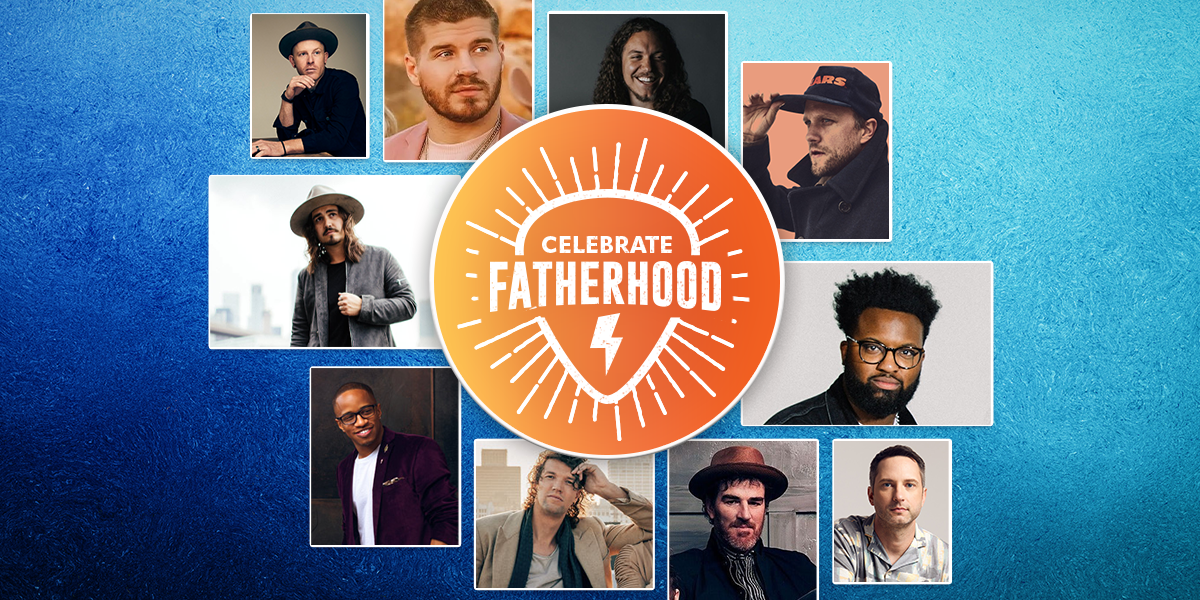 They might command large stages every night when they're on the road, but when they're home, many of your favorite Christian artists are on "dad duty" — changing diapers, reading bedtime stories and rocking their angels to sleep. Some days, Christian artists are packing lunches and doing interviews in the school drop-off line. Other days, they're juggling multiple kids on a tour bus. Regardless, in the world of fatherhood, there are no days off.
In honor of Father's Day, we've assembled a list of dads who find themselves in various seasons of parenthood. From first-time fathers to veteran parents, they all have one thing in common: Being called "Dad" is music to their ears.
There are far too many dads in Christian music to include them all on one list, but here's a small sampling of 10 fathers representing all of the artists out there, striving to raise kind children who grow up to honor and serve the Lord. Behind the scenes, these men are doing the good, hard work of faithfully leading their families and loving their kids. Happy Father's Day to all the dads at home, on tour and in the studio!
---
Logan Cain
---
Andrew Ripp
---
Jon Reddick
---
Jordan St. Cyr
---
Brandon Heath
---
Ed Cash
---
Brandon Lake
---
Jordan Feliz
---
Luke Smallbone
---
Chandler Moore