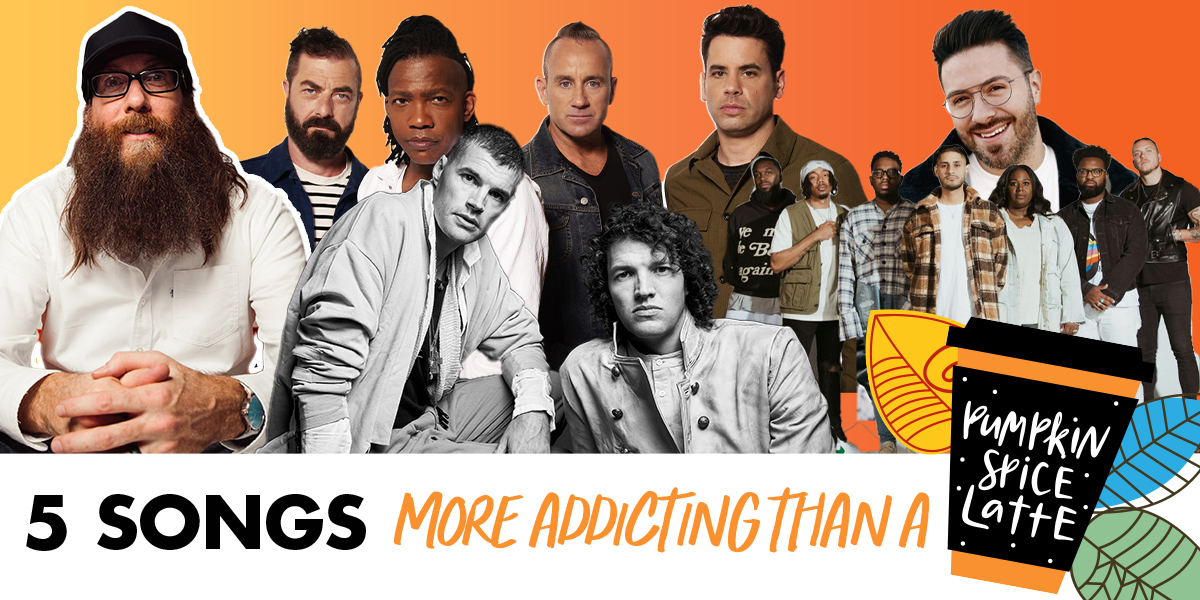 K-LOVE is back this month with 5 fresh songs to tap into the Fall season. This list is the perfect balance from bright and hopeful, to powerful and weighty. The following hits will soon become a staple in your daily routine, and you can find it all with songs that will make you want to get up and dance from the @Newsboys and @for KING & COUNTRY, to songs from @Maverick City Music and @Danny Gokey that will move you, and maybe even make you fall to your knees.
The encouragement that these songs embody, makes us believe that they are even more addicting than your morning cup of coffee (Jesus can wake up your soul too)!
Elevate your day by listening to these gems now on K-LOVE:
---
1. Newsboys "Magnetic"
As the @Newsboys come out with their most recent album "Stand," this song is a beautiful reminder of God's relentless love for us. "Magnetic" is a catchy, upbeat tune that is a must add to your daily routine that will fill you with joy.
EXPLORE MORE: Newsboys Sing About the Force Field of God's Love on "Magnetic"
---
2. Maverick City Music "Promises"
@Maverick City Music, known for their powerful worship music, strikes again with new song "Promises" from the album "Maverick City Vol. 3." This soulful melody declares God's goodness and faithfulness, and that in every season, He promises to be our anchor.
EXPLORE MORE: Maverick City Music Boasts of God's "Promises" in Popular Song
---
3. for KING & COUNTRY "Relate"
Award winning duo, @for KING & COUNTRY, creates another hit single that focuses on our similarities, rather than our differences. This song is a beacon of hope, calling us to think about how we can relate to one another as we go through similar highs and lows throughout our lives.
EXPLORE MORE: for KING & COUNTRY Celebrate Our Differences On "Relate"
---
4. Danny Gokey "Stand In Faith"
@Danny Gokey shares his heart about the impact of his song "Stand in Faith." "Faith invites God in to work on our behalf. I pray this song revives the hearts of many who listen to it and gives them the needed fuel to persevere in any difficult situation."
EXPLORE MORE: Danny Gokey Teaches Listeners How to "Stand In Faith"
---
5. Crowder "In The House"
If you're looking for an elevating song with a good tune, look no further! @Crowder takes us back to the beginning of what it means to be in the house of the Lord. When life begins to feel overwhelming, Crowder's lyrics refresh our souls and help us to remember who God is and who we are as His children.
EXPLORE MORE: Crowder Finds A Place of Belonging "In The House"