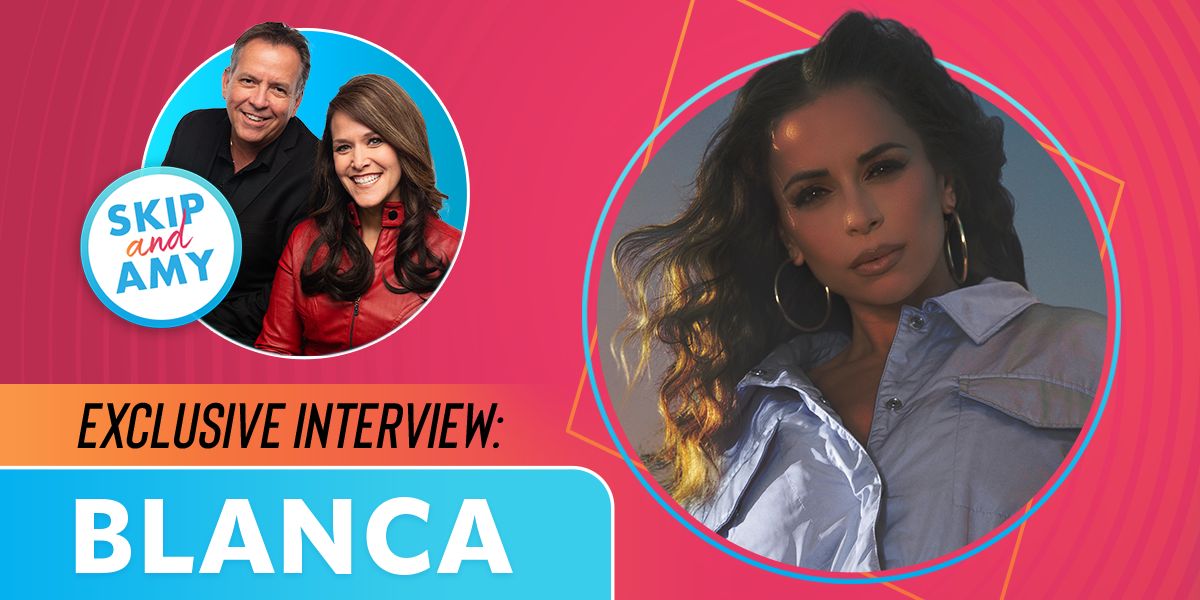 @Blanca joined Skip & Amy, the K-LOVE Morning show, inside K-LOVE's Franklin, Tenn. studios to discuss giving herself to Christ with her father by her side, the inside scoop behind her hit song, "The Healing," featuring @Dante Bowe and how she describes herself as an artist.
Detailing her story, Blanca shares how she looked to God while navigating her recent divorce, leading her back to finding hope in faith and music once again.
The 2022 K-LOVE Female Artist of the Year nominee also tells us not to be afraid to share your story – because no matter how messy, God is going to use it for good before long.
WATCH NOW: Interview with Blanca
RELATED CONTENT: Blanca Finds "The Healing" on New Collaboration With Dante Bowe