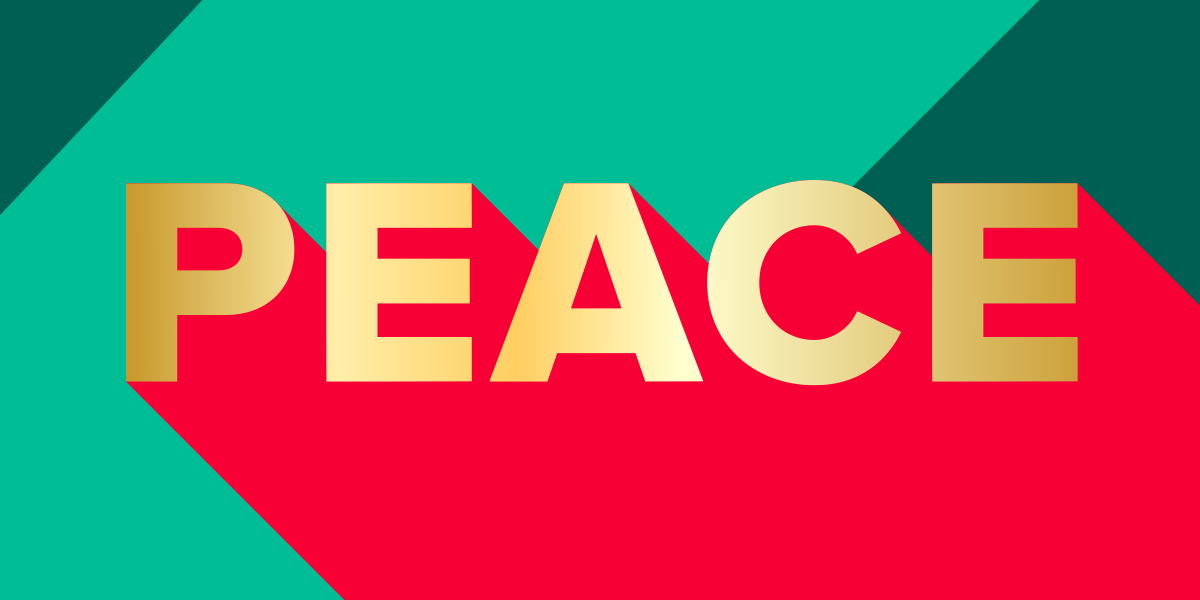 "For a child is born to us, a son is given to us. The government will rest on his shoulders. And he will be called: Wonderful Counselor, Mighty God, Everlasting Father, Prince of Peace." - Isaiah 9:6
What is the gift of peace? Peace is something that doesn't come naturally in this world. Because of sin, we live in a world that may try to manufacture peace, but it's coming from our brokenness.
God's peace is a gift because the work to secure it has already been accomplished by Jesus. God's peace pressed into our world through Jesus Christ. Angels proclaimed it, He preached it, and then He provided it by taking the source of the discord, our sins, and rebellions, on the cross. This gift, powerfully given, provides the peace we need each day. Philippians 4 reminds us to be thankful for this work and sacrifice of peace and that it comes as promised as we walk with Him.
How does peace tie into Christmas? Jesus was born into Roman-occupied Israel. They were people living under the pressure of a foreign military presence. They all wanted freedom.
Jesus was also born into our world that is oppressed by sin. We all labor under the pressure of sin and need the peace and freedom that only Jesus could bring. This season marks the coming of the Peace-Bringer. No military force, no political strategy, or government could have secured it. The Prince of Peace is the One to usher it in, and His name is Jesus. Christmas marks the coming of peace into a struggle-laden world. While we will labor under sinful human beings until His return, we can do so with His peace in our hearts. Christmas is our annual reminder of this great truth.
How do we let the gift of peace come out of our lives? Jesus came into this world to bring us to a place of peace. Because of His work on the cross, we are now a people of peace, carrying the good news of the Gospel with us wherever we go.
As Christians, we are called to this great work and to share this fruit of the Spirit as God works it out in us. This means our attitude and words should reflect His peace and our hospitality as well. Therefore, our work is done in ways that promote peace.
When other people get offended, lash out, or want to strike back with their words or actions, we choose peace instead. We must bring in His Name what the world cannot create for itself. We are peace bringers. Christmas is our season to emphasize this proclamation of the peace He brings.
Recommended Listening – "We Need Emmanuel" by @Brandon Heath
Unwrapping the Gift of Peace
What situations or relationships will require the most "peace-bringing" this Christmas? Are you inviting Jesus to work through you?
When have you seen God's peace come into a difficult situation? How did He work that out?
When have you needed to experience God's peace lately? What passages of scripture will you use to help guide you in His peace through this season?