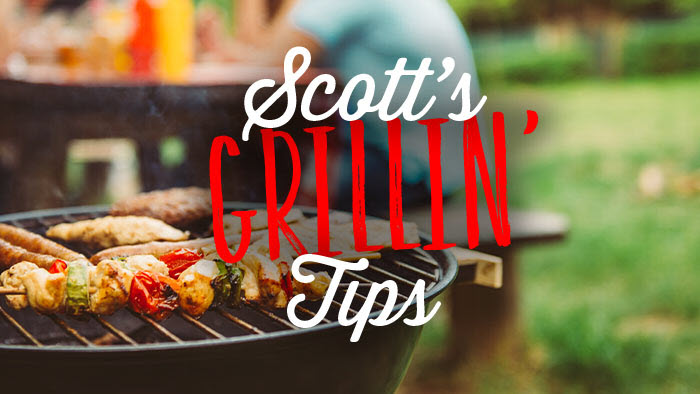 It's SUMMER!!! I think we all love summer because there are so many things to love... Sunny days, summer vacations, camping, parades, pool parties and best of all, cook outs!
I don't know about you, but I love cooking out! There is just something about cooking over a fire, but it certainly isn't as easy it sounds. If you want people to never forget what you whip up on the grill, there are a few basics that you have to stick to, and if you do, you will have them addressing you as the "Pit Boss"!
The best tasting meat is meat that is smoked. You may not have a smoker, but there are ways that you can use conventional grills to smoke your meats. Smoke adds flavor and this is important to remember, "Flavor is your friend"!
Now for the tips:
Buy a Meat Thermometer: One thing that is really important to remember make sure your meat is cooked! One big mistake that many make is not making sure your meat is cooked to the proper temperature. Buying a meat thermometer is an inexpensive investment that can help prevent you from under cooking your meats. Nothing ruins a BBQ quicker than food poisoning.
Don't Overcook Your Meat: Nobody likes a dry burger or chicken breast. Overcooking will dry out your meats. Some things will take a little pre-cooking so they don't dry out or burn. For things like sausages, a little pre-cooking in water, juice or stock will help to keep them moist. All you need is a few minutes on the grill to put a golden skin on them.
Remember Your Grill Can Cook More Than Just Meat: One thing that often gets overlooked is that grills are great for cooking veggies too. A few favorites are potatoes, sweet corn, fire roasted veggies and if you've never tried it, grill some fruit.
Don't Forget To Season: It isn't complicated, a little salt and pepper, a good dry rub, brine or marinade are all you need to savor the flavor.
Get It Hot! – It is important to make sure your grill has time to pre-heat. It can take 15-25 minutes to heat your grill up to the proper cooking temp. A preheated grill will help make sure that meats are seared locking in the moisture and helps to keep meat from sticking to the grill.
Make Sure Your Meat Is At Room Temp: One of the big mistakes a lot of people make, I know I have, is throwing cold meat on a hot grill. Making sure meat warms to room temp is important because throwing cold meat on to a grill can cause the meat to seize up and keep it from absorbing all the flavor. Just make sure not to leave it out for more than an hour.
Keep It Low and Slow: When cooking large cuts of meat, like brisket, pork butt or ribs, keep the temperatures low and take your time smoking bigger pieces of meat.
Clean The Grill: And last, but not least, make sure to clean the grill so it's ready for the next time!
And as you're grillin' this summer (and becoming the "Pit Boss"), be sure to listen to our awesome BBQ Playlist filled with songs to keep you soaking in the positive, encouraging music.