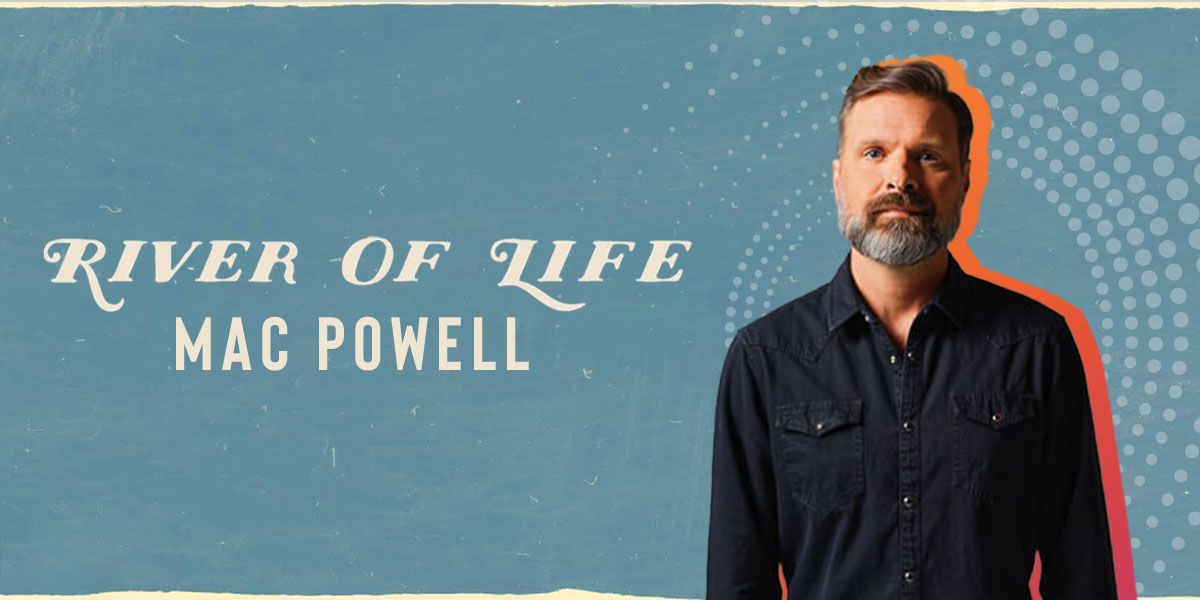 Former @Third Day frontman @Mac Powell extends an invitation on his brand new song, "River of Life." The country-tinged, foot-stomping anthem serves as a warm welcome to join the singer down at a river that will never run dry. The celebratory song is the lead single from Powell's first solo Christian effort, New Creation, releasing Oct. 15.
WATCH NOW: "River of Life" Official Music Video
"I truly can say that I'm not only excited about announcing my debut solo Christian album, but I am inspired and grateful to be re-connecting with my friends at radio and fans on the road these last few months," says Powell, who has been out on "The Drive-in Theatre Tour" with @Zach Williams and @CAIN. "I believe this collection of songs has come from God, and I can't wait to hear stories of how they connect with and help people through the days we're living in."
LISTEN NOW: "River of Life" Official Lyric Video
Powell has a long history of writing songs that help people. His unmistakable vocal connected with listeners for three decades as he helmed acclaimed rock band Third Day, capturing four GRAMMY® Awards, 24 GMA Dove Awards and more than 10 million albums sold along the way. When the group amicably disbanded in 2018, Powell recorded and released a country record under the moniker Mac Powell & The Family Reunion.
"River of Life" and his subsequent full-length album, New Creation, marks Powell's official return to Christian music—this time as a one-man show. Throughout the fall, the father of five will debut new music on tour with his longtime friend, @Steven Curtis Chapman. Then he'll celebrate the holiday season on the "K-LOVE Christmas Tour," sharing the stage with @Casting Crowns, CAIN, @Dante Bowe and @Jordan St. Cyr.
When he's not on the road, Powell can be found leading worship at his home church, The Church of the Apostles, in Atlanta, Ga.