Posted on Monday, Sep 07, 2020 by Lindsay Williams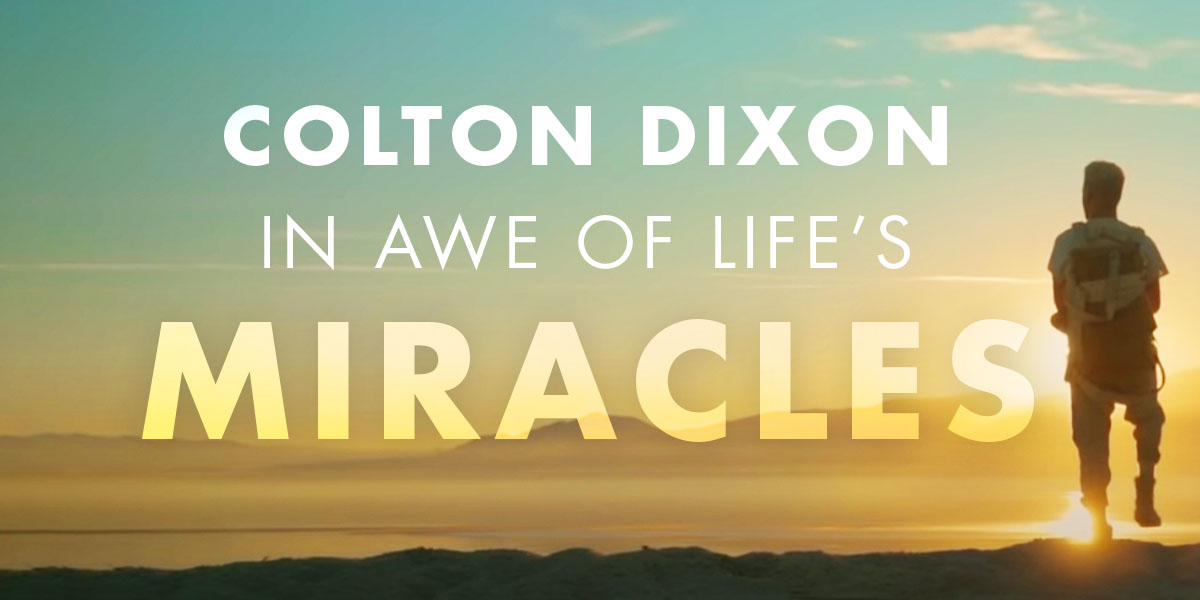 Colton Dixon wonders how the stars align in his new beat-driven single. Simply titled "Miracles," the vibrant track finds the former "American Idol" finalist in awe of all the divine ways life unfolds.
" 'Miracles' is a song that has meaning and depth, but it just feels fun musically," the singer shares. "Some things are more than coincidence. I believe there is a God who loves you and is looking out for you. I'm pointing out to others that there's more to life than meets the eye. I believe miracles happen all around us. I'd like to encourage all of us to slow down a bit, so we can see and appreciate the miracles for what they are."
WATCH: "Miracles" Official Music Video
Dixon admits that the normal speed of life leaves very little time for catching glimpses of the miraculous all around us. Yet, he promises they are there, if we only take the time to look for them.
"Miracles" follows a three-year break for the singer who needed time to live some life worthy of the next batch of songs he desired to create. The hook-filled single was co-penned by Dixon, Michael Jade, and the late busbee, who also holds songwriting credit on Dixon's first chart-topping radio single, "You Are."
WATCH: "Miracles" Behind The Scenes
"Miracles" appears on his self-titled EP, a five-song set that finds Dixon collaborating with a host of well-known pop writers and reveals his ability to paint with broad brushstrokes as he writes about a wide range of universal topics encompassing faith, life and love.
And speaking of miracles, the "All That Matters" singer and his wife of four years, Annie, will soon welcome two miracles of their own. Annie is currently pregnant with twin girls, who will make the couple first-time parents upon their arrival this fall.