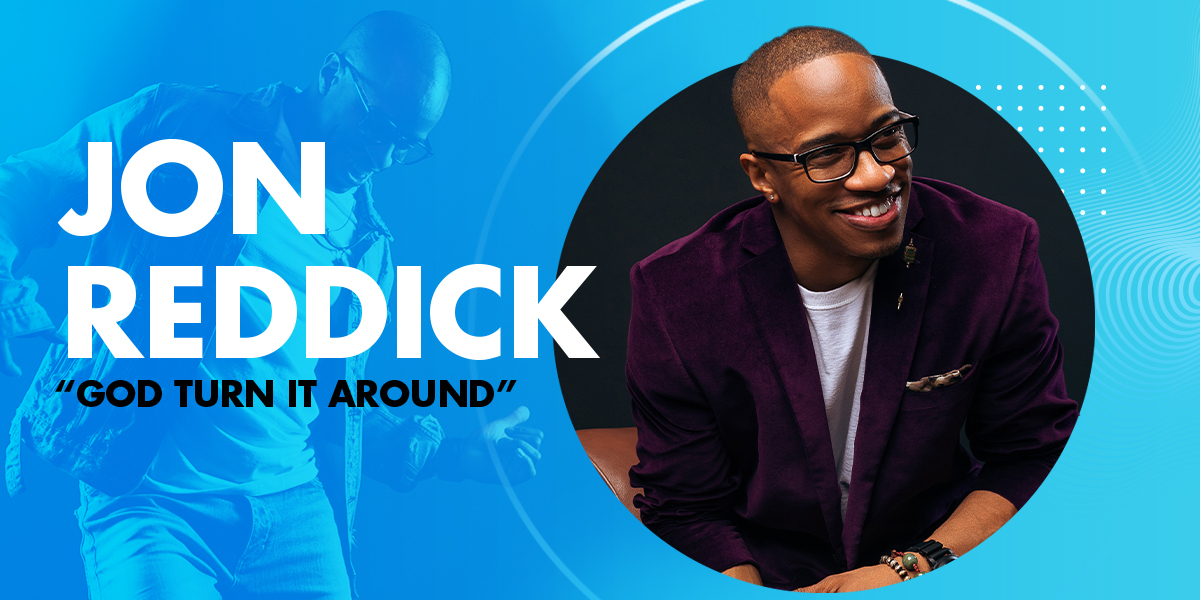 Like most of @Jon Reddick's songs, "God, Turn It Around" began as an anthem of hope written for the congregation he leads in worship each week at @Church of the City in Franklin, Tenn. The articulate songwriter originally released a version of the song back in 2019, but he revisited the timely track again this year. And then he added fellow songwriter, producer and worship leader @Matt Maher to the mix.
WATCH NOW: "God, Turn It Around (feat. Matt Maher)" Official Music Video
Together, Reddick and Maher match each other verse for verse and note for note as they deliver the prayerful, piano-led "God, Turn It Around"—a selection that's part earnest plea, part unwavering declaration.
"My prayer is that this song, which was literally a prayer I prayed to God for His people, continues to encourage others," shares Reddick, who also painted the album artwork for his single as is his tradition with each piece of music he releases. "I hope it continues to remind us that God is still at work in our lives no matter what obstacle seems to be in front of us."
He adds: "Matt Maher, thank you, brother. Thank you for sharing your gifts with us as we constantly seek to chip away at the walls that want to divide humans."
Maher is equally as grateful for the opportunity to collaborate.
"Thank you, Jon, for [letting me] be part of this moment," he shared on social media as the duet debuted. "Your talent is only outmatched by your heart for God and people. This song is so good, and it was moving to sit eye to eye with you and pray this in agreement."
Reddick is most well-known for penning "You Keep Hope Alive." This fall, he introduced his original worship songs to audiences across the country on the road with @TobyMac's "Hits Deep Tour." Back home, in addition to his solo work, the father of three continues to be a part of collective recordings with Church of the City.