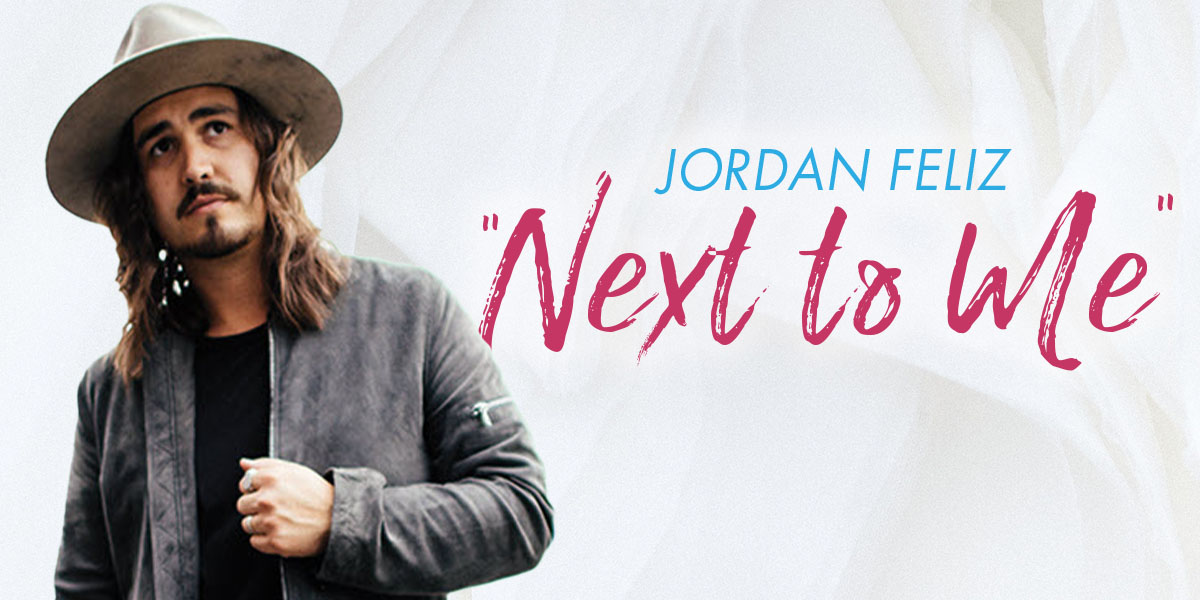 Hitmaker @Jordan Feliz returns with "Next to Me," a high-energy pop anthem buzzing with fuzzy guitars and vibrant electronic elements.
"Next to Me" reminds us to look to Christ as our compass any time we find ourselves far from home. "You put the X on my faded map, draw me a line back to where You're at, patient when I try to move too fast," Feliz sings.
WATCH NOW: Jordan Feliz "Next To Me" Official Music Video
The pulsating track is found on Feliz's third studio album, Say It, imploring listeners to surrender control of the unknown future to the One who orders our steps. Feliz reasons that when we release the things we're holding onto, we move closer to Jesus.
"I feel like 'Next to Me' is one of those songs that had to be written," he told "Parade" back in October when he premiered the official music video for the track. "I have struggled my entire life with giving God full control of my life. I would always give Him facets of my world that I was comfortable with. Yet, I always knew He was lovingly pushing me to follow the compass He had designed to bring me back by His side, closer than ever. So this song is a push to give Him all your baggage, your ego, control, and whatever else you think you should hideaway. Because when you do, you find yourself closer to the Father than you ever thought possible."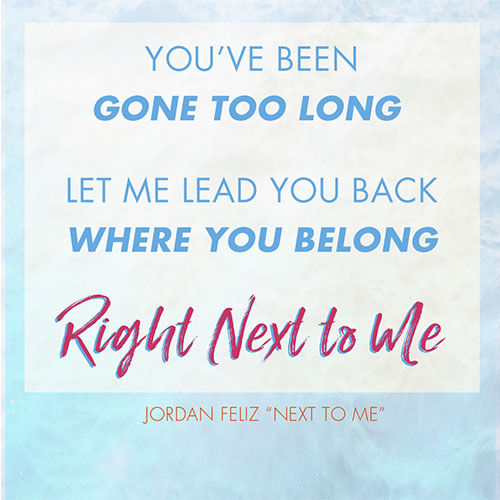 "Next to Me" is Say It's second single, following the choir-assisted No. 1 hit, "Glorify."
Stay Informed
Go behind the scenes of Christian music, culture and entertainment.