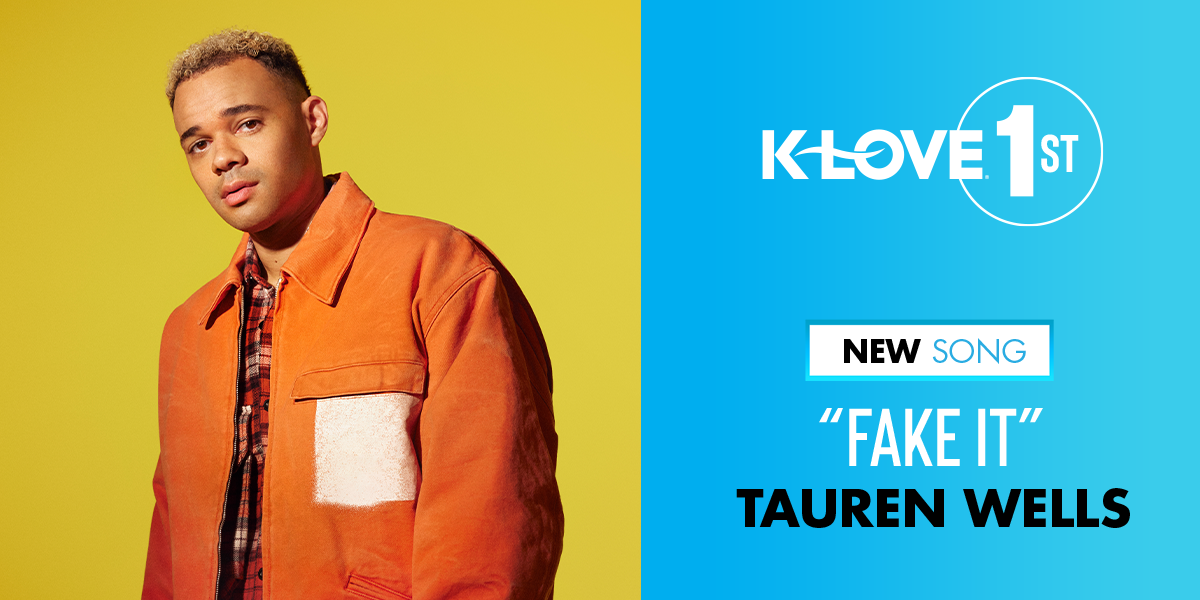 @Tauren Wells does it again in his newest single, "Fake It." This unforgettable, upbeat song will have you dancing in your car as you sing along. Wells describes the song as: "A celebration of the real love of Jesus Christ that sets us free to be everything He has called us to be and nothing we are not. In other words, Jesus did not die for who we pretend to be, Jesus died for who we really are. That means, we don't have to 'fake It.' We don't have to fake our feelings, we don't have to fake our emotions, we don't have to fake our doubt, we don't have to fake our belief by wrapping it up in the trappings of tradition and religion. We get to come to Jesus as we are."
On Feb. 24, listen to Tauren Wells's "Fake It," at the top of every hour exclusively on K-LOVE radio from 3 a.m. - 6 p.m. CT.
Watch Now: Wells Shares Realness of God's Love Captured in New Single
Stay Informed
Go behind the scenes of Christian music, culture and entertainment.