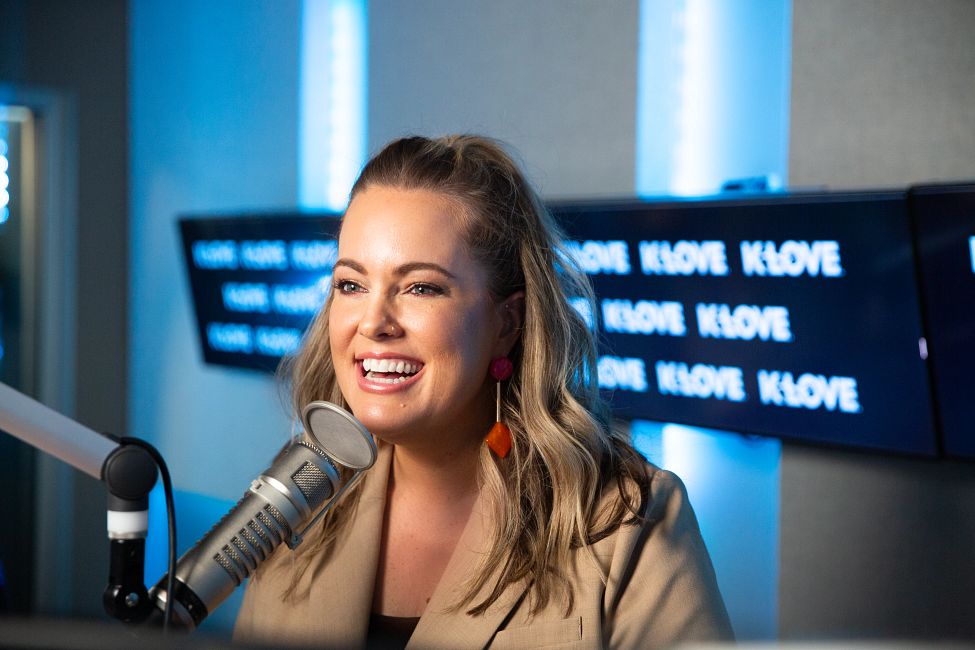 On-Air Times:
| Monday-Friday | Saturday |
| --- | --- |
| 1-5 p.m. EST | 9 a.m. - 1 p.m. EST |
| 12-4 p.m. CST | 8 a.m. - 12 p.m. CST |
| 10 a.m. - 2 p.m. PST | 6-10 a.m. PST |
About Lauree

Even though Lauree is originally from Boring, Oregon, she has lived and traveled to over 50 countries and is always excited to discover a new city, a new culture and a new expression of God's amazing creation! She flew all the way to Iceland for 12 hours and then back on the plane home.

Lauree loves adventures and has had some crazy ones in her life: tour manager for Tony Hawk and So You Think You Can Dance, missionary to the Czech Republic, skydiving-bungee jumping adrenaline junkie, being at gunpoint 12 times…online dating.

Her first radio job ('job' might be generous, it wasn't paid) was when she was 19 years old at a YWAM school in Northern Ireland.

At 38 years old, Lauree married for the first time to her best friend Brian and is desperate for an ounce of his musical talent to rub off on her. She is also plotting to convince her city boy from Los Angeles that camping is fun!

Lauree and her three sisters all live in different cities but stay in daily contact with a text chain sharing home decorating or marriage tips, prayer requests and generally hilarious videos from TikTok.

Fun Facts:
I've had my nose pierced five times (either parent, bible schools or mission trips didn't like it)
I got a college scholarship to compete on the debate team
I started a Cornhole Board Company and played in competitions (don't get excited, you could probably beat me.)
I'm obsessed with Van Life or Boat Life videos on YouTube. Living your best life off the grid is my retirement plan!
All my nephews have old man names: Curtis, Henry, Charles, Ralph, George. Weird at first, but you get used to it!
I love foodie experiences! And obviously good food :)

Life Verse: Isaiah 52:1-2
Awake, awake, Zion,
clothe yourself with strength!
Put on your garments of splendor,
Jerusalem, the holy city.
The uncircumcised and defiled
will not enter you again.
Shake off your dust;
rise up, sit enthroned, Jerusalem.
Free yourself from the chains on your neck,
Daughter Zion, now a captive.