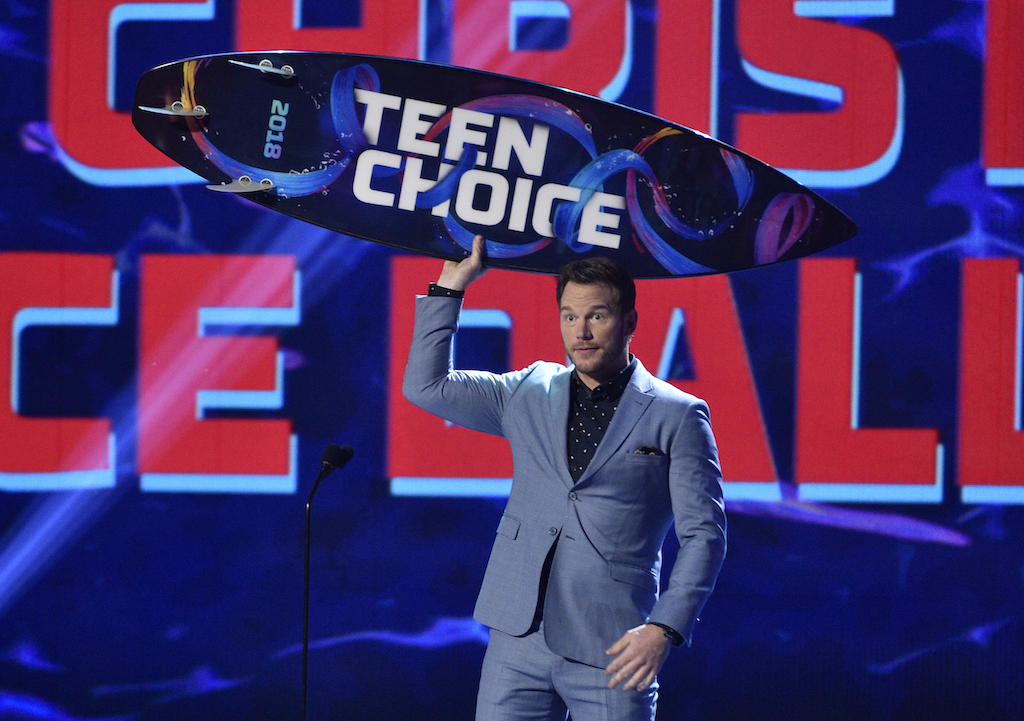 Chris Pizzello-Invision-AP
Chris Pratt certainly isn't shy about sharing his faith!
Just a month ago, Chris shared a mini sermon as he gave his acceptance speech at the MTV Movie Awards. This weekend Chris did it again, this time at the Teen Choice Awards. He was giving an acceptance speech for an award that he won for his role in Jurassic World.
He said, "I want to thank God, I always do that when I'm up on a platform in front of a lot of young faces. I love God, that's my thing, I love Him, and you should too!"