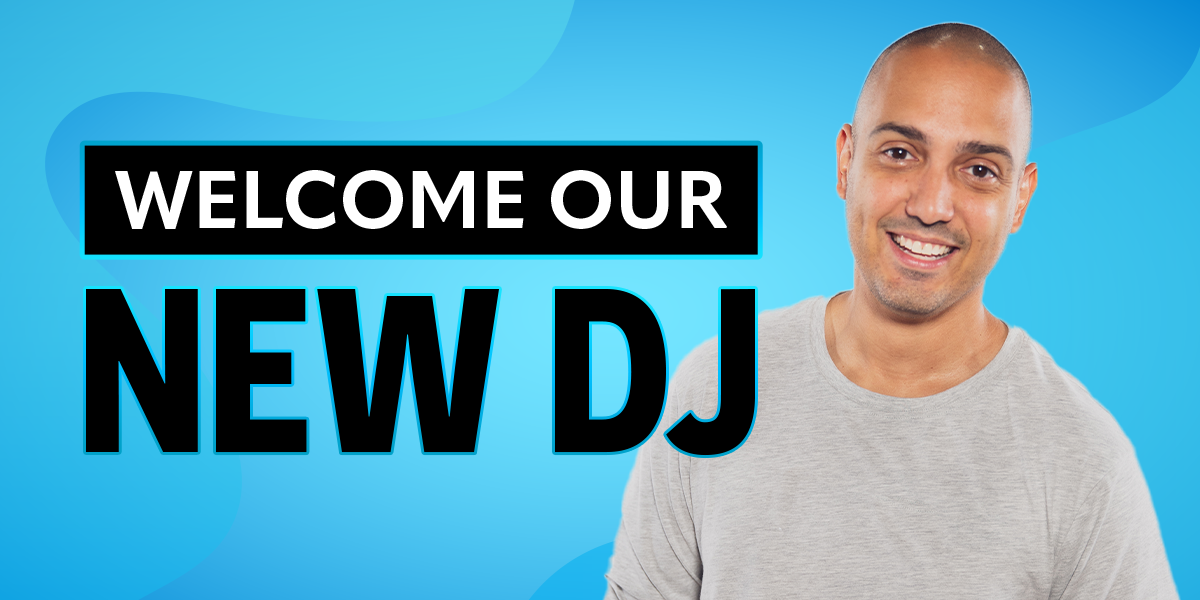 The newest member of the K-LOVE family has arrived, and he can't wait to share God's message with you.
Carlos, K-LOVE's latest addition to the DJ lineup, officially started on Monday, Aug. 15. The only Puerto Rican ever born in Presque Isle, Maine, as he states in his bio, Carlos now has a new home - and the welcome mat has been rolled out.
After moving from the beaches of the Caribbean to snowy New England, Carlos and his military parents ended up in Florida, which is where he grew up. He says radio captivated his interest in high school, and he's never looked back, now using the platform for over two decades.
Carlos, along with his wife, Amber, have two sons that they, "Lovingly call our #SortaRicans … our half Caucasian, half Puerto Rican, fully awesome kids."
Now a proud member of the K-LOVE family, he's never been more excited to be on the airwaves.
"My life has been a mess of sweet victories and bitter defeats," Carlos said. "Life has hit me with lessons so hard they have been scarred deep into my heart. Lessons that have ultimately shaped me and my faith, driving me closer to the ever present love of God. This is why I can say that through it all God has been good and I can't wait to share His goodness with you on K-LOVE."
Click here to learn more about Carlos, and listen to him on K-LOVE at the times listed below.
Monday through Friday
10 a.m. - 1 p.m. EST
7-10 a.m. PST
Saturday
1-5 p.m. EST
10 a.m. - 2 p.m. PST