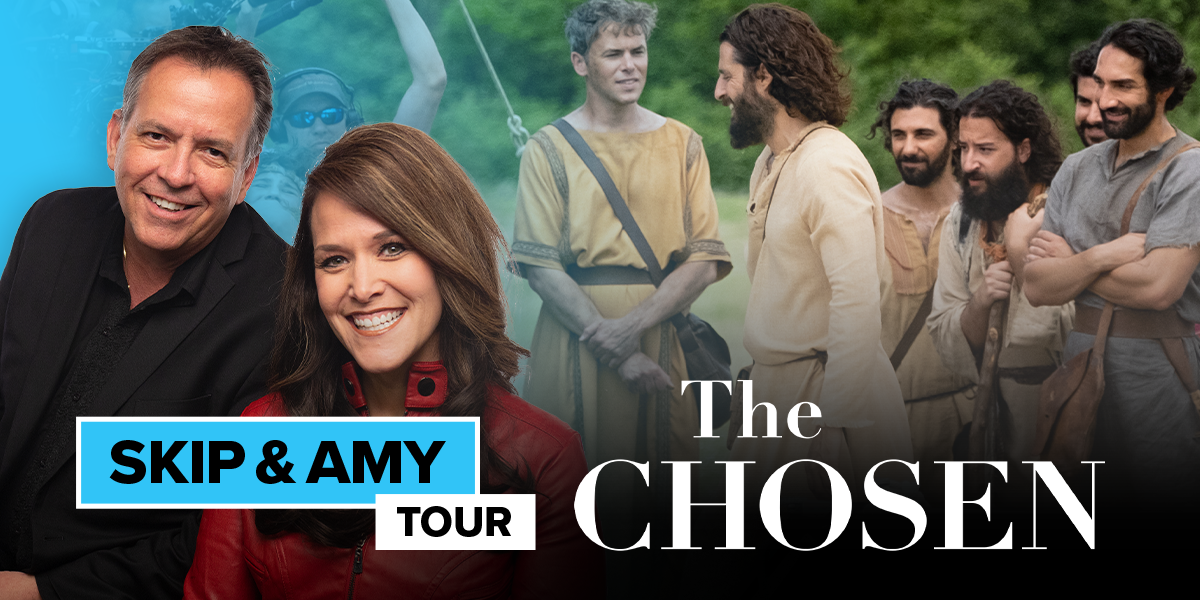 "The Chosen" has returned, and the critically acclaimed television series is back with its most emotional and consequential season to date.
Count K-LOVE DJs Skip & Amy among those who are fans of the show, and recently, the pair was afforded the opportunity for a behind-the-scenes tour of the set ahead of Season Three – and it was everything they could've imagined.
"All of a sudden, you're transported into Galilee and you're looking at Jerusalem, and look, here's Rome," Skip said. "It's incredible, and what you're first struck by is the authenticity and the work that went into creating this set ... The feeling you have when you walk around this place, you feel like, 'Where's Jesus? He [could be] around any corner!'"
"What I love too, because the quality was incredible, but knowing that so many people made it possible by making those donations, and then you saw it, it was just, 'Wow,'" Amy said. "You're bringing this to life, and we're watching the story of Jesus and the disciples on this set."
Join Skip & Amy for your all-access pass to see the set up close, and then make plans to experience the show as the story continues.
Season Three of "The Chosen" begins in movie theaters nationwide and around the world on Nov. 18. Visit "The Chosen's" website to learn more, purchase your tickets and see the free show tens of millions of people won't stop talking about.
"I want to live by a spirit of excellence – why? Because we're representing Jesus," Amy said. "Literally, [the cast and crew] are representing Jesus. That's who they're showing the world to through The Chosen."