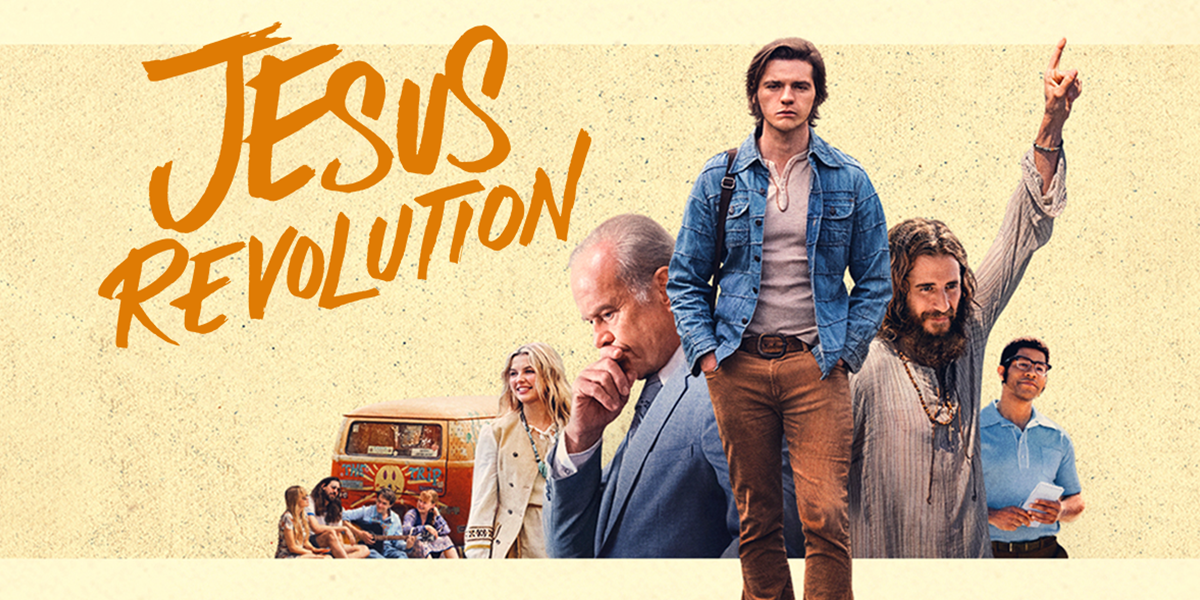 "Jesus Revolution," the latest film from the creators of "I Can Only Imagine," is set to hit theaters nationwide Feb. 24, 2023, with an early access screening happening in select cities Feb. 22. The highly anticipated movie is based on the coming-of-age story of respected evangelist Greg Laurie, who experienced what "TIME" magazine dubbed "The Jesus Revolution," a movement that started in Southern California in the '70s and saw droves of wayfaring hippies convert to Christianity.
With an all-star cast that includes Kelsey Grammer, Jonathan Roumie, Joel Courtney, Anna Grace Barlow and Kimberly Williams-Paisley, "Jesus Revolution" invites viewers into the peace, love and rock 'n' roll ethos of the SoCal youth who sparked a revival that soon spread across the nation. Led by conservative pastor Chuck Smith (Grammer) and hippie-turned-street-preacher Lonnie Frisbee (Roumie), a deteriorating church forms the centerpiece of the transformational movement that gave disillusioned outcasts a place to belong. Smith and Frisbee become unlikely allies, and in turn, help an entire generation find purpose.
WATCH NOW: "Jesus Revolution" Official Trailer
The impactful film is about more than two pastors' efforts to welcome the exiles of the day or a singular person's faith journey, however. It encompasses a pivotal moment in history that drastically changed the course of millions of people's lives, including those of Greg Laurie and his wife, Cathe, who went on to become passionate disciples of Christ.
Today, Laurie pastors one of the largest churches in North America, Harvest Christian Fellowship, and hosts large-scale evangelistic crusades each year, which see thousands of people committing their lives to Christ at every gathering. Moreover, he has also authored more than 70 books, including "Jesus Revolution," which details the colorful events that unfolded during the era that radically altered Laurie's life and serves as a source of inspiration for the upcoming film.
Learn more at jesusrevolutionmovie.com.