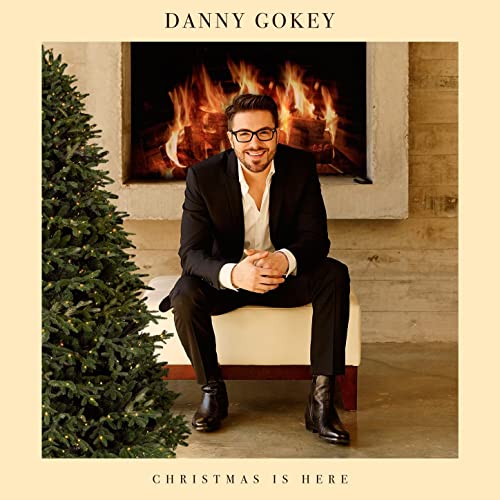 Artist Info
Although he largely stuck to gospel and soul music during his time on American Idol, Danny Gokey transformed himself into a country artist following the show's conclusion. Born on April 24, 1980, in Milwaukee, Wisconsin, he was raised in a large family and began singing during weekly church services. Gokey's interest in religion and music continued to shape his adolescence, and he became the music director of Faith Builders International Ministries during his mid-twenties. Meanwhile, he married his high-school sweetheart, a fellow church-going music fan named Sophia Martinez, and lived with her for four years.
In 2008, Martinez underwent surgery for congenital heart disease and died during the operation. An enthusiastic fan of American Idol, she had asked Gokey to audition for the show on several occasions. He ultimately auditioned that summer -- a mere four weeks after her passing -- and became one of the show's early frontrunners, sailing through each round with his gruff, soulful vocals and tear-jerking back-story. Gokey ultimately finished third in the competition, with only Adam Lambert and Kris Allen receiving more votes.
The American Idols LIVE! Tour kept him busy until September 2009, at which point he signed with 19 Recordings (in conjunction with RCA Nashville) and set to work on a country album. His first single, "My Best Days Are Ahead of Me," peaked at number 29 on the country chart, and he rang in the New Year by releasing a full-length record, My Best Days, in early 2010. Well received, the album peaked at number three on the Billboard Country Albums chart.
Gokey's sophomore album, Hope in Front of Me, followed in 2014. Bouyed by the single "More Than You Think I Am," it debuted at number one on the Billboard Christian Albums chart. A year later, he delivered the holiday album Christmas Is Here, followed in 2016 by La Esperanza Frente a Mi, a Spanish-language version of Hope in Front of Me. In 2017, Gokey returned with his fifth full-length studio album, Rise, featuring the title track single. Also showcased on the album were guest appearances from fellow American Idol alum Jordin Sparks and vocalist Kierra Sheard. The album debuted at number one on the Billboard Christian Albums chart. ~ Andrew Leahey, Rovi