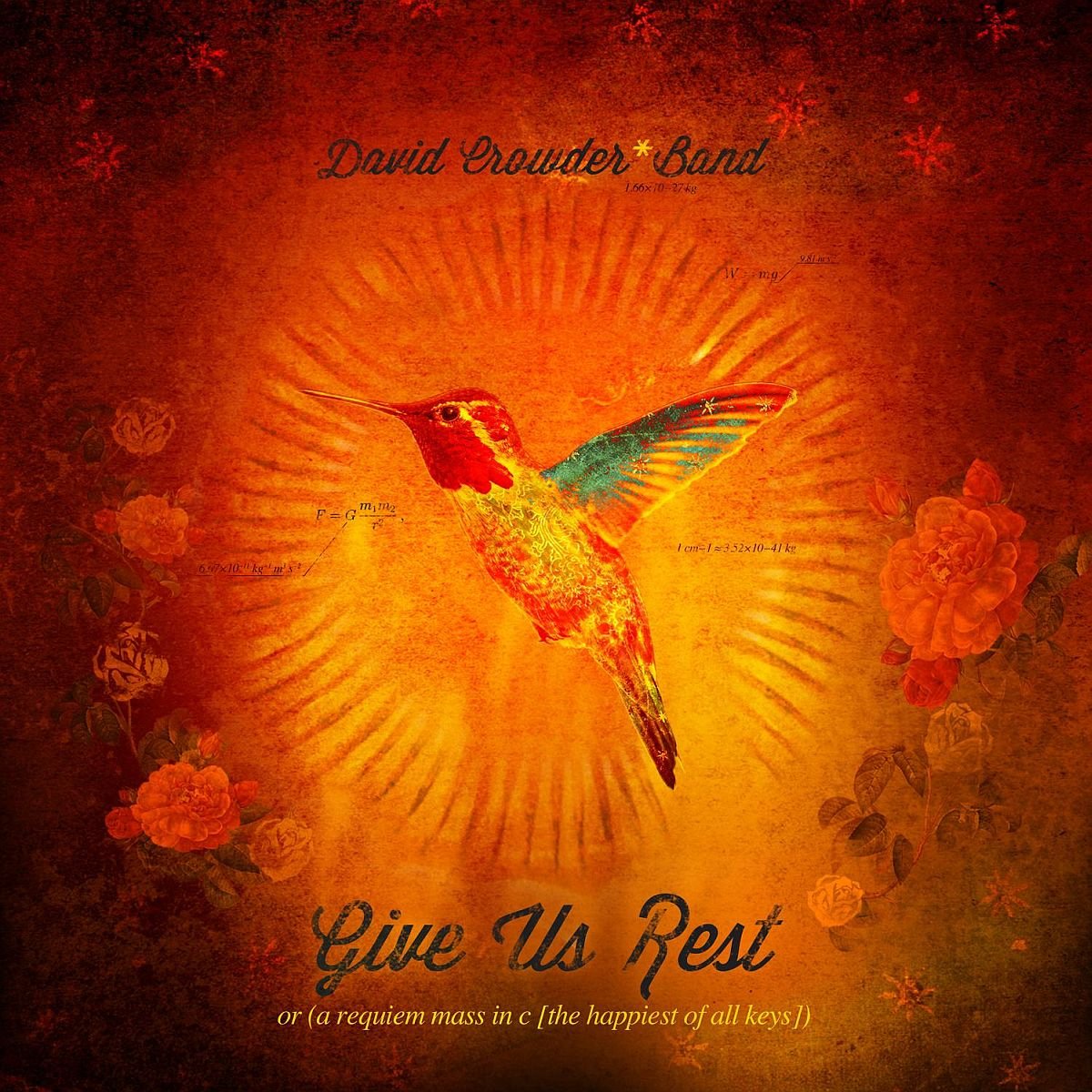 Give Us Rest Or (A Requiem Mass in C [The Happiest of All Keys])
2012
Artist Info
With his long, bushy beard, distinctive eyewear, and unorthodox approach to writing and performing songs about his faith, Texas native David Crowder is one of Christian music's most unique and innovative performers. And after 11 years together making music that was pleasing to God and their listeners, the David Crowder Band released their final album Give Us Rest featuring "Let Me Feel You, Shine," and "Because He Lives."
Give Us Rest has received more than stellar reviews, and is the highest chart and sales debut of the band's career, "We have been really happy to hear and read the responses to the album," says Crowder. "You make a thing and you hope it will mean something and be useful to someone else and to see such a positive reaction, well, we couldn't be happier about it."
The David Crowder Band was originally birthed in response to a troubling statistic, namely that nearly half of the students at Baylor University weren't attending church. Considering that Baylor is a Christian university, this was a particularly odd phenomenon that even David couldn't explain.
Hoping and believing that trend could be reversed if a relevant alternative was presented, David and his pal Chris Seay, who were also students at the time, started a new congregation with their peers in mind—University Baptist Church in Waco.
As the church's worship leader, David noticed there was a lack of modern praise songs that really connected with the hearts of those attending. He began penning new material for his Sunday morning repertoire, and before long, the tracks he wrote for University Baptist inevitably became the heart cry of the masses.
Not content to simply rest on his past artistic accomplishments, David has always pushed musical boundaries. He cited Sufjan Stevens and old-school country and bluegrass artists as influences for his band's landmark 2005 album, A Collision, and gave fans a rare opportunity to eavesdrop on the band in the studio via webcam for his future track "We Won't Be Quiet" featuring a cameo from mainstream rocker Ted Nugent.
Now with a diverse set of musical pieces, David says the majority of his songs are dreamed up while riding through the Texas countryside with his wife. Even though his audience has expanded considerably thanks to the popularity of songs like "Here is Our King" and "How He Loves Us," it is the congregation back at University Baptist that he has in mind whenever he's writing.
David, who now lives in Atlanta, Georgia, continues to write powerful music and has embarked upon a solo career as Crowder.