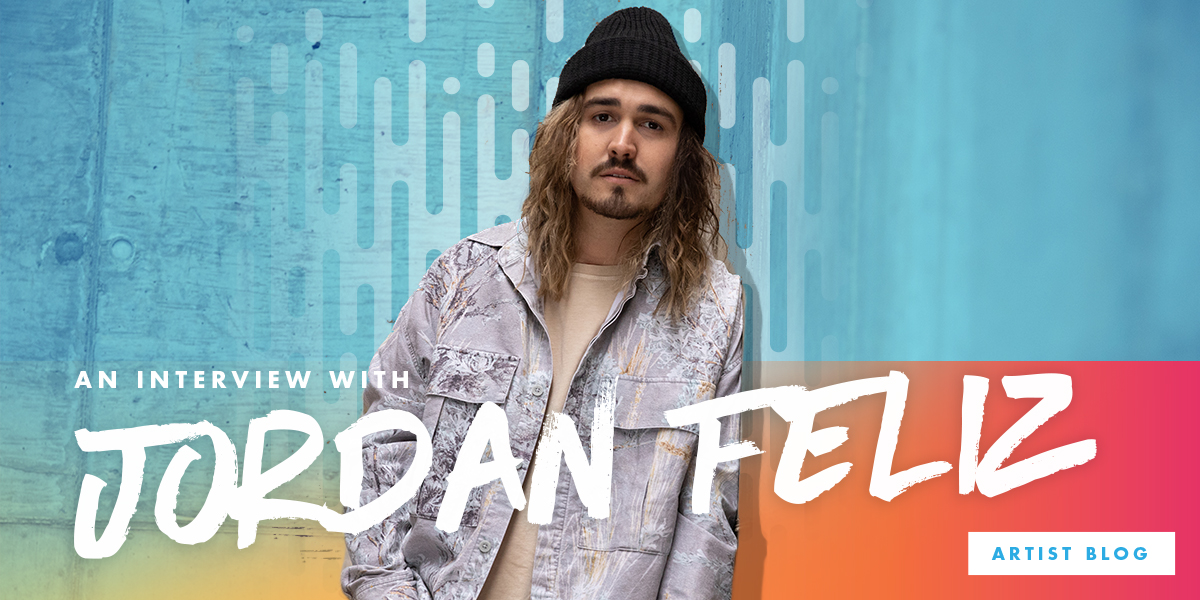 K-LOVE Fan Award nominee @Jordan Feliz grew up in Clovis, California, where Christian music was a regular part of his weekly youth group gatherings. He served as the lead singer of a heavy metal rock band before pursuing a solo career. Feliz eventually made a cross-country move to Nashville on faith and started valeting cars at a restaurant downtown to make ends meet. Then, he signed a record deal, and the rest is history. After his debut song, "The River," became a smash, Feliz was crowned "New Artist of the Year" by the Gospel Music Association in 2016. In December, he released his third full-length album, Say It, his most transparent project to date. KLOVE.com recently caught up with the hitmaker to talk about his new music, his hopeful plans for playing live shows in 2021, and how K-LOVE influenced him as a teen.
KLOVE.com: Why is Say It the perfect record for right now?
Jordan: I think it's very timely for right now because honestly, I think we're in a time in which we all need to be honest and vulnerable together. The record is a giant compilation of God really calling me to say a lot of things that are a little bit like, Oh man, should I be this honest? Should I be this vulnerable? Should I do that? And I really did feel like the Lord was like, Yeah, say what I've done in your life. Say what I've delivered you from. Say who I am for you. And I think we're in a time in life right now where we need that more than ever. The more we know who God is for us, then the more we know who we are.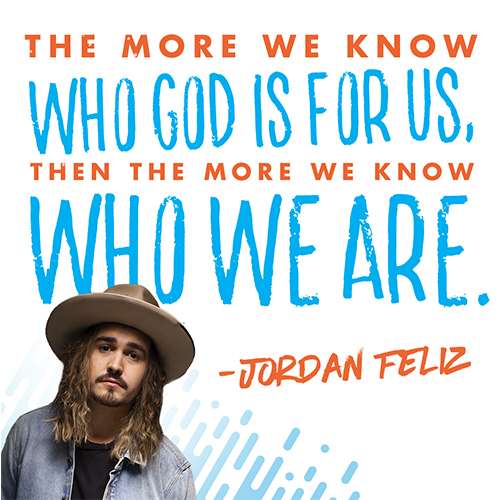 KLOVE.com: How have fans responded to your album so far?
Jordan: I've gotten so many DMs and letters and messages on our website; and it's just been an incredible thing to see God use these songs in people's lives and watch Him grow their faith, watch Him heal things through songs. It's just a really beautiful thing to be a very small piece of the puzzle. I always say that. I'm the smallest cog in the wheel. I'm just the dude that's writing the songs. The Lord is doing a lot more than I am, but I'm just happy to be a conduit for it.
KLOVE.com: What's the heart behind your latest single, "Next To Me"?
Jordan: "Next To Me" is really about a struggle that I feel like I've had my entire life, which is just that constant struggle of wanting to do things in my own strength. When we were writing this song, I always reverted back to Psalm 145:18-19. It's real simple. It just says, "The Lord is near to all who call on Him, to all who call on Him in truth. He fulfills the desires of those who fear Him; He hears their cry and saves them." It's just a promise that God is here; He's near us all the time. This world can trick our minds into thinking somehow we can make things better on our own, or we don't really have to invite Jesus into this. This song is a reminder that He's right here. He's right next to you. He's right next to you in your hurt. He's right next to you in your joy. He's right next to you in your suffering. He's never left your side, and He never will.
RELATED STORY: "Next to Me" Reminds Us to Look to Christ
KLOVE.com: What can we expect from you throughout 2021?
Jordan: We're going to try our best to get out on the road in a creative way. I think everybody's trying to kind of figure out how exactly to do that because it's just such a weird time and it's a very difficult time to be a touring musician. I think we're really trying to make something work potentially for late spring. Then, we're hoping to have something again in the fall. I'm actually really excited about it. We're doing the best we can to navigate all the things and make people feel comfortable. We're trying to keep everybody healthy and get some worship back in our hearts. Not that it's ever left, but there's something different about being hunkered around with hundreds, thousands of people and elevating the name of Jesus. It's just really special, and we can't wait to get back out there.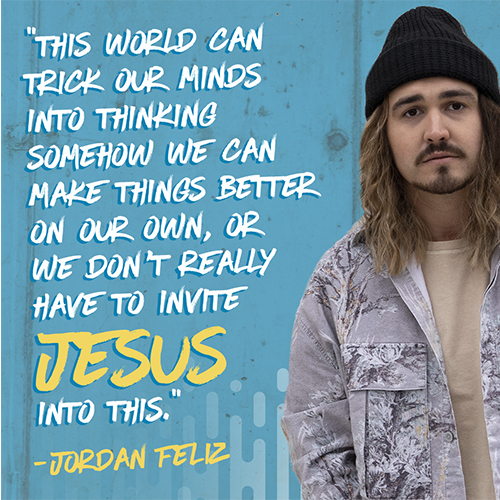 KLOVE.COM: How has K-LOVE been a part of your story?
Jordan: K-LOVE was basically the only Christian station we had growing up, and so that's all I listened to. I grew up going to youth group on Sundays and Wednesdays, cranking K-LOVE in the car. So now to be on the artist's side, it feels so surreal, but it also just feels like such a gift.