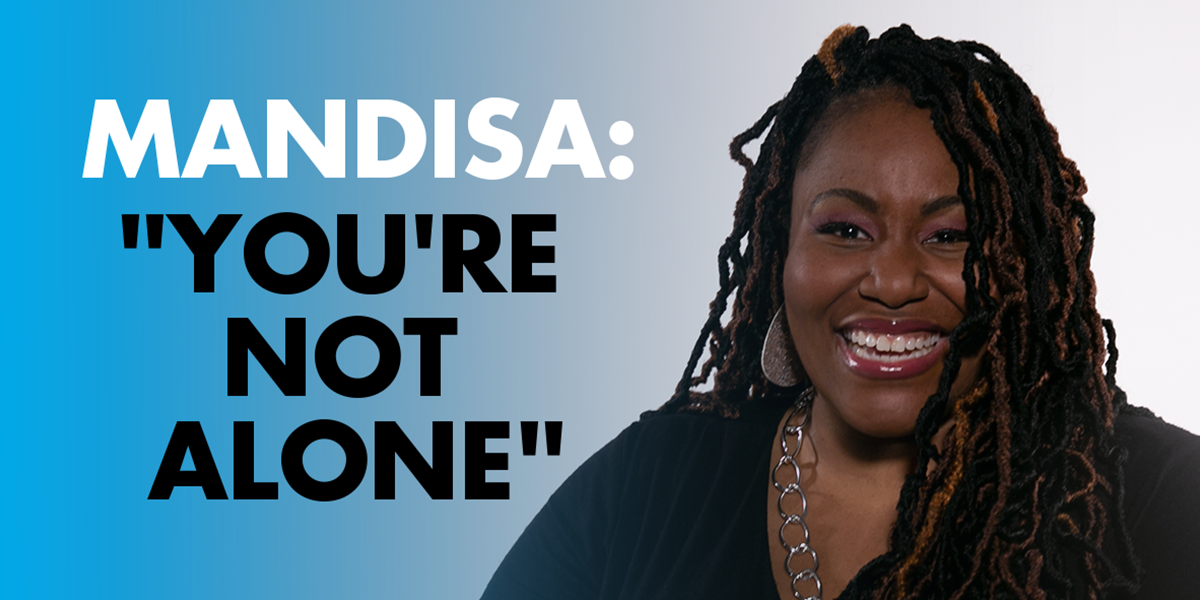 You are not alone.
That's recording artist and author @Mandisa's message to anyone battling depression, something she's dealt with for most of her life.
A GRAMMY, Dove and K-LOVE Fan Award winner, Mandisa recently addressed the topic of depression during a visit to the K-LOVE Studios, and her words are worth hearing.
"I think when I realized this is something more serious than I thought was when I saw a bottle of sleeping pills, and I was just thinking, 'I could end it right now and nobody would miss me,'" the American Idol alum recalled. "That's when I realized this is not just something normal, this isn't just sadness, this is something really, really bad."
Mandisa sought help, and now, she wants others to know that there's no shame in doing the same.
"One, you're not alone. And two, it's important that you surround yourself with people that can help you in that journey, because it's not something that we can do on our own. And three, I want people to know that God is with you. Even if you don't feel it, even if you're questioning it, talk to Him about it. That is what opens up the door for our healing is letting Him know the things that are wrestling in our mind, because I think that gives the opportunity for Him to speak to those issues that we're keeping in."
RELATED CONTENT: Podcast: Out of the Dark With Mandisa & Laura Williams
Stay Informed
Go behind the scenes of Christian music, culture and entertainment.