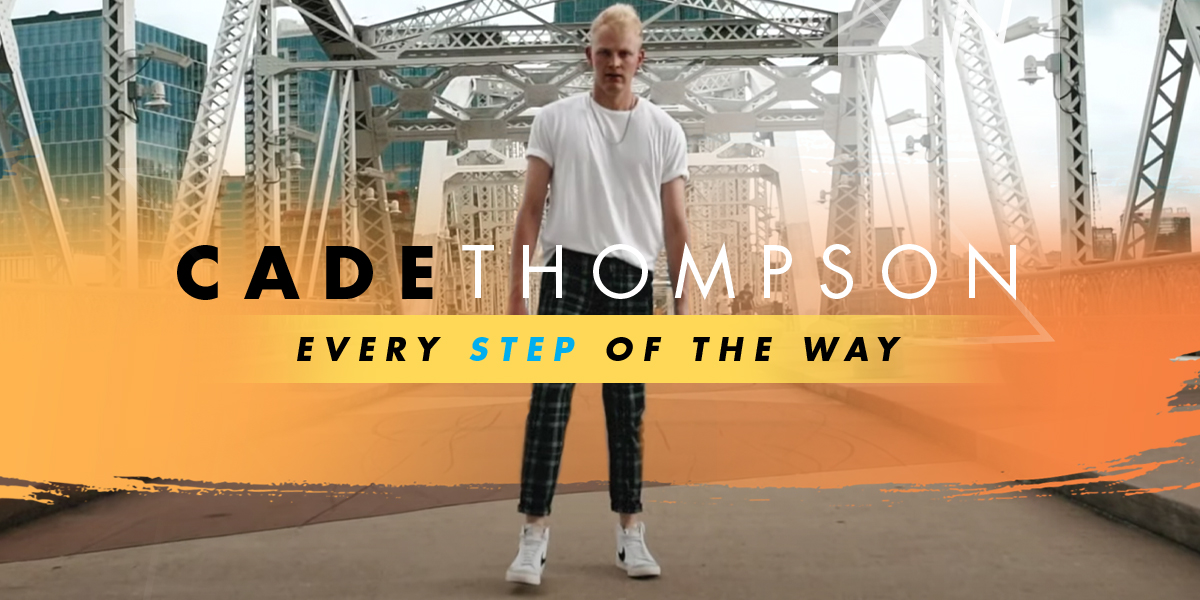 Newcomer Cade Thompson leads listeners down a faith-filled road in the new song "Every Step of the Way." Tailor-made for seasons of uncertainty, the pop-centric track finds Thompson using moments of God's faithfulness in the past as guideposts to point him toward God's faithfulness in the future.
WATCH NOW: Cade Thompson "Every Step of the Way" Official Music Video

"For as long as I can remember, I have always loved singing, creating music, and telling stories through each song I write. When I truly began to know the Lord, He put those desires on my heart," the 19-year-old shares. "Was it always easy? No. Has there been rejection? Yes. Was it worth it? Yes. If there is one thing I've found in life, it is that God has been faithful in every season I've walked through."
WATCH NOW: Behind The Song "Every Step of the Way"
Influenced by artists like TobyMac, Phil Wickham, and Matthew West, Thompson began leading worship at his home church when he was in middle school. With his heart set on a career in Christian music, following high school graduation, Thompson packed his bags and headed for Music City. Shortly after moving to Nashville, he signed his first record deal—an impressive feat for such a young artist.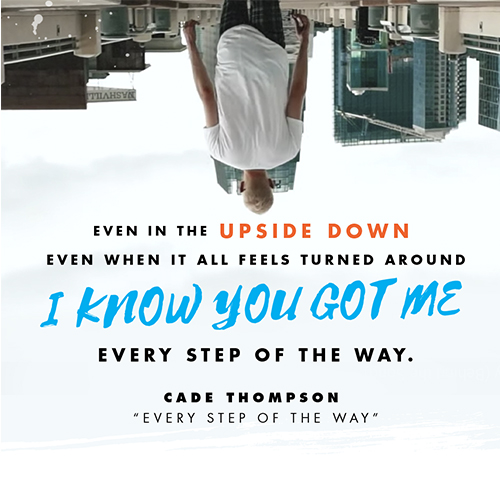 In 2020, he formally introduced himself to fans via his debut single, "Provider." Now, with "Every Step of the Way" he's encouraging fans to fully trust the truth of Proverbs 16:9 (NLT): "We can make our plans, but the Lord determines our steps."
"My desire with this song as you hear it on the radio is that you would find hope and be reminded that God is with you in every season and every step," Thompson says. "Thank you for being on this journey with me."
LISTEN NOW: Cade Thompson "Every Step of the Way" Official Lyrical Video