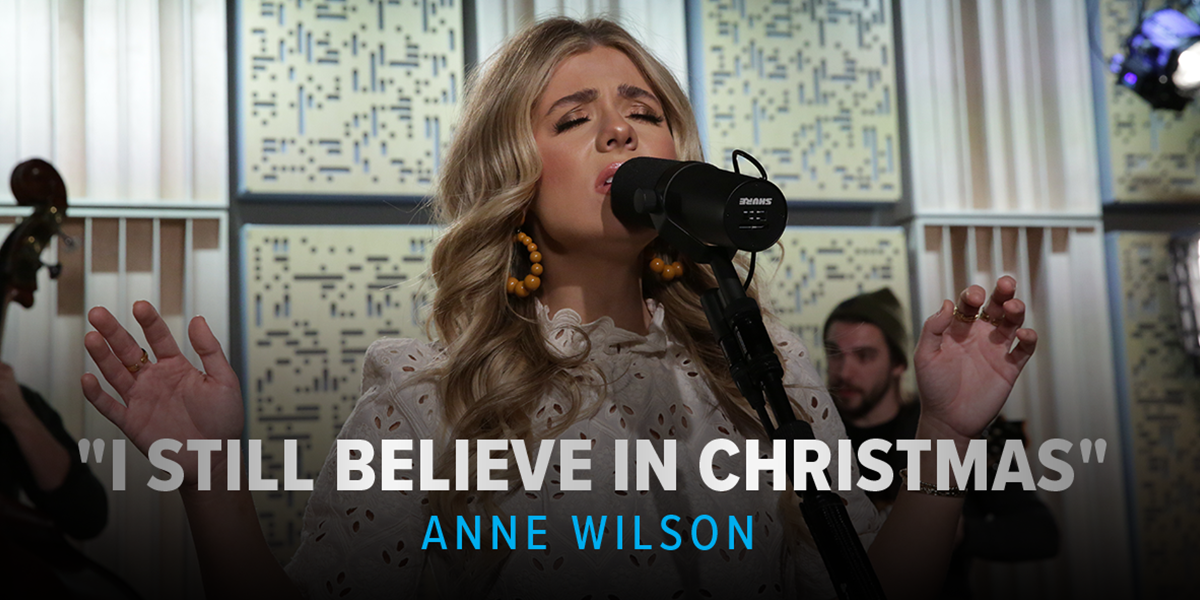 Anne Wilson's hopeful message is one we can all use as the month of December arrives.
During a recent visit to the K-LOVE Studios, the singer/songwriter performed a moving rendition of her holiday hit, "I Still Believe In Christmas." Amidst the hustle and bustle, the true spirit of the season can often be lost in it all. However, there is still bountiful joy to be had. With the help of Wilson's song, you can find the reason to believe once more.
RELATED CONTENT: Anne Wilson Joins Skip & Amy for an Exclusive Interview
"Down here my heart can't find much to believe in," Wilson sings, "but I still believe in Christmas."
Celebrate the miracle of the season with "I Still Believe In Christmas" from Anne Wilson.
WATCH NOW: Exclusive Performance of "I Still Believe In Christmas"