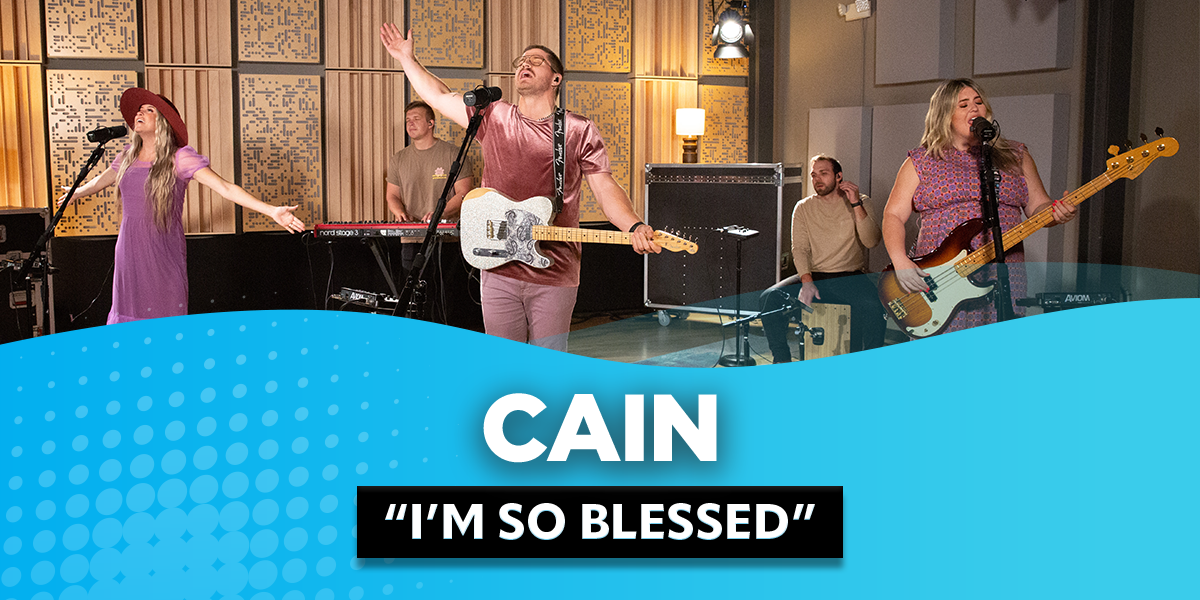 Ready to brighten up your day?
Spend three minutes with @CAIN and a live rendition of their feel-good tune, "I'm So Blessed," and you'll be singing that line over and over again.
"So, what does it mean to be blessed?" Madison of CAIN asks. "The world says it's when you have money in the bank, that things are going right, you've got the perfect family - but, what if you don't have any of that? What if everything was stripped away and it was just you on the worst day of your life? We want you to know that you are still blessed. You're a child of God!"
RELATED CONTENT: This Is My Story with CAIN
The sibling trio – Madison, Taylor and Logan – performed the song during a recent visit to the K-LOVE Studios in Franklin, Tenn., and the infectious positivity from the group and their band makes it impossible not to smile.
"Scripture says that nothing will separate you from God's love," Madison says. "You'll spend an eternity in heaven and God has promised to provide all of your needs here on Earth. You're blessed because of your blessed assurance and Jesus, not because of your circumstances. We hope this song helps you to believe this truth and declare it over your life."
Enjoy this hit from CAIN - in both the studio performance and with the song's official music video - and reflect on the many reasons why you're so blessed, too.