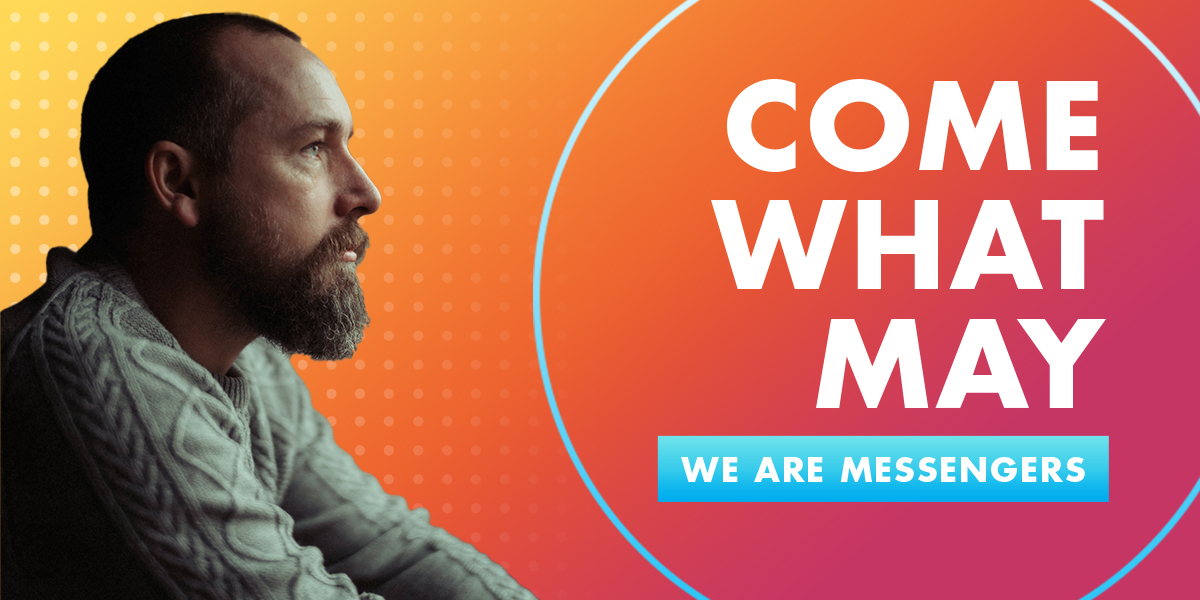 "Sometimes sorrow is the door to peace. Sometimes heartache is the gift I need," sings Darren Mulligan in the opening line of @We Are Messengers' new single, "Come What May." The fresh track begins in a quiet, contemplative space before soaring into a triumphant chorus that declares the frontman's faith in a God who gives us rest.
WATCH NOW: Official Music Video of "Come What May"
"Life is messy, real messy, and everything about our humanity is fragile and unsure, but I do know one thing: God is steady, unchanging, always near, and He is completely unafraid," Mulligan asserts. "That allows us to rest. It takes the edge off a frantic world and lets us love everyone without reserve when all the earth may seem to spiral out of control. So bring it on, world… 'Come What May,' you'll find We Are Messengers resting easy and confidently in the arms of Jesus."
LISTEN NOW: Official Lyric Video of "Come What May"
Filmed in Mulligan's native Ireland, the stunning visual for "Come What May" looks like something straight out of a movie. Giving new meaning to "He makes me lie down in green pastures," the cinematic video follows the lead singer as he walks along the viridescent coastline of the Emerald Isle.
The band recently released a new version of the song featuring @Cory Asbury. The original serves as the lead single from We Are Messengers' forthcoming album, Wholehearted. Written and recorded during the pandemic, Wholehearted is a no-holds-barred glimpse into what happens when we wrestle with God in the dark. The third LP in their discography arrives everywhere Oct. 15.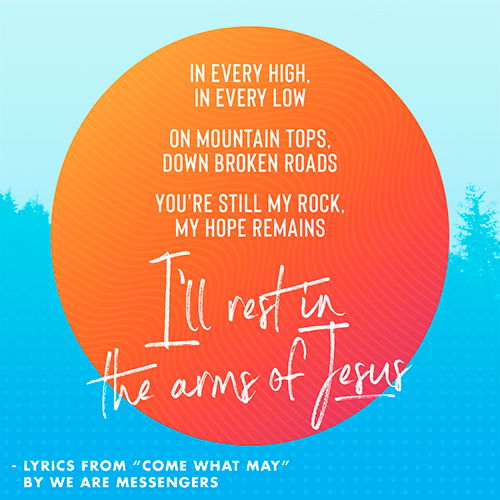 In August, the band debuted new music at their first-ever appearance at Red Rocks Amphitheatre in Morrison, Colo. Following a quick run of dates on @TobyMac's "Hits Deep Tour" this fall, they'll join @Newsboys, @Mandisa, @Cade Thompson and Adam Agee for the "Step Into The Light Tour."