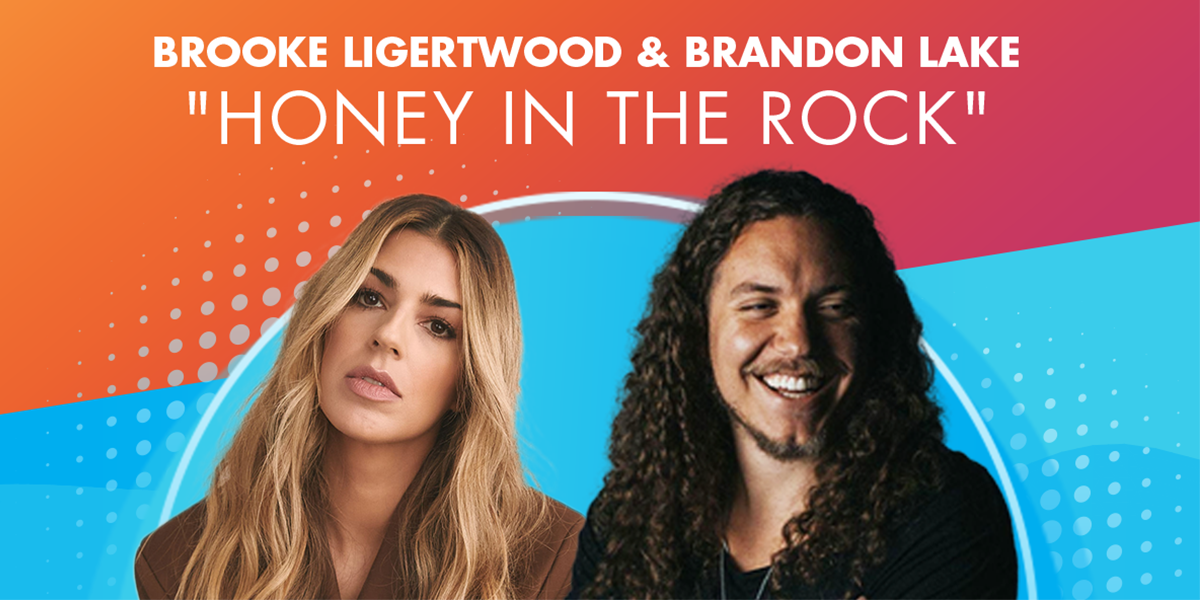 @Brooke Ligertwood sings of God's sweet provision on new single "Honey in the Rock." Joined by special guest @Brandon Lake and a chorus of voices, Ligertwood borrows a beautiful word picture, first used by King David, to describe the ways in which our Heavenly Father faithfully and creatively provides for His children day and night. She co-penned the swampy track alongside Lake and songwriter Mitch Wong.
WATCH NOW: "Honey in the Rock" LIVE Performance
Claiming the truth that even in life's hardest moments, we can still experience goodness because of our hope in Jesus, "Honey in the Rock" takes its title from Psalm 81:16, which says, "But I would feed you with the finest wheat. I would satisfy you with wild honey from the rock."
After a close family member recently fell ill, Ligertwood says she personally experienced the very essence of what this song is all about when her family returned to her native Australia to visit her ailing loved one. "In our own wilderness, we are finding honey in the Rock indeed — tastes of undeniable sweetness even in what, from many angles, looks barren and bitter," she writes on Instagram, sharing a brief glimpse into her life. "And let me tell you, so much of God's goodness to us flows through community."
WATCH NOW: The Story Behind the Song "Honey in the Rock"
"Honey in the Rock" is the lead single from SEVEN, the GRAMMY® winner's very first worship recording as a solo artist, which was captured live in Nashville at @The Belonging Co. Although Ligertwood is known for penning and leading some of the biggest worship anthems of this generation like "What A Beautiful Name" and "Who You Say I Am," among many others, she has long stewarded a solo career alongside her offerings for the global Church.
Up until SEVEN, much of her solo material — released under her maiden name, Brooke Fraser — has explored thoughtful pop territory like her beloved collection Albertine, as well as delved into an alternative/experimental space like the sounds emanating from Brutal Romantic, proving she is a multidimensional artist on every level. SEVEN, however, finds the mother of two leaning heavily into her gift for penning lyrics that give voice to anthems of praise.
Lake got to witness Ligertwood's extraordinary talent firsthand when he had the chance to write "Honey in the Rock" with her. "Brooke has been a hero of mine from a far for a long time, and now I get the privilege of calling her a great friend. She is the realest deal. She loves Jesus and His Church so, so well. And it shows," he shares. "If you need some honey, some sweetness, some relief, some presence from The Rock of all rocks, listen and lean into this amazing promise! His honey is flowing today, and it's His delight to give you all you need."