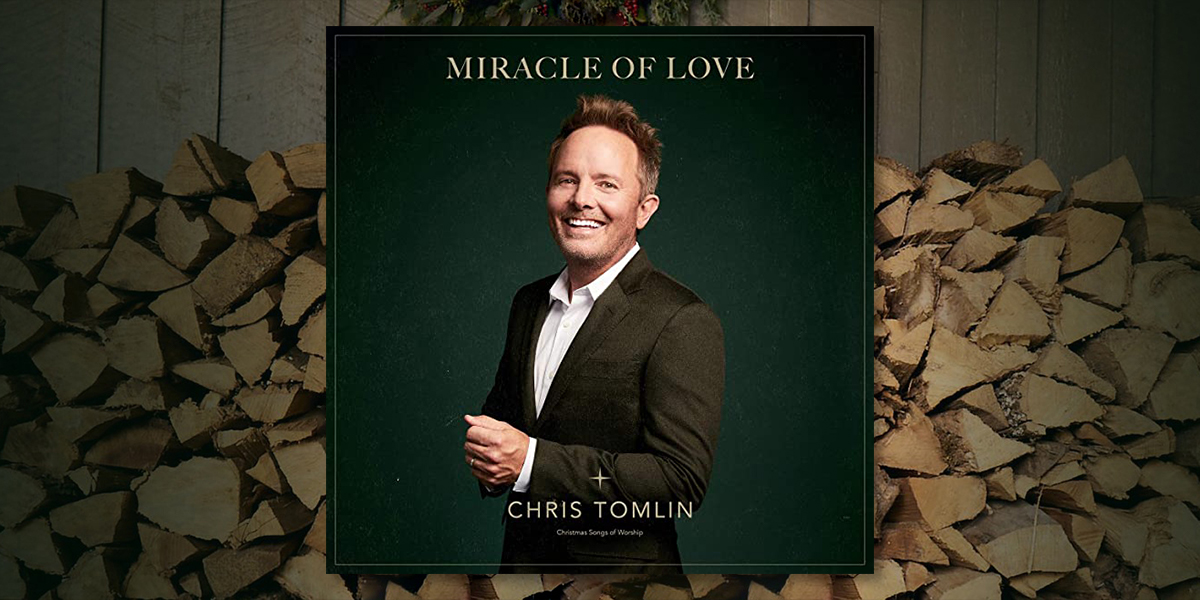 @Chris Tomlin is celebrating more than one "Miracle of Love" this December, as his latest holiday offering attests. Tomlin and his wife, Lauren, will welcome their third child this Christmas.
No one was more taken aback by the surprising gift of new life than the singer himself, who wrote an original Christmas song which intertwines his unforeseen blessing with the unexpected news Mary and Joseph received prior to the birth of Christ.
WATCH NOW: Chris Tomlin "Miracle Of Love" Official Music Video

Tomlin's simultaneous ode to his new baby daughter and the baby in the manger, "Miracle of Love," serves as the title track of his latest holiday EP.
"Christmas is the great surprise to the world, and personally, this Christmas continues in the spirit of unexpected gifts. When I found out that my wife and I are expecting our third child this December, I was surprised…to say the least," Tomlin shares. "Around the same time, I was starting to write music for this Christmas project, and as I sat down, the concept came so quickly. Christmas is about celebrating a gift from God, a surprise child for Joseph and Mary, a true miracle of love. For me, it is another gift to be able to write a song about the surprise of our third baby girl and the parallel story of the birth of Jesus. As a songwriter, I felt so inspired and loved how each line of the song could have a double meaning."
WATCH NOW: Chris Tomlin "Miracle Of Love" The Story Behind The Song
The respected singer, songwriter, and worship leader says Lauren cried when she first heard the lyrics of the personal song.
The Miracle of Love EP arrives on the heels of Chris Tomlin & Friends, a collection of songs that find Tomlin collaborating with an impressive list of Country artists. The album's lead single, "Who You Are To Me," featuring Lady A, recently topped the charts, becoming Tomlin's 17th career No. 1.
You can see Tomlin perform "Miracle of Love" and other Christmas favorites with a special livestream concert, "K-LOVE Christmas and Chris Tomlin Present Christmas Songs of Worship." The 90-minute production features special guests We The Kingdom and Pat Barrett.
Visit the concert website for more information or to purchase tickets.
SIGN UP NOW: Keep the holiday tunes going and get 25 days of music with the K-LOVE Christmas Music Advent Calendar!