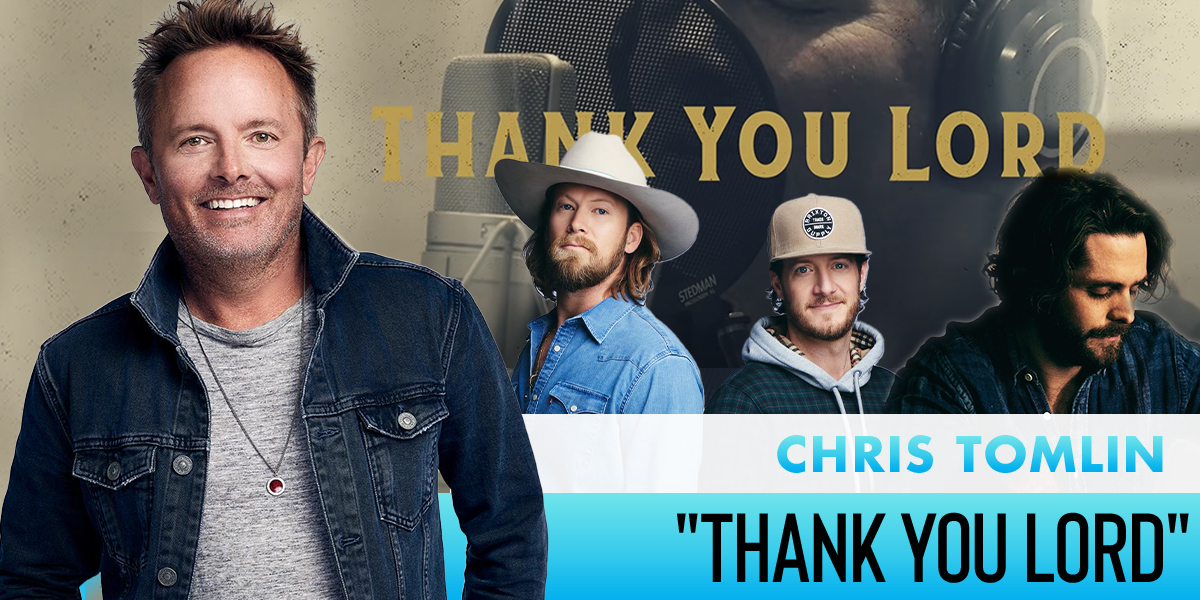 @Chris Tomlin continues his streak of superstar country collaborations as he joins Florida Georgia Line and Thomas Rhett for "Thank You Lord." Collectively, the three artists have accumulated 18 career GRAMMY nominations and 52 No. 1 songs.
The upbeat "Thank You Lord" arrives at radio in the footsteps of Tomlin's multi-week chart-topper "Who You Are To Me," featuring Lady A; and his most recent song with Thomas Rhett, "God Who Listens." The trio of singles can be found on his Chris Tomlin & Friends LP, which opens with "Thank You Lord." The laidback anthem of gratitude is also included on the recently-released Chris Tomlin & Friends: Summer EP.
WATCH NOW: Chris Tomlin "Thank You Lord (ft. Thomas Rhett & Florida Georgia Line)" Lyric Video
"There is incredible power in collaboration, and to be able to come together again with some of the biggest names in country music and write songs about our shared faith is something that could only be orchestrated by God," Tomlin shares. "This project has always been about smashing up the genres and allowing music about faith and love to meet people where they are. My hope and prayer are that these new songs will have a lasting impact that goes beyond anything we could ever see or know."
Last year, Tomlin, Florida Georgia Line and Thomas Rhett all performed "Thank You Lord" on both the "TODAY" show and "The Late Late Show with James Corden." This August, they surprised fans at the "Together: Feeding Nashville" concert—a benefit aimed at raising funds to combat regional food insecurity—when they once again reunited on stage for a performance of the summertime jam.
"I've loved working with Chris and find what he's doing to be very bold and courageous," remarks Florida Georgia Line's Tyler Hubbard, who co-produced both Chris Tomlin & Friends projects after initially meeting Tomlin while on vacation at the beach. "I'm not only inspired by the brotherhood we've created, but his want to expand his powerful message of hope, love, and Christ. Our meeting was such a God thing, and what a cool opportunity for us to team up again, be able to create music together, and unite our two worlds even more."
Next up, Tomlin will join @Kari Jobe, @Cody Carnes, @Brian & Jenn Johnson, and @Dante Bowe, among other artists, on a 13-city amphitheater tour.
---
Don't Miss a Beat & Sign Up for K-LOVE's Music Updates!
Get monthly emails with updates on new music, videos, and exclusives from your favorite Christian artists on K-LOVE!