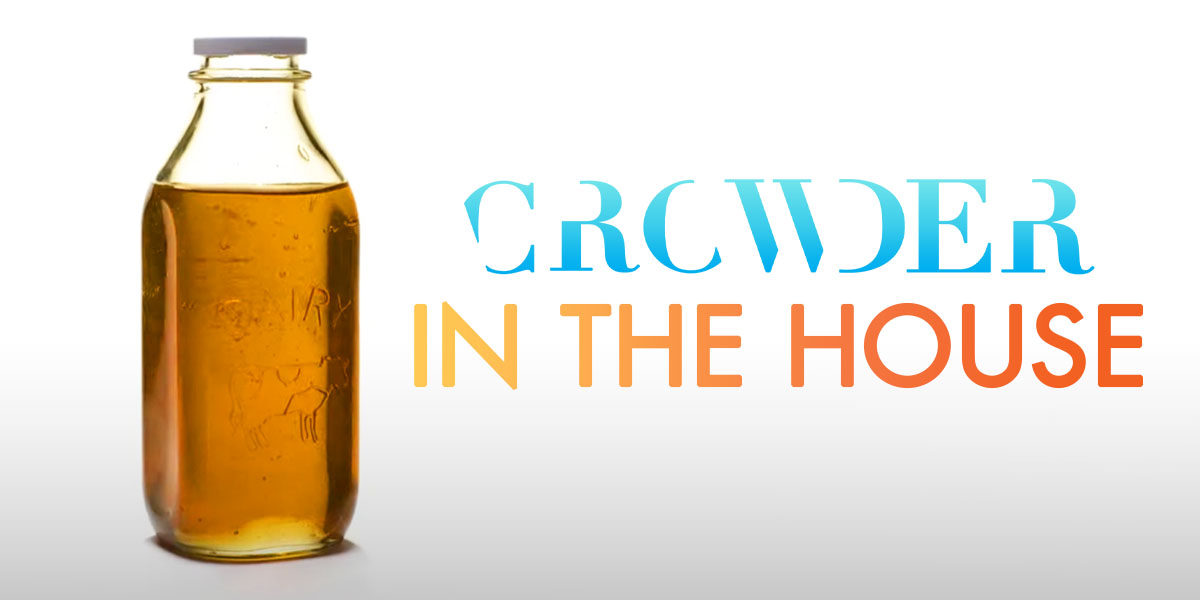 Crowder Finds A Place of Belonging "In The House"
For as long as he can remember, Crowder has wanted to write a song based on Psalm 122:1: "I was glad when they said to me, 'Let us go to the house of the Lord.'" On his latest album, Milk & Honey, he finally did it. The record's second track, "In The House," is inspired by this key Scripture, one of the first Bible verses he memorized as a child thanks to his favorite Sunday School teacher, Miss Panell. The song emphasizes that church should be a grace-filled place of belonging, a place that feels like home; and celebrates the critical role the local church plays in each of our lives.
WATCH NOW: Crowder "In The House" Official Lyric Video
"As a kid, I remember that was how I felt. I could not wait to get to Miss Panell's class. I couldn't wait to go to church," Crowder says, referencing the excitement found in the verse. "And now as an adult, I understand that a lot of people walk into the room like, This is the last place you'd ever find me. I don't even know how I got here. I shouldn't be here. I don't belong in church. Everything I've done has rendered me beyond redemption. All these feelings that a lot of people come with. But that's the whole message: You're known completely and loved to the extent that He put on flesh and dwelt among us.
WATCH NOW: Story Behind The Song "In The House"
"That's transformative—that story alone—and it's good news," Crowder continues. "It's just amazing that you get to be in the house, that you are in relationship, and that's what you're invited back into. You can know the Maker of everything, and that's just insane. It's really an incredible part of our story."
Each Sunday Crowder is excited to be in his local house, Passion City Church in Atlanta, where he frequently leads worship and where his longtime friend and mentor, Louie Giglio, serves as pastor.
The swampy pop of "In The House" follows Crowder's K-LOVE Fan Award-nominated single, "Good God Almighty." He'll give both new songs the proper live treatment on his "Milk & Honey Tour" this fall.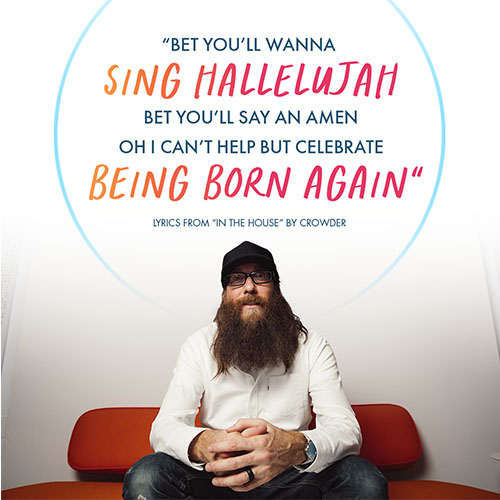 ---
Don't Miss a Beat & Sign Up for K-LOVE's Music Updates!
Get monthly emails with updates on new music, videos, and exclusives from your favorite Christian artists on K-LOVE!