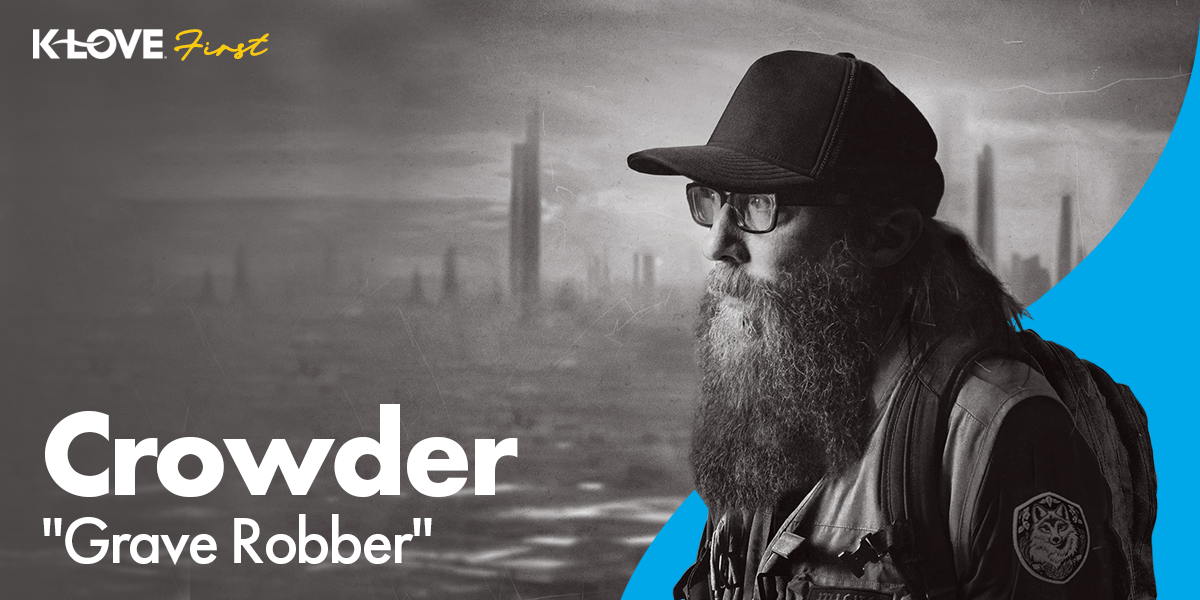 Crowder is back with his latest single, and it's about to become your new favorite song as the next K-LOVE First event.
The singer/songwriter has introduced "Grave Robber," an inspirational, upbeat track that will make you feel like you can do anything. And, with Jesus, as Crowder says in his story of the song, you truly can.
"One of my favorite stories in all the Bible is the story of Lazarus," the "Good God Almighty" singer said. "Jesus calls Lazarus out of the grave, and that's what this song is for me. It doesn't matter what you're up against in life, it doesn't matter how bleak it feels, Jesus can conquer anything. If He can conquer death, if the resurrection is for real - which it is - then He's got you. That's who you're following is somebody who conquered death, and I hope it's as meaningful to you as it is for me."
Listen to Crowder's "Grave Robber" at the top of every hour this Friday, beginning at 6 a.m. CT with the K-LOVE morning show, and enjoy the latest K-LOVE First event.