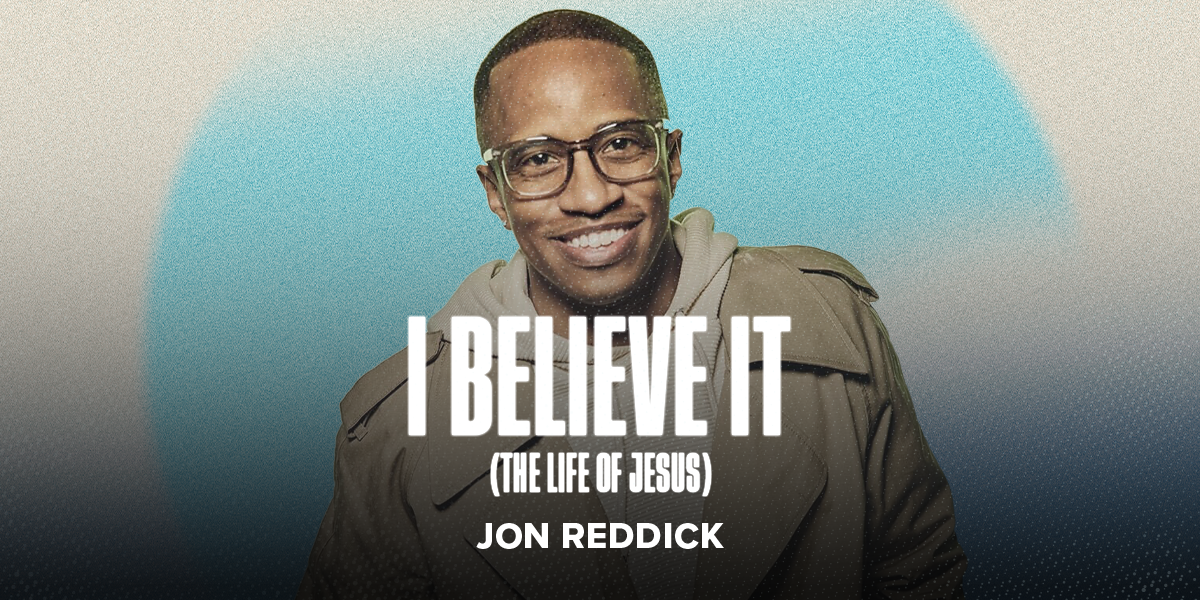 @Jon Reddick proclaims his unwavering faith in Christ with his new song, "I Believe It (The Life of Jesus)." A K-LOVE First, the congregational-friendly single was inspired by a trip Reddick took to the Holy Land. When he saw for himself the very places Jesus lived out his 33 years on Earth, the Bible stories Reddick has read across his entire existence came to life in a fresh way. As he stood on a balcony at sunset overlooking the Sea of Galilee, his faith became sight.
WATCH NOW: "I Believe It (The Life Of Jesus)" Official Lyric Video
He took the initial idea into a writing session with fellow songwriters Daniel Carson, @David Leonard, Jonathan Smith and Jess Cates, and it evolved into this epic track that celebrates the death, life and resurrection of Jesus. Reddick has already been leading the song at Church of the City in Franklin, Tenn., where he remains a worship leader.
"When I watch the thread that God's been weaving over my life of grace and love, I can't explain it away as coincidence, or life itself, or even science. I have to give the glory to God, and therefore, I believe that Jesus walked this Earth, that He died on the cross for our sins. And I believe that He rose with all power in His hands… I believe that we are in a time where we have to say it right now. People need to hear it," Reddick attests. "I'm grateful to God that He allows us to have these lyrics and melodies that point people to His heart."
The "God, Turn It Around" singer released his full-length debut in 2022 and spent time on the road with @Michael W. Smith before capping the year on the annual "K-LOVE Christmas Tour." Over the holidays he announced his engagement to his girlfriend, Rebecca.
Reddick will join @TobyMac and friends on the 2023 edition of the "Hits Deep Tour" starting Jan. 26.
RELATED CONTENT: Jon Reddick Talks Influences & Firsts: Stevie Wonder, Michael Jackson and New Edition