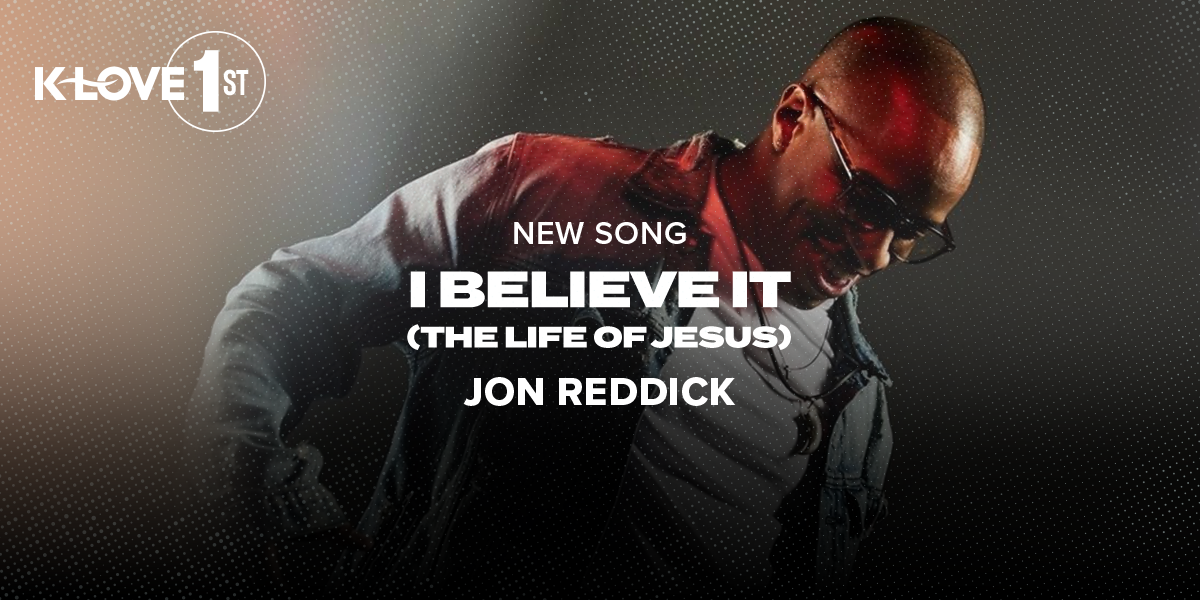 Simply put, Jon Reddick believes.
The singer, songwriter and worship leader proclaims truth in his new single, "I Believe It (The Life Of Jesus)," and it's here as a K-LOVE First to start the new year.
"I remember someone asking me why I believe in Jesus the way I do, and I told them, 'To be honest, as I watch the thread that God has been weaving over my life, I can't explain it away as coincidence or life itself or even science,'" Reddick said of the story behind his new song. "I have to give the glory to God. When I look at that, I believe that Jesus walked this earth, I believe that He died for our sins and I believe that He rose with all power in His hands."
Listen to Jon Reddick's "I Believe It (The Life Of Jesus)" on K-LOVE.