Posted on Friday, Jul 16, 2021 by Lindsay Williams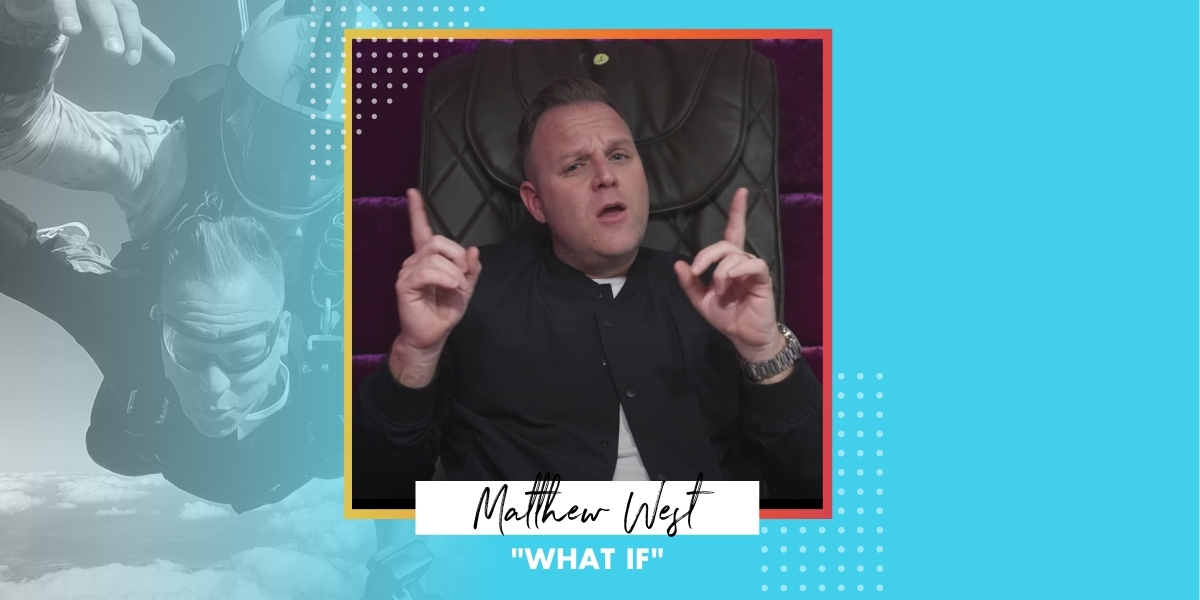 Matthew West is living life with no regrets on his new song, "What If." The K-LOVE Fan Award winner sings about walking out a life of purpose and meaning and not wasting a second of the life we've been given this side of heaven.
WATCH NOW: Matthew West "What If" Official Music Video
"What If" marks the singer's third single from his latest album, Brand New, following back-to-back No. 1 hits with "The God Who Stays" and "Truth Be Told." With lyrics that namecheck the iconic car from Back To The Future, West ponders, "My biggest fear is waking up to find what matters is miles away from what I spent my life chasing after. Is my story gonna have the same two words in every chapter? What if, what if. But last I checked this heart inside my chest is still beating. Well I guess it's not too late…"
It's never too late, as West can attest. The father of two is diving into a summer of no "What Ifs" and inviting his fans along for the ride. He's hosting a series of video devotionals around the theme and creating a summertime bucket list of his own to motivate himself and inspire those around him to step out, be brave and make every moment count.
West wastes no time in putting the 'F' in fun in the official music video for the empowering pop song, which features cameos from his wife, Emily; daughters, Lulu and Delaney; and dog, Nick. In the clip, the West family eats ice cream, plays minigolf, and enjoys go-karting. The girls even talk Matthew into a spa day before surprising the video's "birthday boy" with a ticket to skydive. Throwing caution to the wind (literally!), West takes a leap of faith and free falls with no "What Ifs."
West will cross an item off his summertime bucket list soon by playing festivals across the country before joining Casting Crowns on their "Only Jesus Tour" this fall.
---
Don't Miss a Beat & Sign Up for K-LOVE's Music Updates!
Get monthly emails with updates on new music, videos, and exclusives from your favorite Christian artists on K-LOVE!