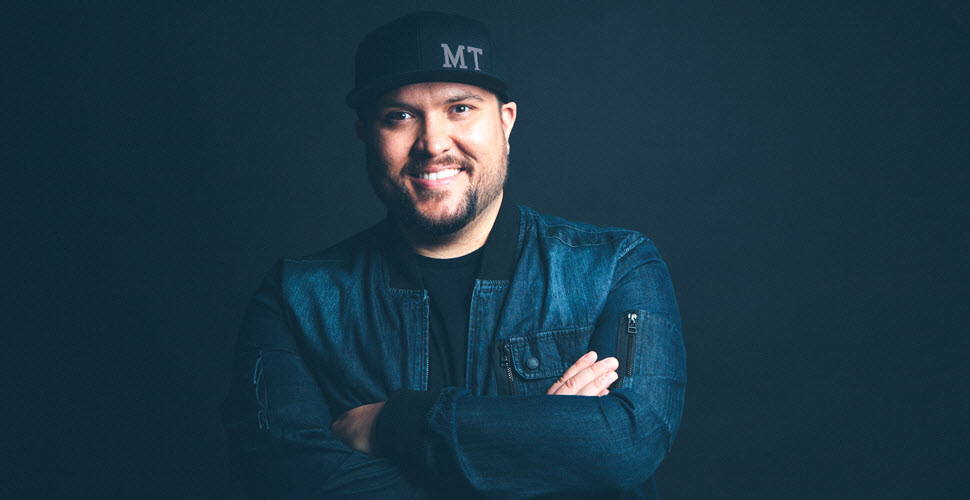 Texas native @Micah Tyler looks to the truth of Lamentations 2:22-23 for his latest song, "New Today," the title track of his sophomore album.
"The faithful love of the Lord never ends! His mercies never cease. Great is His faithfulness; His mercies begin afresh each morning." -Lamentations 2:22-23, NLT
Tyler penned the song's lyrics in the aftermath of Hurricane Harvey, which ripped through his town of Buna, Texas, damaging his home; and in the wake of his brother's battle with Stage 4 colon cancer. "New Today" begins as a poignant piano ballad before crescendoing into a powerful bridge and final chorus, elevated by a full Gospel choir. "If Your love is here to lift me and Your blood says You forgive me, show me how I can forgive myself," Tyler sings.
WATCH NOW: Micah Tyler "New Today" Official Music Video

"I think these are the most personal words I've ever written. I remember the vulnerable feeling of sitting in a room with two guys and opening my heart about struggling to find God's mercy in the midst of a hard time. This song came out of that honest moment," the "Different" singer shares. "I want to write songs that feel like time capsules, capturing my heart on the day I wrote them. I needed this song the day I wrote it with Colby Wedgeworth and Paul Duncan, and I have needed it ever since. [I'm] hoping someone else can find the same hope and the same reminder of God's new mercies today."
The official music video for the single finds Tyler behind the piano giving a heartfelt performance, while surrounded by newspapers—real newspapers he gathered from all over Southeast Texas, all filled with headlines spouting bad news. Tyler hopes the thoughtful visual will remind fellow believers of the "good news" that God's mercies are new with the dawn.
WATCH NOW: Micah Tyler "New Today" Story Behind the Song

"Something I've learned over the past few years about having songs on the radio is the wild truth that other people feel the same way I do," Tyler shares, adding, "Now, I'm waiting to see who else feels alone sometimes. Who else lets their circumstances keep them from moving forward. Who else needs to be reminded that His beautiful mercies are 'new today.'"