Posted on Friday, Apr 02, 2021 by Lindsay Williams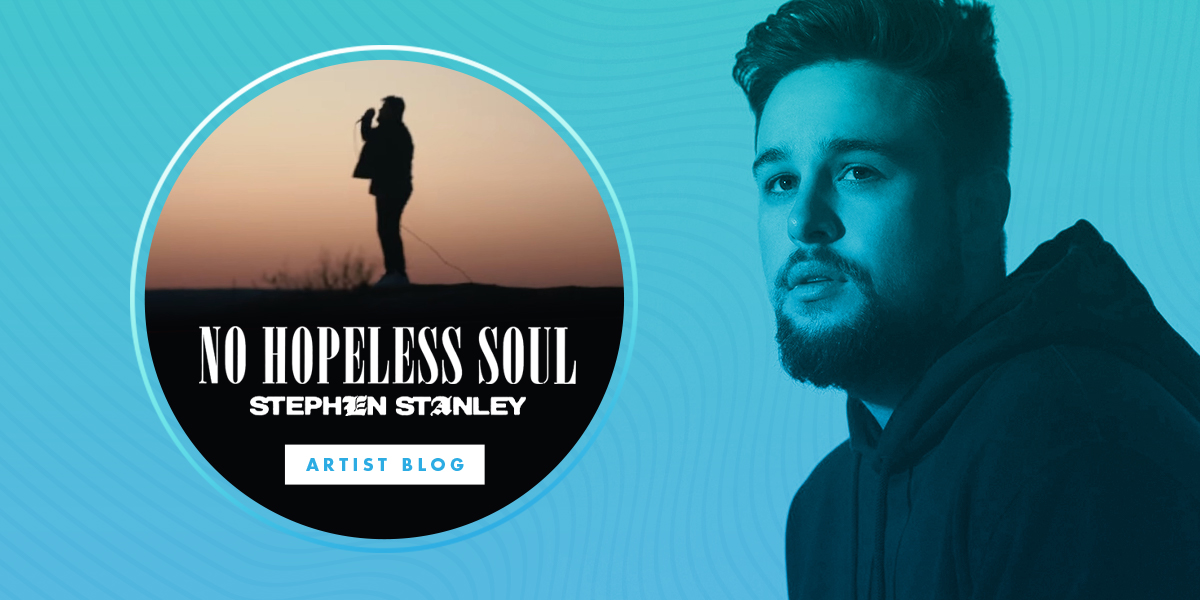 Newcomer Stephen Stanley makes his debut with a song that reminds every heart that hope is always an option. "No Hopeless Soul" reaches into the depths of God's love that has the power to pull us out of any pit of our own making.
The Georgia native delivers a compelling vocal with emotion and a thought-provoking lyric with passion. Adept at guitar, piano, and drums, the multi-instrumentalist is actually deaf in his left ear as a result of a jet skiing accident when he was only nine years old. The early disability forced him to pick up a guitar and instilled in him a love of music and a gift for poetic lyricism.
WATCH NOW: Stephen Stanley "No Hopeless Soul" Official Music Video

As someone who battles depression and anxiety, Stanley hopes his music can spark meaningful conversations surrounding mental health through the lens of faith. "No Hopeless Soul" is the first of many chapters in his story yet to unfold.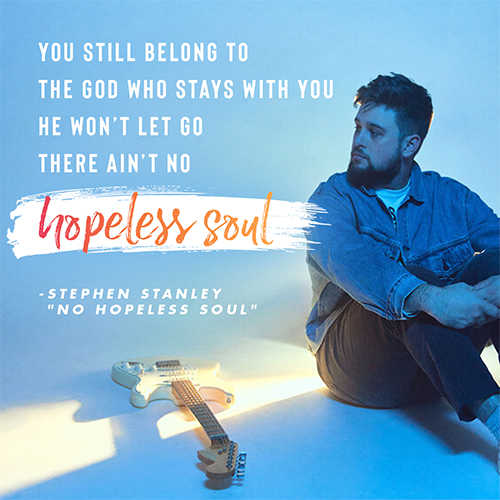 He wrote the single with GRAMMY-nominated songwriter Jeff Pardo, who's co-penned hits for @Sidewalk Prophets, @Francesca Battistelli, and @Ben Rector, among others.
WATCH NOW: Stephen Stanley "No Hopeless Soul" Unplugged Music Video

" 'No Hopeless Soul' came from thinking about how a lot of people feel condemned by things in their past or by something about themselves that they're not proud of," Stanley shares. "We all have days where we feel like we're not good enough—I know I feel that way sometimes—but God doesn't just reject you because of something you've done wrong. The truth is that everyone is redeemable, and that's the message that I wanted to send with this song."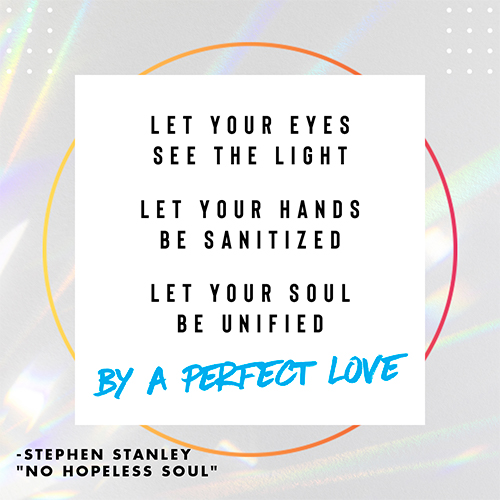 Fans of the track can get a better taste for Stanley's eclectic musical influences on his Instagram, where he regularly shares cover songs from an array of artists ranging from Linkin Park to One Direction.
WATCH NOW: Stephen Stanley "No Hopeless Soul" Story Behind the Song