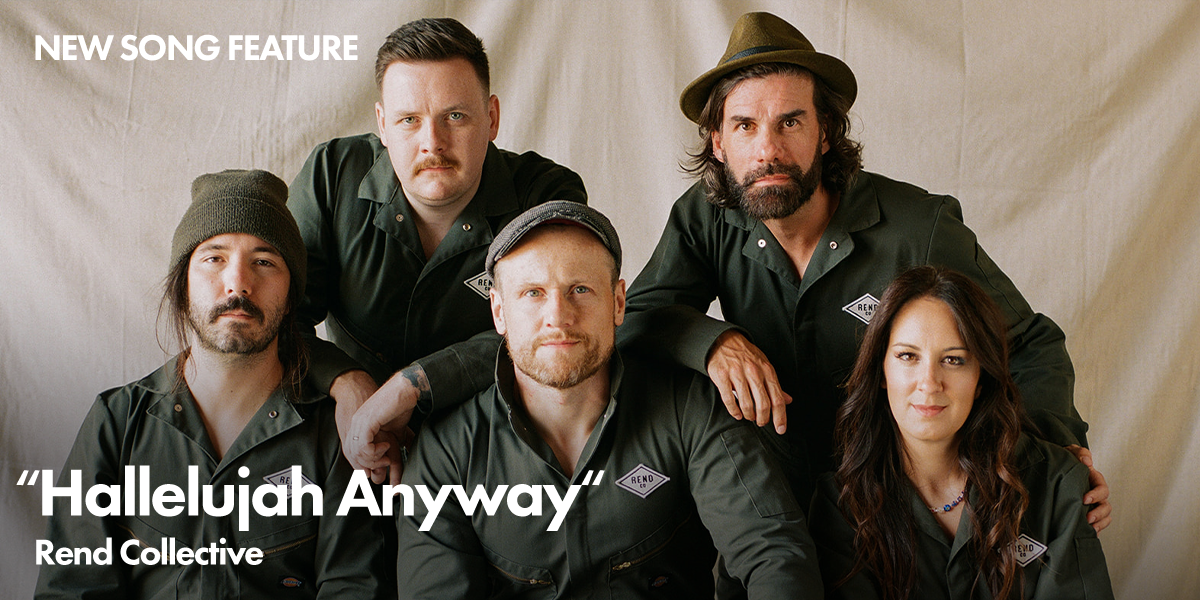 Rend Collective returns with an offering of praise found in "Hallelujah Anyway." The anthemic single implores listeners to give God glory even when life doesn't unfold the way we think it should. The Northern Irish folk band makes believers out of the most relentless skeptics with this fresh shot of hope-affirming pop.
"It's about trying to find that joy and something to celebrate even in the middle of situations when there isn't anything to celebrate," shares the group's Chris Llewellyn of the message behind the song he co-wrote with bandmate Gareth Gilkeson and singer/songwriter Matt Maher.
After Llewellyn's son was diagnosed with autism in 2020, he wanted to put words to what he was feeling as both a father and a believer when unexpected circumstances present challenges that might never go away or be "fixed" this side of heaven. That's where "Hallelujah Anyway" was birthed. The declaration is a catalyst of praise that inspires us to lift our hands, and a song, even on the darkest of nights.
"Hallelujah Anyway" hails from Rend Collective's latest full-length release, "Whosoever," and fans around the globe are already resonating with its contagious fist-pumping energy and the meaning behind the single's arresting lyrics. One fan on Instagram writes, "Obsessed with 'Hallelujah Anyway.' I need this song that just exudes joy even though it's about being in a tough spot." Another adds, "In two days, this song turned into my new anthem. I'm on an assignment that I'm working on by pure faith [and] obedience… Everything is going slow and difficult, but I'm praising anyway. Thank you for putting it in words that I can sing!"
The band is currently in the middle of the first portion of their "Campfire Tour," an outing which celebrates the 10th anniversary of their career-defining album, "Campfire." After coming to a close Nov. 12, 2023, in Springfield, Mo., the multi-leg trek will resume at the top of 2024 in the United Kingdom followed by a final spring run back in the United States.