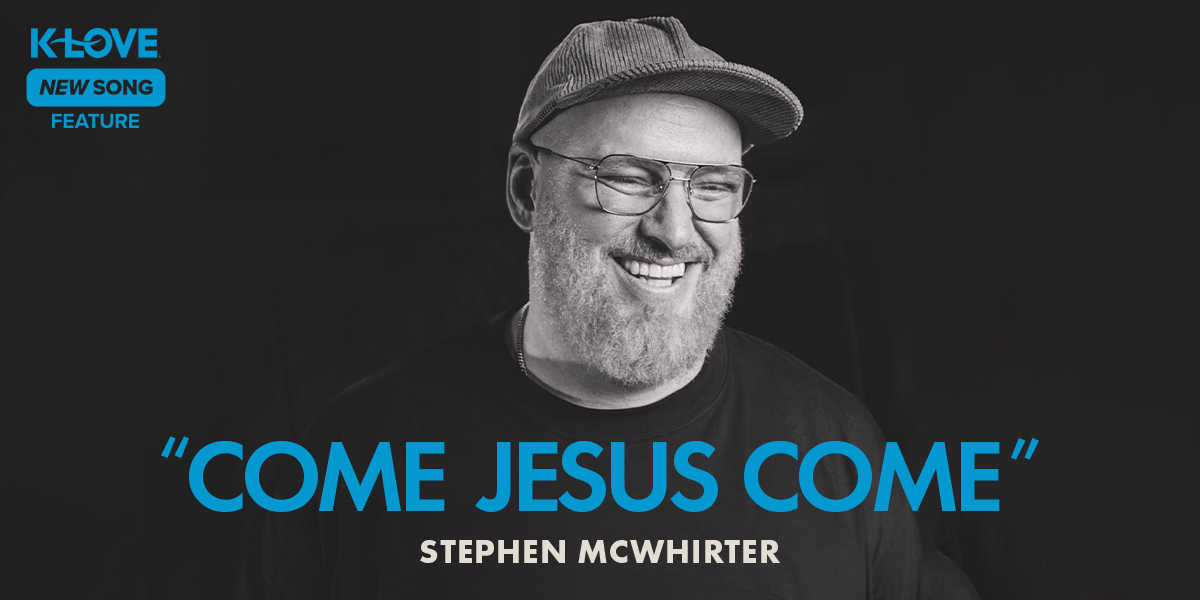 New artist @Stephen McWhirter used to be a meth addict. Deeply wounded by his dad, a traveling evangelist, McWhirter turned to drugs when Christianity felt like a hoax in the hands of his father. More than 20 years ago, the Kentucky native had a transformational encounter with God that changed his life forever. Clean and sober, for the past two decades he's been leading worship, writing songs and sharing his incredible testimony across the country and around the world.
Now, the former member of worship collective Iron Bell Music has released a remarkable song pleading for Christ's imminent return. "Come Jesus Come" showcases McWhirter's gravelly vocal against a backdrop of sparse production that really allows the powerful message of the track to hit home.
"I wasn't trying to write a hit song. I wanted to join in with what the Spirit of God is longing for: 'The Spirit and the bride say, 'Come' — Revelation 22:17. I am convinced God is giving this song favor right now because He wants a revival in the Church of longing for Jesus to return," McWhirter offers. "[He wants us to] love people better… [May] we build things here on Earth that are truly for Him because He is coming."
McWhirter originally debuted the single on TikTok garnering half-a-million views in just 24 hours. "Come Jesus Come" caught fire, and McWhirter began hosting regular livestreams across his social platforms where he simply shares his story and leads viewers in a time of worship. At the end of every livestream, he gives people the opportunity to surrender their lives to Christ, then points them to a page on his website with resources to help them take some practical next steps in their faith journey. To date, he's witnessed more than 35,000 people give their lives to the Lord since he started the livestreams a year ago.
The newcomer is currently putting the finishing touches on a book — a memoir — that will share the details of his radical evolution from preacher's kid to meth addict to worship leader.