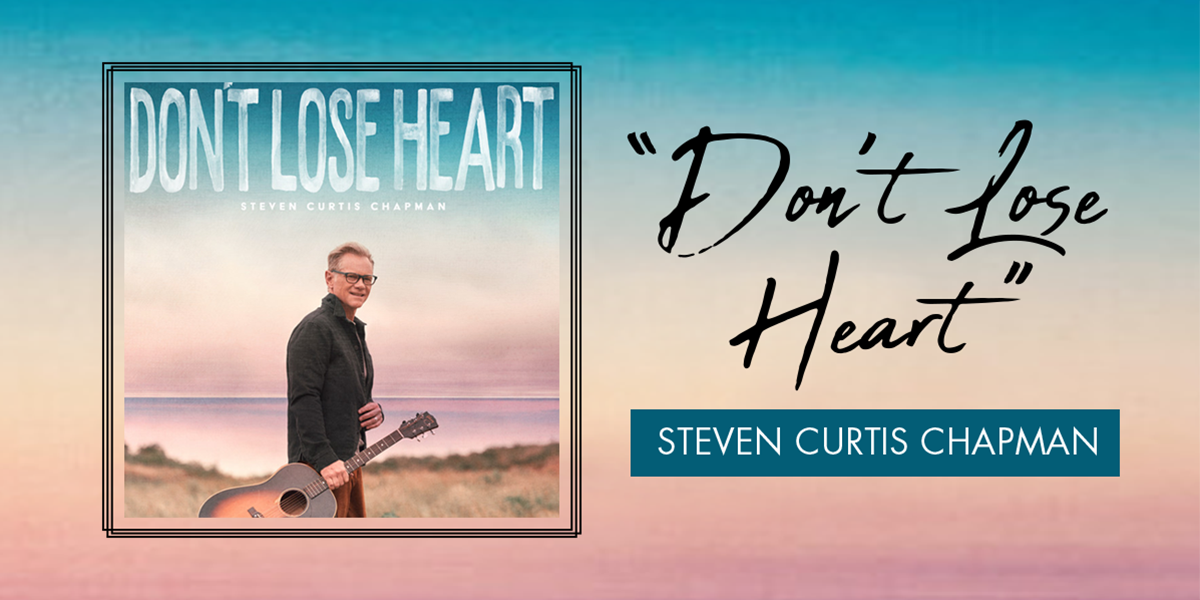 @Steven Curtis Chapman has a word for those who find themselves in a valley: "Don't Lose Heart." Merging his signature storytelling, a memorable pop hook and a dash of country-tinged instrumentation, Chapman communicates this hopeful message with a burst of energy and a dose of firsthand experience in his brand new song.
WATCH NOW: "Don't Lose Heart" Official Music Video
Perhaps the directive of "Don't Lose Heart" holds more weight simply because the songwriter himself has walked through the valley of death and come out the other side. He lost his five-year-old daughter, Maria, in 2008, and that tragedy forever marked Chapman and his family. Today, he feels a responsibility to pick up his guitar and do what he does best — sing songs that point to the hope of something bigger than what we can see in the here and now.
"I've heard countless stories of others who've walked through their own deep, dark valleys, and I feel like there are some things I can say from the perspective I have now," the 59-time GMA Dove Award winner shares. "I'm deeply grateful for the opportunity to encourage others to not lose heart and to remind them that we're gonna make it home…together!"
"Don't Lose Heart," which he penned with Bryan Fowler and Micah Kuiper, is slated to appear on Chapman's upcoming studio project, which will also include recently released selection, "Still."
Marking 35 years since his debut album dropped, this year also saw Chapman receive the BMI Icon Award. He's the first Christian artist to receive the honor, which has previously been bestowed upon music royalty like Barry Manilow, Brian Wilson, Carole King, Dolly Parton, Kris Kristofferson, Merle Haggard and Sting, among others.
RELATED CONTENT: Steven Curtis Chapman Interview with Skip & Amy
At the BMI ceremony in Nashville, @CAIN and Lady A's @Hillary Scott both performed selections from Chapman's extensive catalog to honor the Christian music legend.