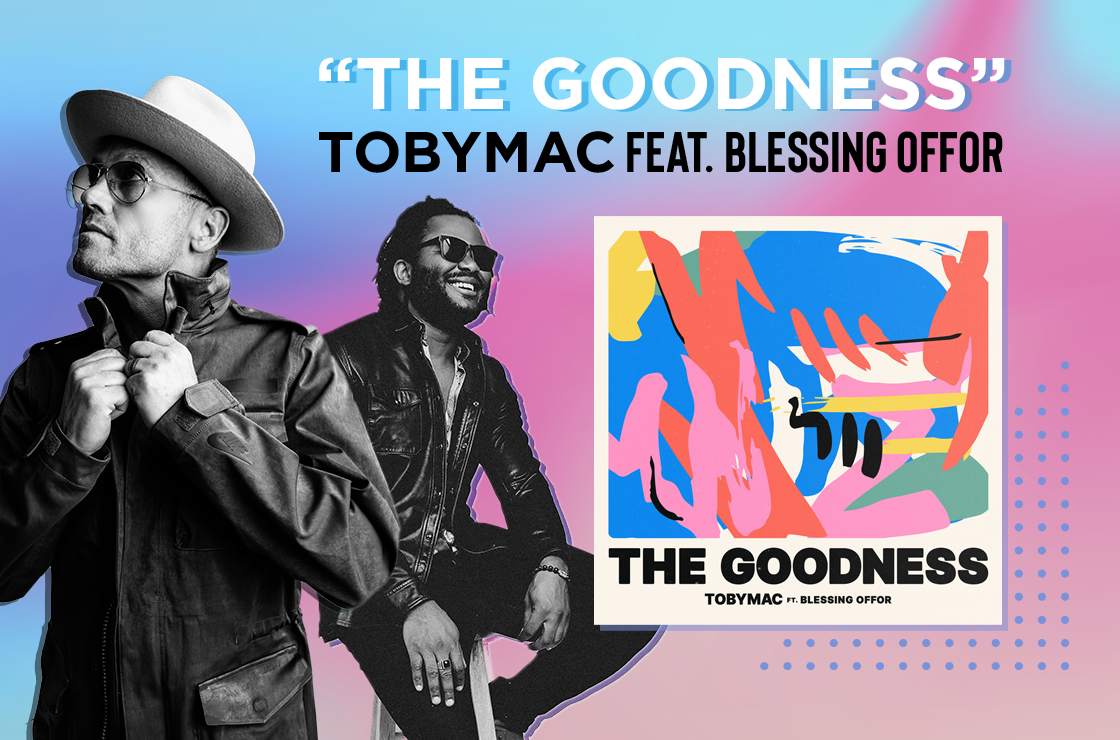 After tragically losing his 21-year-old son, Truett, in the fall of 2019, @TobyMac didn't know if he'd ever write a happy song again. What came out of the innately gifted musician following his eldest son's passing was dark and melancholy at best. His songs mirrored his feelings.
But then one day, he found himself mindlessly jotting down a phrase that changed everything.
WATCH NOW: "The Goodness" Official Music Video
"I wrote on a napkin one day, 'You're still the goodness in my life,' and I started to believe that," Toby shares of the genesis of his latest song. "That's when I wrote 'The Goodness,' and it felt like a celebration. I began to think about how gracious God is, and how He gives us little glimpses of His goodness, even in the valley."
The seven-time GRAMMY® winner asked newcomer @Blessing Offor to add his soulful vocals and silky smooth piano touch to the track. And suddenly, the ultimate summer jam was born. With a chorus ready-made for windows-rolled-down drive time, "The Goodness" explodes with a vulnerability that, perhaps, can only be proclaimed when you've experienced the shadow of the valley of death. It's a place the hitmaker is intimately acquainted with, which is why "The Goodness" feels like a sweet burst of sunshine after a long, cold winter.
"The Goodness" previews TobyMac's highly-anticipated studio release, aptly titled Life After Death. The 15-track collection, due Aug. 19, features fresh collaborations with his daughter, Marlee, singer/songwriter @Sarah Reeves and worship leader @Jon Reddick. In addition, the project includes previous hits "Help Is On The Way" and "Promised Land."
RELATED CONTENT: "The Goodness" by TobyMac (feat. Blessing Offor) with K-LOVE First
The seasoned artist will take his new music and a host of fan favorites on the road this fall on "The Theatre Tour." The brief run will visit 11 cities and feature special guest Terrian.
Stay Informed
Go behind the scenes of Christian music, culture and entertainment.