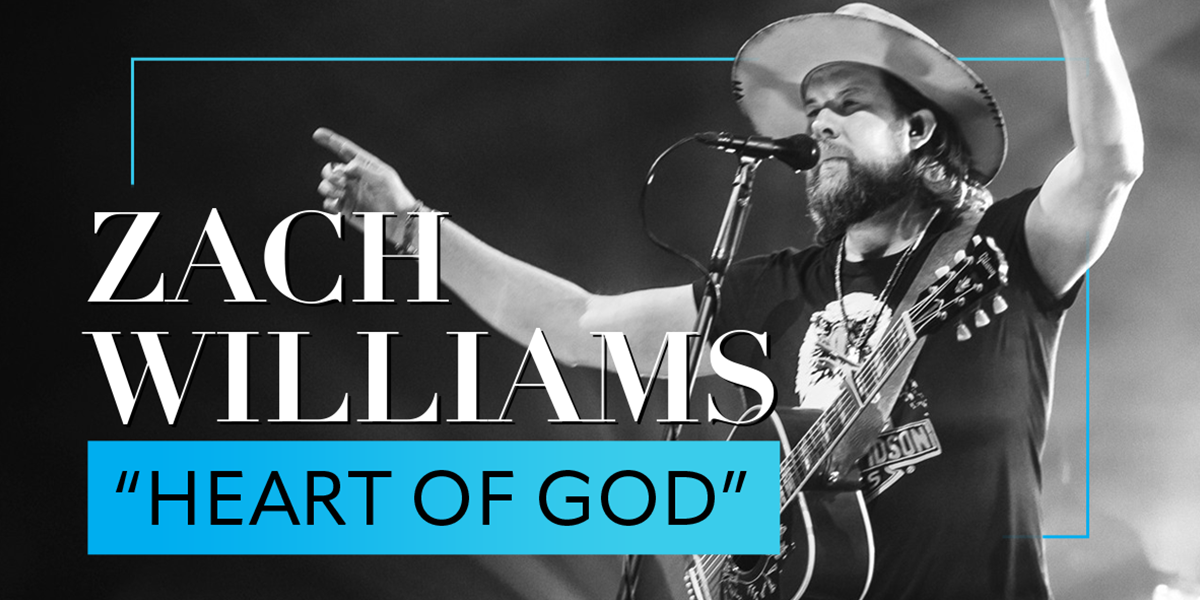 Three-time K-LOVE Fan Award winner Zach Williams returns with a soaring invitational anthem on "Heart of God," his first taste of brand new music since 2019's Rescue Story and the album's subsequent deluxe version. Heard exclusively on K-LOVE first, "Heart of God" begins with a moody piano intro that instantly recalls Adele. When Williams' vocal enters, however, his soulful delivery is unmistakable. Set against an emotional melodic backdrop, he lures listeners in with the quiet compassion in his voice.
WATCH NOW: "Heart of God" Official Music Video
"I know you're hurting. I can see it in your eyes. So pull back the curtain, and take off your disguise," he sings, disarming the listener. "Whoever told you it ain't worth the fight? The cross tells a story that will change your mind."
A full choir and lush string section join him for what escalates into a cinematic plea for the prodigal to come home. It's a song that boasts of Jesus' finished work on the cross and the beautiful, unconditional love He has for each of us.
"I think maybe to this day, it may be my favorite song that I've been a part of writing," Williams shares of his new single. "I don't know, I've always loved songs with an invitation kind of theme. I love anything that gives me a chance to share my story and maybe reach somebody who's going through the same things I've gone through. And I feel like this song is that message and one the world needs to hear right now. And so, I'm really excited about it."
Williams acknowledges that while he is unabashedly a Christian artist, he knows not everyone who comes to his concerts identifies as a Christian. He hopes a song like "Heart of God" can become a life-changing moment for someone who feels like their past or their mistakes disqualify them from God's love.
RELATED CONTENT: Zach Williams Offers Up An Honest Prayer on "Heaven Help Me"
"When I think about who Jesus is, the first thing that comes to my mind is love," the singer offers. "Love is the true identity of who He is. It doesn't matter where you've been; it doesn't matter what you've done or what you're going through in your life. God loves you. He's going to give you another chance. He's going to keep fighting for you. And for me, that's the true heart of God."
Williams will take "Heart of God" and all the hits out on the road this fall. Then, he'll celebrate the holiday season with a sequel to last year's "I Don't Want Christmas To End Tour." Both outings will feature special guest Ben Fuller.
Zach Williams Christmas Tour 2022