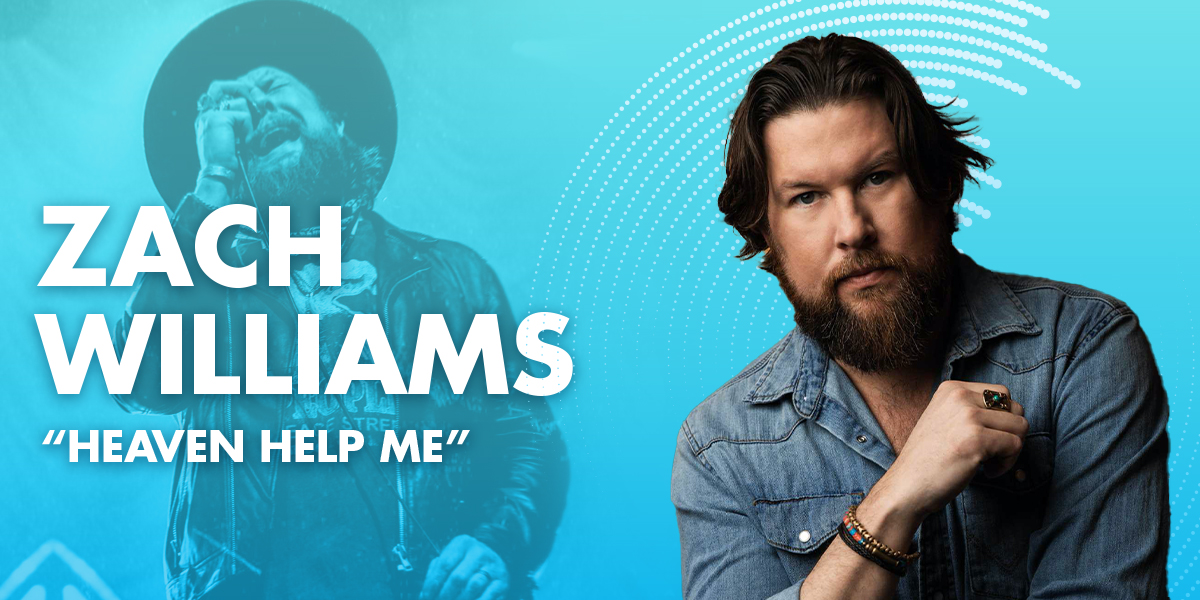 Right after @Zach Williams and fellow songwriters Hank Bentley and Mia Fieldes finished writing Williams' most recent No. 1 single, "Less Like Me," they took a break. Naturally, Bentley began to play a little riff on his piano in the dining room of his home. Instantly, Williams fell in love with the melody and suggested the trio head back into the studio to keep writing. That's when "Heaven Help Me" was born.
WATCH NOW: Story Behind the Song - "Heaven Help Me"
WATCH NOW: "Heaven Help Me" (Official Lyric Video)
A track on Williams' acclaimed Rescue Story album, "Heaven Help Me" finds the rugged singer on his knees, confessing he can't do life on his own, and pleading with God to come to his aid.
"For me, this song just had such a different posture to it," Williams shares. "I wanted to write a song that let people know that it was OK to be vulnerable and to be in a place where the only thing you can do is to be on your hands and knees crying out."
Every time he sings the powerful choir-assisted ballad, the three-time K-LOVE Fan Award winner says he pictures the people who come to his shows. He often looks out at the audience to see husbands and fathers just like him. "Heaven Help Me" is for them.
"I see so many men at my shows who look a lot like me—just kind of the big, burly tough guys—and I think it's important for us to put ourselves in a place where we can surrender everything in our lives to Him and know that He's got it," Williams offers.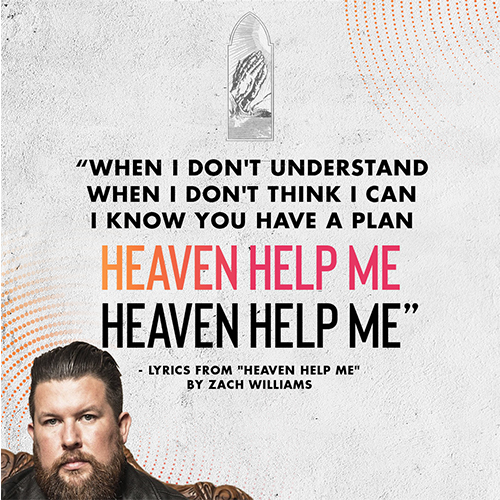 Next spring, Williams will take the honest lyrics of "Heaven Help Me," and a host of hits, out on the road with special guest @Anne Wilson.