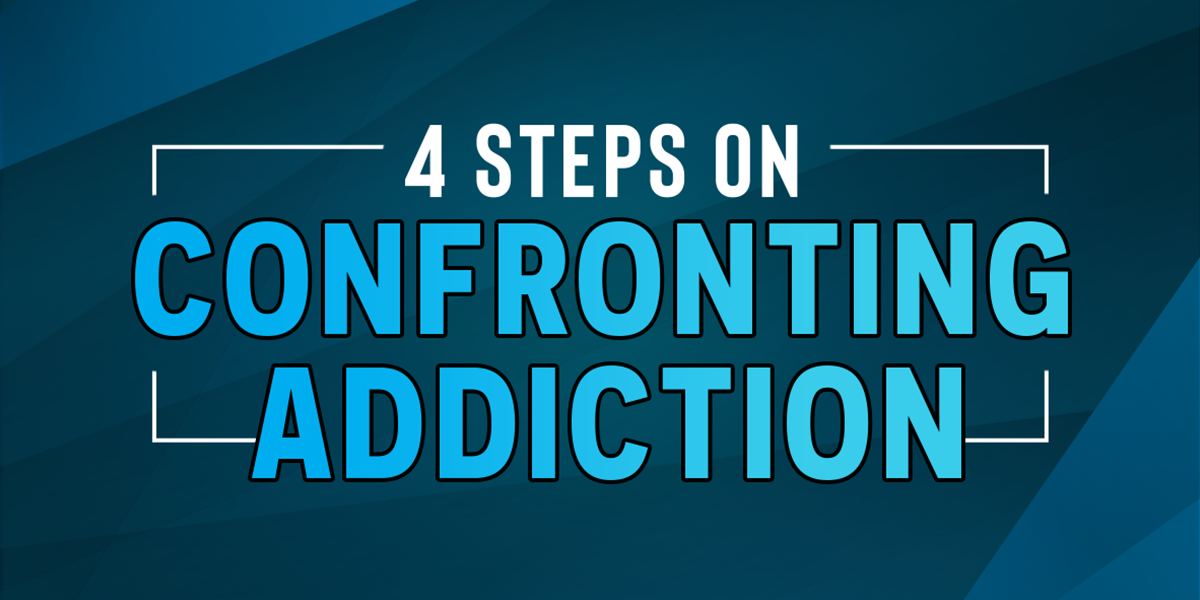 "Then call on me when you are in trouble, and I will rescue you…" - Psalm 50:15 (NLT)
We applaud you for taking a crucial first step toward change by admitting you need help. Many addicts never seek help to overcome their addiction.
Addictions isolate us spiritually, emotionally, physically, and socially. I know facing your pain may be difficult but continuing to run and hurt your loved ones can be even more painful. You may have struggled a long time with your addiction, but God can and will break any negative habits we have in our lives.
Remember, your life has purpose. Jeremiah 29:11 says, "'For I know the plans I have for you,' says the Lord. 'They are plans for good and not for disaster, to give you a future and a hope.'"
In Ephesians 5, Paul talks about bringing what's hidden in the darkness—like secrets and addictions—out into the light, so they lose their power over us. The good news is God has a solution for you! Here are some steps you can take as you move out of the dark and into the light:
1. Be honest with yourself. Stop living in denial. You need to be real with God and the people in your life who matter to you. Stop living with lies and secrets. It may be scary, but the Lord is with you as you take this step toward freedom. It starts by finding someone you can trust and telling them the truth.
2. Admit you can't fix it. Every addict feels they are in control, till they're not. You are powerless to stabilize yourself; you need God in your life! Jesus didn't cause your pain, but He is ready to help you through it. It won't be easy, but with Jesus, all things are possible (Matthew 19:26).
3. Confess your sins and ask for God's help. Confession will bring healing to your heart and life. God's forgiveness and restoration will replace the pain. You will not be able to have continued victory over the addiction in your life without Jesus and His Word.
4. Find a healthy community. Begin your recovery by reaching out to people who are spiritually and emotionally healthy and who will walk this journey with you. Please remember, addiction cannot be defeated alone. You need people to walk with you.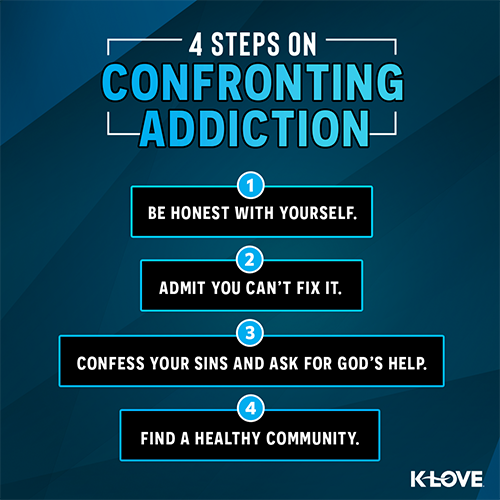 RELATED CONTENT: 8 Prayers for Overcoming Addiction