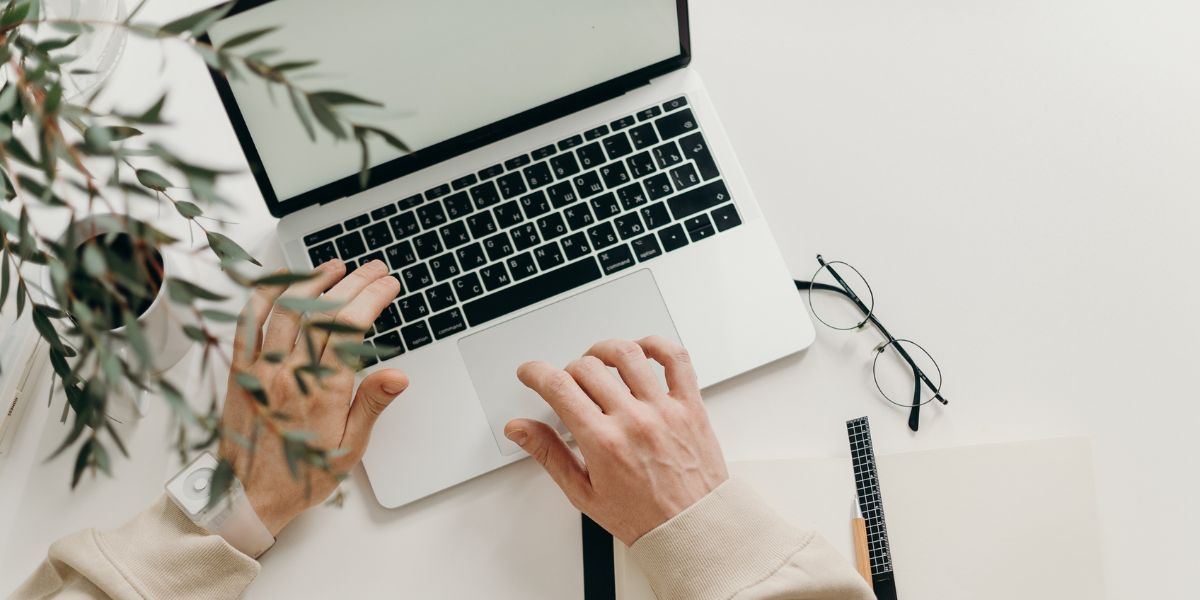 Give your burdens to the Lord, and He will take care of you. He will not permit the godly to slip and fall. - Psalm 55:22 NLT
In life, everyone faces career troubles. Navigating through these challenges can be frustrating and disheartening. However, we want to remind you that we serve an amazing God who is always looking out for us! It may feel like an uphill battle, but we firmly believe that God will open doors of opportunity for you. Trust in Him and seek His will, for He desires to bless you abundantly. As the Apostle Paul writes in 2 Corinthians 9:8, "And God will generously provide all you need. Then you will always have everything you need, and plenty left over to share with others." In the meantime, we have some tools that will help you not only survive but thrive in times of a career crisis. Here are a few steps you can take to help you cope with the stress that comes from being unemployed, underemployed, and displaced.
A. Pray and focus on what God is showing you in this season. Keep the Lord at the center of every decision you make. Jesus teaches us to seek God's kingdom first and everything else will be added to us (Matthew 6:33). Take time to reflect on what God may be showing you during this season through growing closer in your relationship and relying on Him for all things.
B. Reorganize your home, finances, and your time. Being unemployed, underemployed, or displaced can provide an opportunity to reassess and reorganize various aspects of your life. Start by decluttering and organizing your space, which can contribute to a sense of control and reduce stress. Review your finances, create a budget, and prioritize expenses to maximize your available resources. Use your newfound free time to engage in activities that enhance your skills, such as taking online courses or working on personal projects.
C. Focus on taking care of your health holistically. During times of stress, it's crucial to prioritize self-care. This can include eating a healthy diet, getting enough sleep, and seeking professional help if needed. Physical well-being can positively impact your mood, energy levels, and overall resilience.
D. Reach out to your support system. Reach out to family members, friends, or mentors who can offer guidance, encouragement, and a listening ear. Sharing your struggles and emotions with others can help alleviate feelings of isolation and provide valuable perspectives and insights. Additionally, consider joining support groups or online communities that cater to individuals experiencing similar situations.
E. Reach out to our Pastoral Care Team for prayer. The Pastoral Care Team is here to serve and encourage you. If you need to call a pastor, we are here to talk with you. If you need prayer, we are here to pray with you. Our team of ordained pastors and ministers provides biblical counsel, crisis intervention, and life and faith resources. Call us at 800-525-5683 or request prayer here at klove.com.
Alongside the stress-relieving tips above, we wanted to give you nine practical steps that you can take when try to find a new job or re-entering the workforce.
1. Pray and focus on what God is calling you to in your next job. God has instilled purpose in us all to be able to do His kingdom work. When finding a new career, set aside time to pray and hear God's Word. He said He has created us with a plan and a purpose in mind. Set time aside to read how God has a purpose for everything He has created. (Proverbs 19:21, Romans 8:28, Romans 9:11, 1 Corinthians 9:26)
2. Look for jobs with focused intention. As you begin your job search, it's important to target positions and companies that align with your values and purpose. Start by identifying industries or organizations that resonate with your beliefs and the causes you care about. Attend career fairs, networking events, and conferences in your field of interest. Utilize online job boards, professional networking platforms, and industry-specific websites to find opportunities that match your focus.
3. Review and refresh your resume. Your resume is a crucial marketing tool that highlights your skills, experience, and accomplishments. Take the time to review and update your resume, ensuring it reflects your most recent work history and relevant skills. Tailor your resume for each job application, emphasizing the aspects that align with the specific role and company. Highlight any relevant volunteer work or projects. Research resume trends or tips specific to your industry.
4. Create and maximize LinkedIn. LinkedIn is a powerful platform for professional networking and job searching. Create a compelling LinkedIn profile that showcases your skills, experience, and values. Connect with professionals in your industry, join relevant groups, and engage in conversations. Share content, articles, and updates that reflect your passion and expertise. Utilize LinkedIn's job search features to find opportunities and reach out to recruiters or professionals who work in companies that match what you're looking for.
5. Interview practice. Research the company and the position thoroughly to understand its values, mission, and culture. Practice common interview questions and develop concise yet compelling responses. Be prepared to showcase your skills and experiences and how they relate to the specific job requirements. Consider practicing with a friend or using online resources to improve your interviewing skills.
6. Reassess, inform, and build your network. Networking is crucial for finding job opportunities. Reach out to friends, family, former colleagues, and mentors to inform them about your job search and ask for their support and guidance. Attend industry events, join professional associations, and participate in online communities related to your field of interest. Explore LinkedIn to join relevant groups, expand professional connections, and chat with recruiters to learn more about different companies, roles, and industries that align with your values.
7. Take a skill assessment test. Conduct a thorough assessment of your skills to identify your strengths and areas for development. Identify the transferable skills that can be applied across different industries or roles. Consider taking online courses, attending workshops, or obtaining certifications to enhance your skill set and demonstrate your commitment to personal growth and professional development.
8. Focus on your soft skills. In addition to technical skills, employers value soft skills such as communication, teamwork, problem-solving, and adaptability. Assess your soft skills and identify areas where you can improve. Reflect on how these skills align with your values and purpose. Consider developing these skills through practice, feedback, and continuous learning through helpful blogs, YouTube videos, or LinkedIn articles. Highlight your soft skills in interviews and on your resume to demonstrate your ability to contribute positively to a company's culture and mission.
9. Negotiate your offer. Negotiating involves understanding the full picture like researching the current market value of the position you are applying for, determining your value to the company, and prioritizing your personal wants and needs. Keep in mind that each job and state has its own unique pay scale. Don't hesitate to negotiate your offer based on your needs and responsibilities. Approach negotiations with a positive and collaborative mindset to achieve a mutually beneficial agreement that works for both parties.
Next Steps
1. Bookmark this page and use it as your checklist and guide to help you through this season.
2. Establish your support system and keep them a part of your plan as step D says above.