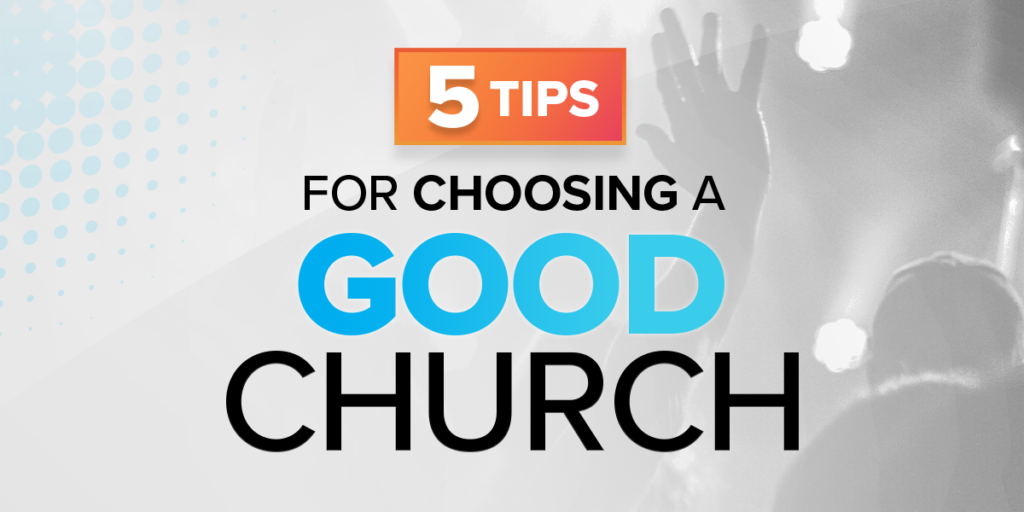 And let us not neglect our meeting together, as some people do, but encourage one another, especially now that the day of His return is drawing near. – Hebrews 10:25 NLT
As a believer, I recently had to do something I'd never done before.
My family and I relocated across the country for work six months ago. After settling into our new home, we began looking for a church family. I've never moved somewhere without knowing where I'd be going to church in advance.
It's been a terrifying, nerve-racking, and overwhelming experience visiting various churches, praying for God's guidance, and discussing it as a family. It took us several months, but our family has finally found a church home that we are happy with.
Whether you are moving across the country, across the street, or simply feeling like you need a fresh start, finding a good church can be daunting. As you discover where God is leading you next, here are a few questions to help you find a church family in your area.
1. What does the church believe? Unfortunately, not every church teaches the Word of God correctly. Therefore, it is essential to see their statement of faith and make sure it lines up with Scripture. If you're unsure what to look for, seek godly counsel from healthy Christians you trust.
2. Do I feel comfortable in this environment? My family and I are more casual in our attire, so going to a church where people are dressed in suits and ties would not be wise for us. One way or another is not necessarily right or wrong; it's more about finding a church that's a good fit for you.
3. Is the church reaching others for Jesus, connecting them with other believers, and helping them grow spiritually? A healthy church prioritizes sharing the Gospel, fellowship, and spiritual growth. We need to do the same, so we can be healthy.
4. What do wise, godly, and trustworthy people think? God wants us to get insight from trustworthy people (Proverbs 15:22). Before you decide on a church, ask another believer close to you with a good head on their shoulders what they think.
5. What do I sense God telling me in prayer and His Word? God wants to lead you to a great church. Therefore, it's important to spend regular, quiet time in prayer and Scripture reading so you can hear His voice clearly.
Charles Spurgeon once said, "The day we find the perfect church, it becomes imperfect the moment we join it." There is no such thing as a perfect church, but many good churches are out there. Find the best fit in your area, get involved, and trust God to fulfill His ideal plan for you through imperfect people. Every healthy Christian is actively engaged with the life of the church.
Dig Deeper
1. How have you gone about finding a good church in the past? What have you learned from your searches in the past?
2. If you don't have a church or are looking for a new one, schedule time to research churches in your area and begin to visit them. Take time each week to work through the questions above and lean on your Heavenly Father to lead you to a good church.