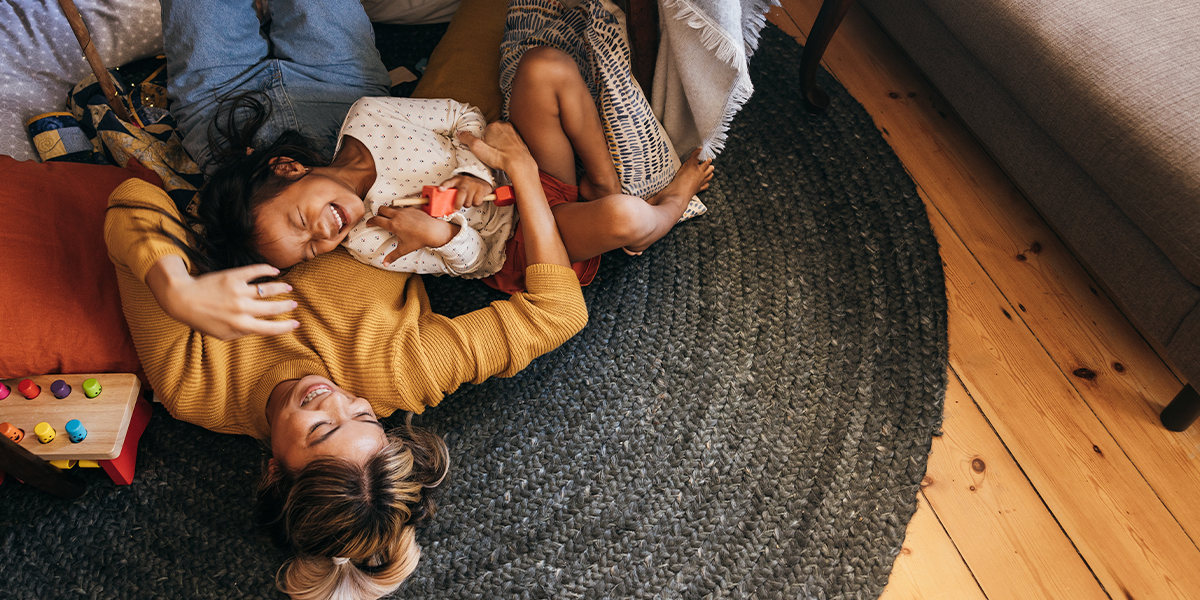 Fathers, do not provoke your children to anger by the way you treat them. Rather, bring them up with the discipline and instruction that comes from the Lord. – Ephesians 6:4 NLT
Not long ago, I was talking to a mother who was struggling in her new life with a blended family. She and her new husband both have children from previous relationships. "Sometimes I feel like I don't even have a voice", she began. "His kids don't think they have to listen to me when they're with us, our kids aren't getting along, and my husband and I have very different approaches to parenting. I have no idea how to make any of this work!"
Have you ever found yourself at a loss for how to make your blended family "work"? Does it seem like everyone is doing their own thing, the house is rife with conflict, and there's so much going on you don't know where to start?
In Ephesians 6:4, the apostle Paul instructs fathers not to provoke their children to anger by the way they treat them. Paul is teaching the Ephesian fathers to be gentle when parenting their kids, especially when disciplining and giving them instructions. While this teaching is directed at dads, I think this is an important reminder for both moms and dads.
The Message translation paraphrases Ephesians 6:4 this way, "Fathers, don't frustrate your children with no-win scenarios. Take them by the hand and lead them in the way of the Master." As a parent in a blended family, how can you take your children by the hand and lead them in the way of the Master? Here are a few ideas.
1. Nurture your marriage. Don't let the busyness and pace of life cause you to put your marriage on the back burner. Make regular time together as a couple a priority. Have the necessary conversations about bills, work, school, etc., but also make time to go on a date, watch a movie, and have fun. (Ephesians 5:22-33)
2. Cultivate Christian community. Your family needs positive support to thrive. Plug into a good church where you and your whole family can be ministered to and be discipled. Look for ways to connect your kids with godly kids, role models, coaches, and church leaders. Connect with couples in your church and community who have more life experience and wisdom so you can gain helpful insight and encouragement. (Hebrews 10:23-24)
3. Schedule regular family time. Consistent time together paves the way to healthier relationships. Set aside weekly time to connect as a family. Play games, go on walks, and do other activities together you enjoy. Also, put one-on-one time with each child on the calendar regularly to bond and talk about the issues going on in their individual lives. (Proverbs 17:22)
4. Abide in Jesus. God doesn't expect you to do this whole blended family thing on your own power. He wants to give you His guidance, strength, and rest (Matthew 11:28). Daily get alone with Him, get into His Word, and cast your cares on Him in prayer because He cares for you. (1 Peter 5:7)
5. Give yourself and each other lots of grace. There will be many days when you, your spouse, and the kids will miss the mark. When (not if) that happens, pause, breathe, and approach the situation gently. (Colossians 3:13)
Building a blended family isn't easy. On the days when you feel overwhelmed, know your Heavenly Father is walking alongside you through all of this. Take His hand as you take your family by the hand and lead them in the way of Jesus, one day at a time.
Dig Deeper
1. What has been one of the hardest parts of blended family life for you?
2. Ephesians 6:4 says, "…bring them up with the discipline and instruction that comes from the Lord." What does it look like for you to bring your children up with the discipline and instruction that comes from the Lord?
3. Of the five tips listed above, which one do you need to work on the most? How will you begin to put that into practice this week?