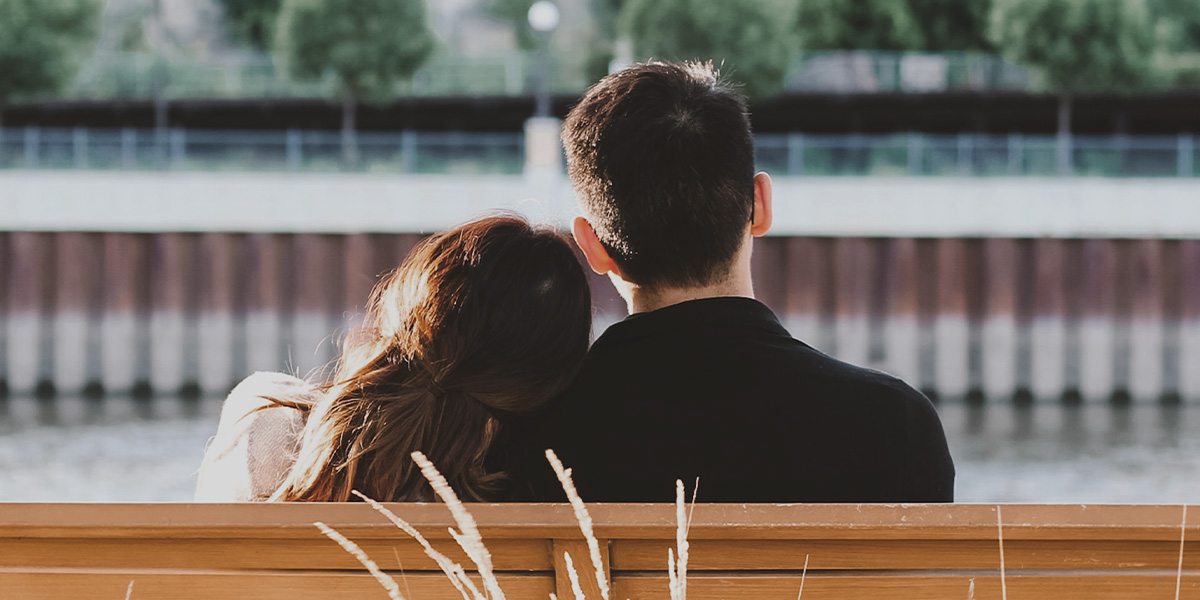 Dating can be intimidating for Christians today. Whether you are young and considering marriage in the not-too-distant future or have gone through the pain of bad relationships in your life. You are starting over. We want to get God's perspective on it. In Christ, we have a fresh start called grace. Grace trains us to say "no" to these sinful sidetracks (Titus 2:11-12) and is the only way to deal with the pain and shame of our past poor choices. Wherever you are in your journey, God's design will lead you to His best choice for your spouse. The following are 8 prayers we can pray to help us find God's best for our relationships.
1. Keep Jesus at the center and forefront of every relationship.
"Seek the Kingdom of God above all else, and live righteously, and He will give you everything you need." – Matthew 6:33 NLT
Lord Jesus, I look to You first above all things, as my first love. So help me to stay fixed on You and not get sidetracked. I know that You know my needs and desires and will send the right person at the right time as I keep my eyes on You.
2. Determine to trust Him wholeheartedly and do things His way.
Trust in the LORD with all your heart; do not depend on your own understanding. 6 Seek His will in all you do, and He will show you which path to take. – Proverbs 3:5-6 NLT
Father, I will trust You wholeheartedly in this area. I don't fully understand my current situation, but I will wait for You and do Your will. Help me not get ahead of You; I know You will show me clearly.
3. Believe He will give you wisdom when you ask Him for it.
If any of you lacks wisdom, let him ask God, who gives generously to all without reproach, and it will be given him. – James 1:5 NLT
I thank You, Lord, that You are the Living God who sees and knows all things. You will not withhold any good things from those who love You. I don't know what to do here. Will You lead me on Your path? Give me the wisdom I need to be able to move forward or not with this person.
4. Be patient and wait on God for the right person and His timing.
Wait for the Lord; be strong, and let your heart take courage; wait for the Lord! – Psalm 27:14 NLT
Sovereign God, I submit to Your timing. So give me grace for today and patience through this process. I will wait for You as long as it takes because I know You know what's best for me and who You have called me to walk with.
5. Trust the Lord will specifically direct your steps when you live for Him.
The LORD directs the steps of the godly. He delights in every detail of their lives. – Psalm 37:23 NLT
Jesus, as I follow You, I trust You to direct my steps. You delight in every detail of my life. I know You know my needs, struggles, and deepest desires. Give me Your direction and grace to stay in a lifestyle that honors You. As I meet key people, I will ask for Your input, wisdom, and guidance in these relationships.
6. Guard your heart, so you don't get sidetracked from the journey.
Guard your heart above all else, for it determines the course of your life. – Proverbs 4:23 NLT
Father, be the keeper of my heart. Don't let me get sidetracked. It's hard to not give my heart away but help me find in You everything I need to be secure and loved. Help me look straight ahead, stay the course, and give my heart only to the right person at the right time.
7. Know that it is never God's will that you date a non-Christian.
Don't team up with those who are unbelievers. How can righteousness be a partner with wickedness? How can light live with darkness? – 2 Corinthians 6:14 NLT
Father, I believe You have the best for me. You are a good Dad. Keep me from temptation as I trust You for the right person. Help me use wisdom around those who don't know You and not get my heart tangled up with those who don't walk with You. Help me to not settle for second best.
8. We can be sure sexual activity outside of a marriage isn't God's design.
Flee from sexual immorality. Every other sin a person commits is outside the body, but the sexually immoral person sins against his own body. – 1 Corinthians 6:18 NLT
God, You have created me with Your excellent and natural desires. Help me recognize when I am susceptible to slipping into sin. Forgive me for where I have chosen to live outside of Your design. Heal these broken places and make me whole again. As I move forward, help me wait until marriage.