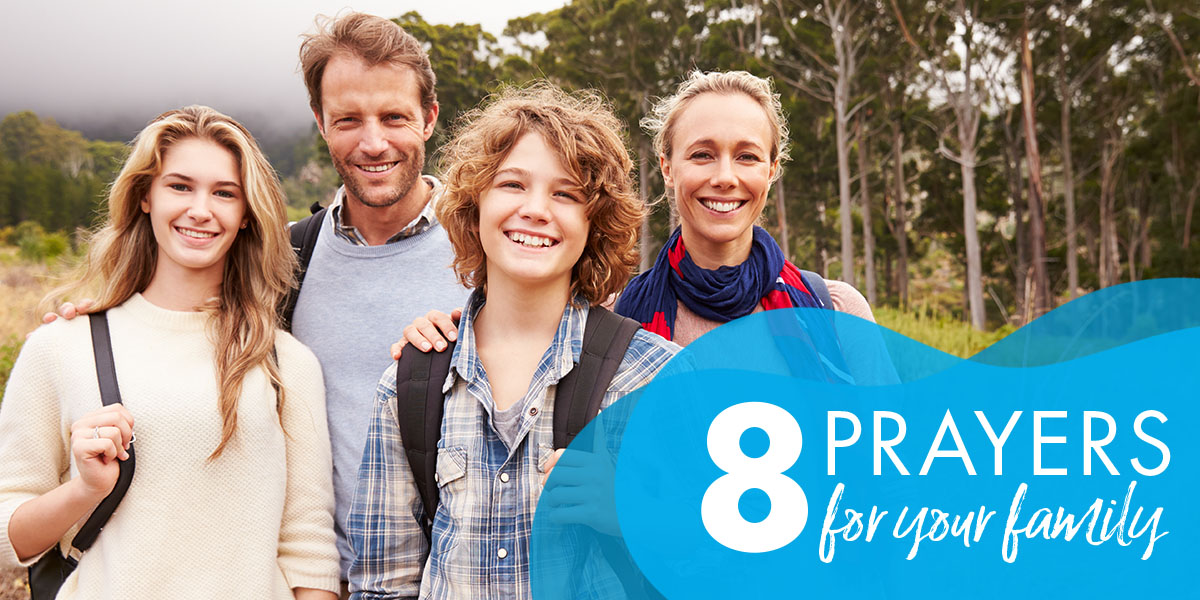 A Prayer For Your RELATIONSHIP WITH GOD
Heavenly Father, thank you for loving my family with everlasting love. Help us to know you better and love you more today. Teach us how to build solid relationships with other believers. Show us how to walk with you daily, to listen to your voice, and follow where you lead.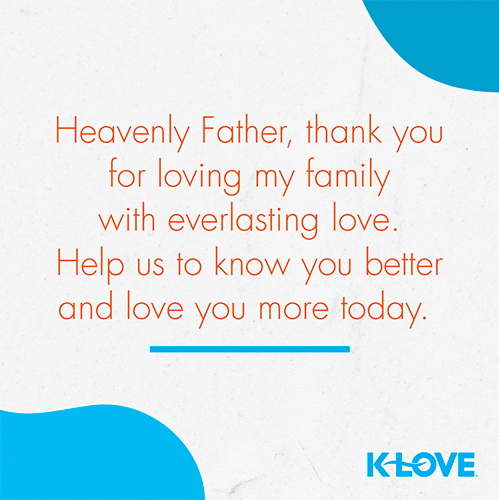 A Prayer For Your CHILDREN'S WELL-BEING
Dear God, thank you for the children you've blessed me with. I pray you will watch over, protect, and keep them safe. I ask that you help them to give their lives over to you. Teach them how to follow your ways. Help them to make good friends and wise decisions. May our bond grow closer and closer together.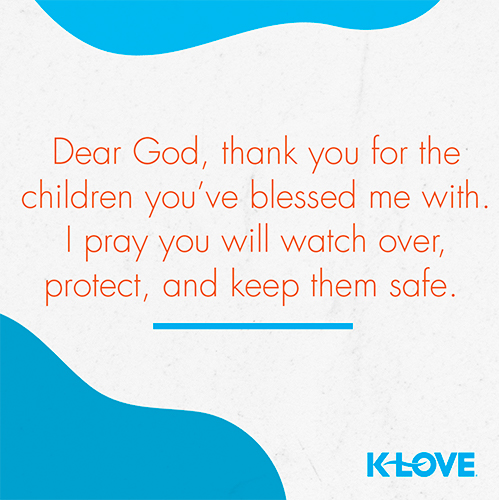 A Prayer For CONFLICT
Lord, when conflict comes into our family, I pray that you will show us how to work through it lovingly. Help us to be considerate of each other's feelings. Reveal to us where we may have made a misstep and give us the courage to make things right. Teach us how to learn from conflict so we can grow closer to you and to each other.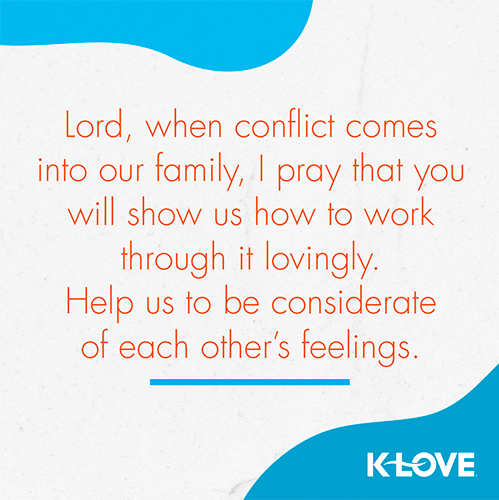 A Prayer For BUSYNESS
Father God, there are some days when it feels like there is more to do than there are hours in the day. I ask that you help us not let the pace of life rob us of your peace in our life. Teach us to know when to say yes and how to say no. Keep us from letting our task list become our taskmaster. May we always remember that what matters most is our relationship with you and each other.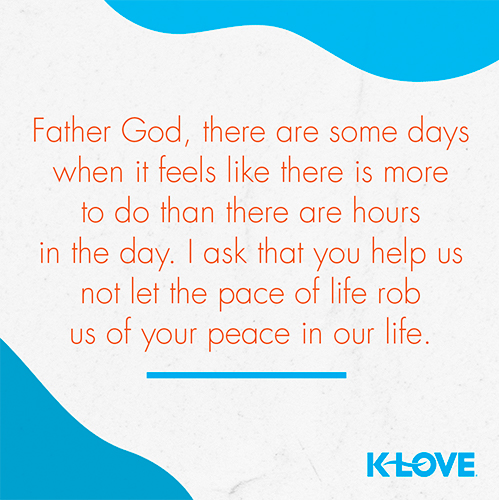 A Prayer For The STORMS OF LIFE
Dear God, thank you that no matter what happens TO us you are always WITH us. When storms come our way, help us to trust in you. Remind us of how you've proven yourself in the past. Teach us how to do the next right thing. Fill us with your peace. Give us the strength to take things one day at a time, knowing you are with us every step of the way.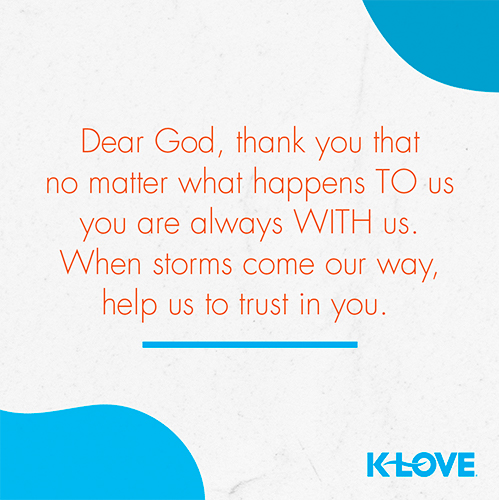 A Prayer For COMMUNICATION
Heavenly Father, communication is so important to the health of our family. May we be thoughtful with the words we use to each other. Teach us how to express ourselves in ways that are honoring to you. Help us to have conversations that strengthen our family. Show us how to keep you at the center of our conversations each day.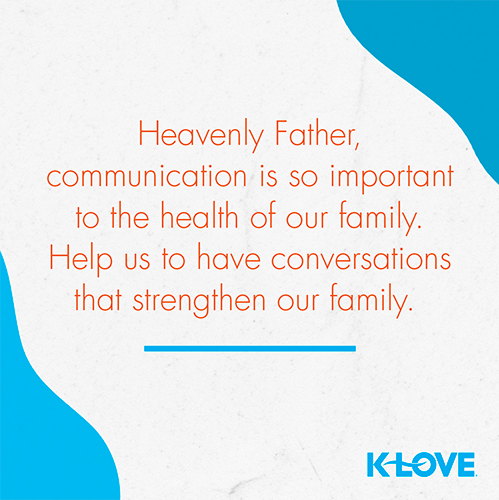 A Prayer For COMMUNITY
Lord, we were made for community. I pray that you will bring godly people into our lives who we can lean on for encouragement and support. Teach us how to live in an authentic community with other believers. Help us to be the hands and feet of Jesus to a world that needs you today.