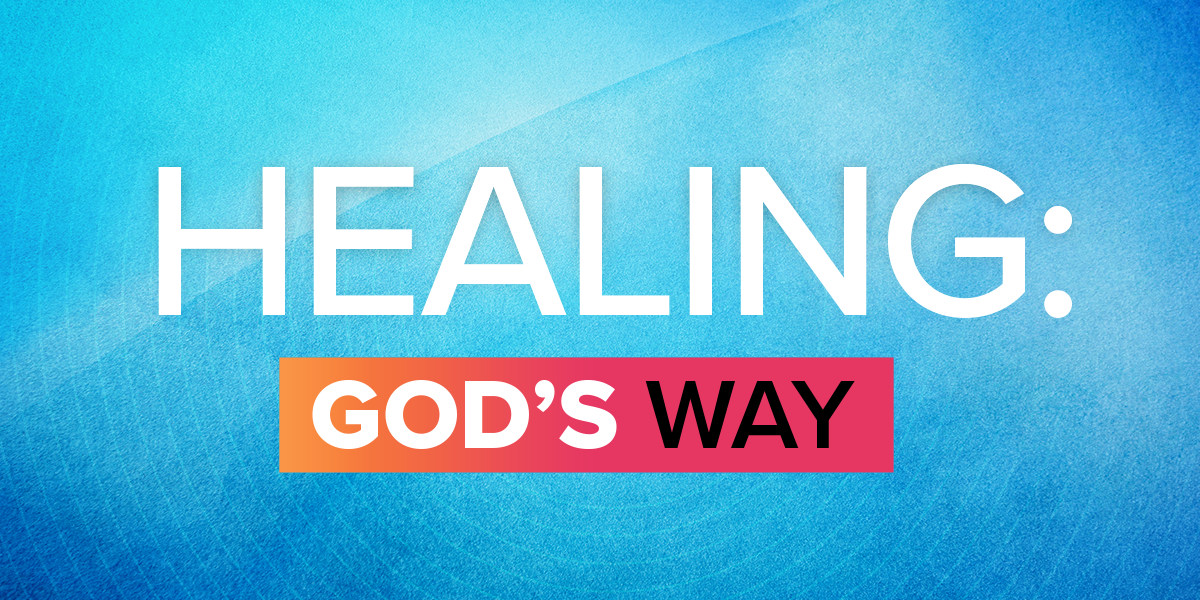 Confess your sins to each other and pray for each other so that you may be healed. The earnest prayer of a righteous person has great power and produces wonderful results. – James 5:16 NLT
Do you or someone you know need healing from the Lord? There are many ways we may need His healing work. Physical, emotional, and spiritual needs are all reasons to come to Him. Our world is broken because of sin, and that brokenness shows up in our bodies, relationships, and mental health. The existence of an illness doesn't mean the sick person sinned, resulting in God's punishment. Sometimes God chooses to heal us in this life, and sometimes He decides to teach us things through the sickness that we couldn't have learned otherwise. Either way, we praise His Name through times of affliction and in good health.
Is it God's will to heal? Yes, I believe so!
Approximately one-fifth of the Gospel narrative is devoted to Jesus' healing ministry. At the start of His ministry, "Jesus traveled throughout the region of Galilee, teaching in the synagogues and announcing the Good News about the Kingdom. And He healed every kind of disease and illness." (Matthew 4:23)
Jesus came to bring us healing in every way—physically, mentally, emotionally, and spiritually. His sacrifice on the cross defeated the power of sin and death on our behalf.
1 Peter 2:24 says, "He personally carried our sins in His body on the cross so that we can be dead to sin and live for what is right. By His wounds you are healed."
Is God able to heal me? Yes, I believe He can!
God has not lost His ability to heal, and His love for His people has not diminished. Divine healing may come through traditional medicine or direct intervention by God in response to prayer. Sometimes, because we live in a fallen world, wholeness may not come until the ultimate healing in heaven.
Although physical, mental, and emotional healing is not a guaranteed work of the atonement (Isaiah 53:4-5), healing holds a prominent place in the Bible. Scripture tells us that Jesus, the Apostles, and the early church leaders were frequently involved in healing ministry.
God is the Great Physician, and all healing is accomplished through Him. We believe that God is still in the business of healing. Psalm 103:3 says, "He forgives all my sins and heals all my diseases."
God wants us to exercise our faith and authority in Him by praying for healing for ourselves and others. We have the power and authority to do this. Luke 9:1-2 says, "One day Jesus called together His twelve disciples and gave them power and authority to cast out all demons and to heal all diseases. Then He sent them out to tell everyone about the Kingdom of God and to heal the sick."
Below are some scriptures to help you know what God says about healing. We've also included devotions and resources on the primary health page to assist you during this painful season. If you want prayer or to talk feel free to call the pastoral care team at 800.525.5683
Additional Scriptures:
Are any of you sick? You should call for the elders of the church to come and pray over you, anointing you with oil in the name of the Lord. 15 Such a prayer offered in faith will heal the sick, and the Lord will make you well. And if you have committed any sins, you will be forgiven. - James 5:14-15 NLT
---
But He was pierced for our rebellion, crushed for our sins. He was beaten so we could be whole. He was whipped so we could be healed. - Isaiah 53:5 NLT
---
And so, dear brothers and sisters, I plead with you to give your bodies to God because of all He has done for you. Let them be a living and holy sacrifice—the kind He will find acceptable. This is truly the way to worship Him. 2 Don't copy the behavior and customs of this world, but let God transform you into a new person by changing the way you think. Then you will learn to know God's will for you, which is good and pleasing and perfect. - Romans 12:1-2 NLT
---
Let all that I am praise the Lord; may I never forget the good things He does for me. He forgives all my sins and heals all my diseases. He redeems me from death and crowns me with love and tender mercies. - Psalm 103:2-4 NLT
---
"It was not because of his sins or his parent's sins", Jesus answered. "This happened so the power of God could be seen in him" - John 9:3 NLT
---
My child, pray attention to what I say. Listen carefully to my words. Don't lose sight of them. Let them penetrate deep into your heart, for they bring life to those who find them, and healing to their whole body. - Proverbs 4:20-22 NLT