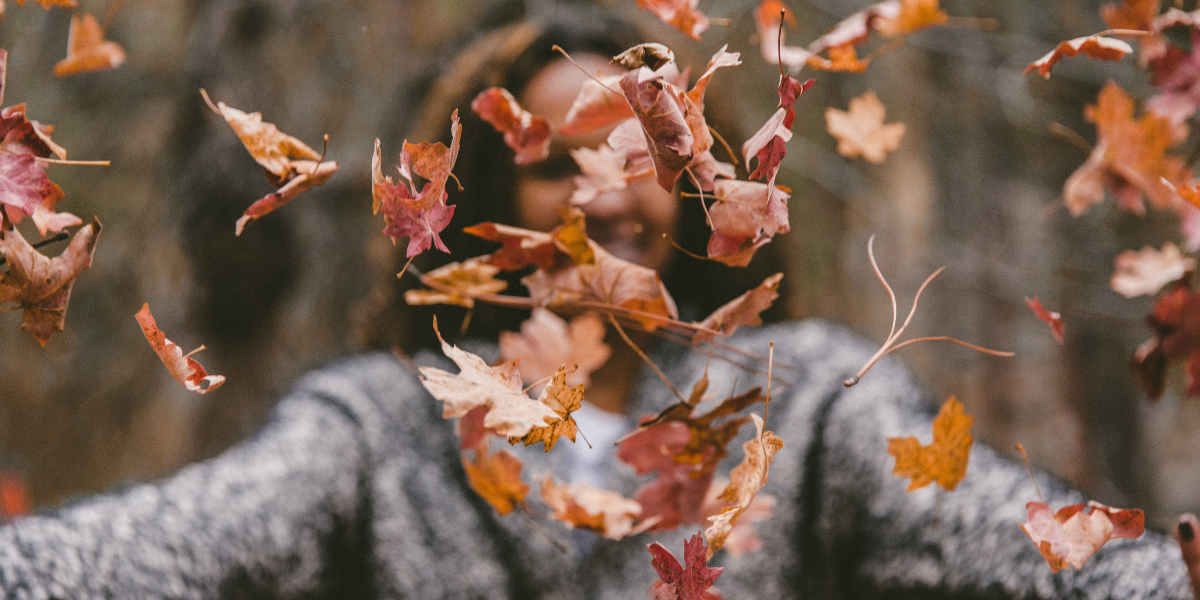 For everything there is a season, a time for every activity under heaven. - Ecclesiastes 3:1 NLT
The summer's heat begins to slowly fade. Cold beverages are replaced with warm pumpkin spice lattes and sweet apple cider. Tank tops and shorts are traded in for jackets and jeans. Thick green leaves now dress themselves in vibrant hues preparing for their graceful descent, and as the days grow shorter and a gentle crispness fills the air, we find ourselves once again in the embrace of autumn, the season of change.
The change in season may also mean a change in the pace of life as well. You might be eating breakfast on the run, rushing your kids to the bus stop, sitting in long carpool lines, or packing up your college student for the start of the school year. And just as you're catching your breath, your mind can easily wander to the family holidays that are lurking around the corner. If you and I aren't careful, in the busyness of all the activities, we may miss some of the wonders and lessons that God has for us. Let's consider some of God's wisdom that will benefit our lives through this season of change.
1. Slow Down. Psalm 46:10 says, "Be still and know I am God!" Just as God created the natural seasons of spring, summer, fall, and winter, He also takes us through different seasons of life. The fall season invites us to pause, consider the state of our hearts, and align our lives with God's will. It's a time to evaluate our priorities that may have shifted, the distractions that have crept in, and the areas where we need to surrender to God's transforming power. Just as the trees clear their branches, we must strip away anything that hinders our walk with Jesus.
2. Let Go. 1 Peter 5:7 says, "Give all your worries and cares to God, for He cares about you." The falling leaves serve as a visual parable of the process of releasing our cares to God. Autumn's lesson of letting go encourages us to release our worries, fears, and pains from our past. It's also a time to consider what we can let go of when we feel overwhelmed. Feel free to simplify your life by reviewing your calendar and minimizing your commitments. Learn to say "no" so you don't overcommit yourself, and learn the value of being less busy. The act of letting go is a powerful way to experience God's freedom to move forward with a lighter heart.
3. Embrace Change. Isaiah 43:19 says, "For I am about to do something new." Autumn vividly demonstrates to us that change is not just inevitable, but also beautiful. Perhaps God has allowed changes in your life that you don't yet understand, but be assured that He will navigate you through all the adjustments. Or maybe the question to ask in this season is, "What change is God calling me to make in my life?" Do you need to spend more time in prayer or reading through Scripture? Perhaps you need to change your schedule and build in more time for loved ones or friends. The beauty of autumn lies not only in its breathtaking landscapes but also in its subtle reminder that change is an ongoing part of God's design.
In the grand symphony of the seasons, autumn stands out as a great teacher of God's lessons for life and change. As we explore this season of change let's learn from the wisdom it offers. We can learn to slow down, let go, and embrace change. So as you step outside and feel the crispness in the air, remember the profound lessons this season brings and carry them throughout your life story.
Dig Deeper
1. Reflect on the changes you have recently experienced in your life. How did you react to those changes? Did you see them as a part of God's bigger plan or simply as a frustrating nuisance?
2. Review the past year of your life. As you move into the new year, what changes do you need to make to develop a closer walk with God?