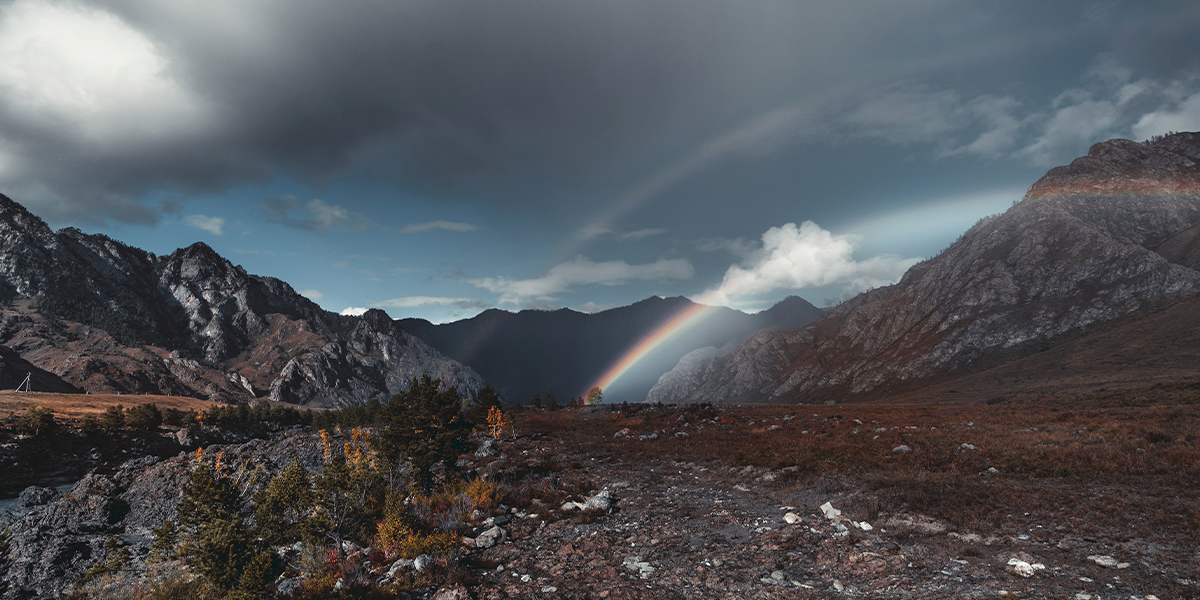 We all feel devastated by the tragedies of recent days. These events remind us that we live in a broken, sinful world where tragedies are real. Tragedies that are leaving us wondering, "why"? While we are left without clear answers, we know who the ultimate answer is to all this turmoil. We can and should turn to Jesus for help in prayer! He invites us to pray and pour out our hearts before Him. Here are eight scripture-backed prayers to help us process and pray for Jesus to wrap His arms around the grieving and wounded.
1. GOD ANCHORS US
The LORD is my rock, my fortress, and my savior; my God is my rock, in whom I find protection. He is my shield, the power that saves me, and my place of safety. – Psalm 18:2 NLT
You, oh God, are my rock, and in You, I find protection. I trust You as my shield through this time of confusion and pain. I won't run to anything or anyone else to get that sense of safety and security. Lord, I pray that You will be a rock and fortress for the victims, friends, and families of these terrible tragedies. Stabilize them with Your presence.
2. HE HAS OVERCOME
"I have told you all this so that you may have peace in Me. Here on earth, you will have many trials and sorrows. But take heart, because I have overcome the world." – John 16:33 NLT
Lord Jesus, I know You warned us that people would have many troubles and sorrows on this earth. Right now, these sorrows feel so overwhelming! Give the first responders, doctors, nurses, and law enforcement the peace only You can give. Protect them, Lord. I submit to You; I will take heart and receive Your rest right now.
3. HE COMFORTS US
He comforts us in all our troubles so that we can comfort others. When they are troubled, we will be able to give them the same comfort God has given us. – 2 Corinthians 1:4 NLT
My mind is troubled by what I see happening around me. I need the comfort only Your presence can provide. Help me to trust You and find comfort in You over other things; please heal the pain this has caused. I remember Your goodness, even though things around me are crazy and heavy. I receive the comfort You give. I pray I can be used in the lives of others.
4. WE WILL NEVER BE SEPARATED FROM HIS LOVE
Can anything ever separate us from Christ's love? Does it mean He no longer loves us if we have trouble or calamity, or are persecuted, or hungry, or destitute, or in danger, or threatened with death? – Romans 8:35 NLT
Father, I approach You by faith in Christ's finished work. Despite disasters, tragedies, and the devastating realities we face, I trust that You still love me. When I see these things, I will still trust You. Thank You for loving me and for loving those in the world who don't know You yet. Use these events to cause people to turn to You and experience Your saving love personally.
5. HE IS OUR REFUGE
God is our refuge and strength, always ready to help in times of trouble. 2 So we will not fear when earthquakes come and the mountains crumble into the sea. – Psalm 46:1-2 NLT
Jesus, I cling to You in hard times. When the world seems to be falling apart, You keep me together! I run to You for refuge. I refuse to fear in the middle of disaster because You have promised never to leave or forsake me. So may those suffering from these tragedies find refuge in You alone.
6. HIS PURPOSES ARE GOOD
"The thief's purpose is to steal and kill and destroy. My purpose is to give them a rich and satisfying life." – John 10:10 NLT
Lord Jesus, I believe in Your plan for the people I care about and for myself as well. I will not accuse You of the things the enemy has stolen. I trust in Your work in my life. I submit to Your plan and Your purpose even when things get tough. I trust You have designed us to survive and thrive. I ask You to remove the enemy's power and influence from the lives of the victims. Protect them and keep them.
7. HIS GRACE IS ENOUGH FOR US
Each time He said, "My grace is all you need. My power works best in weakness." So now I am glad to boast about my weaknesses, so that the power of Christ can work through me. – 2 Corinthians 12:9 NLT
Father, I believe You have provided for me strength in grace. In my weakness, I invite Your powerful presence to give me what I need in You. You are my ever-present help in my time of need. I lean into You and trust that Your grace will always be sufficient for me no matter what is happening on the planet! May everyone feel Your love, grace, and power when we feel so weak and vulnerable.
8. LONGING FOR THE DAY
"He will wipe every tear from their eyes, and there will be no more death or sorrow or crying or pain. All these things are gone forever." 5 And the One sitting on the throne said, "Look, I am making everything new!" – Revelation 21:4-5 NLT
Jesus, this world is full of death, sorrow, crying, and pain. I trust that You will one day do away with all these things. I look forward to the day You return to make everything new! I know these realities are only temporary, and You will be faithful to Your Word. May our faith be strengthened by the knowledge that You rule now and for all eternity.