Posted on Tuesday, Mar 29, 2022 by K-LOVE Staff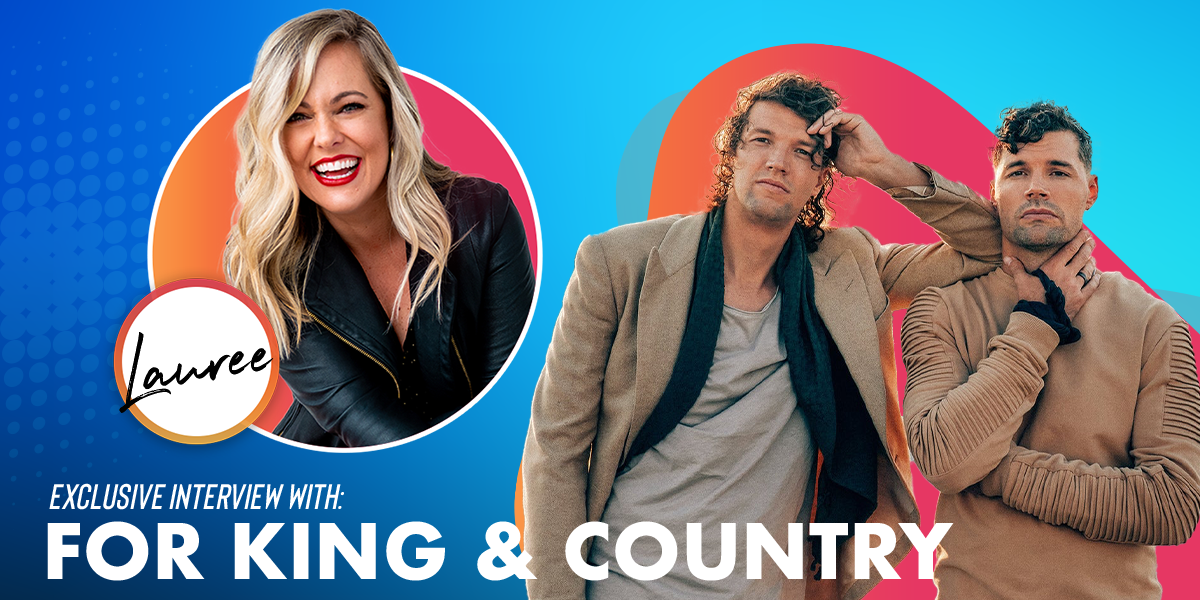 On the K-LOVE show with Lauree Austin, brothers Joel and Luke Smallbone of for KING & COUNTRY push the envelope once again with the latest release of their album What Are We Waiting For?. The duo talks about how we have gone through universal suffering globally, and to move forward from the suffering we must first learn from it. The 40 minute, 13 track composition acts as a soundtrack for people to piece back their lives. And the dormant dreams we have all had in the past call for us to take action and begin again. Check out the album here to awaken your spirit...What Are YOU Waiting For?
Discover more as Joel and Luke talk about their favorite songs on the new album, share the songs they each have a strong personal connection with, and about going on tour March 31st with Dante Bowe, who will add his raspy flavor to the duo's rhythm.
Watch Now: Interview with for KING & COUNTRY
Check out those tour dates for more information here.